Formerly known as the Indianapolis Museum of Art, Newfields: A Place for Nature & The Arts is now a 152-acre campus in Indy that houses a number of attractions that includes not only the art museum, but also The Garden, the Lilly House (a 1913 mansion on the U.S. Register of Historic Places also known as Oldfields), the Fairbanks Art & Nature Park, The Cafe and The Beer Garden.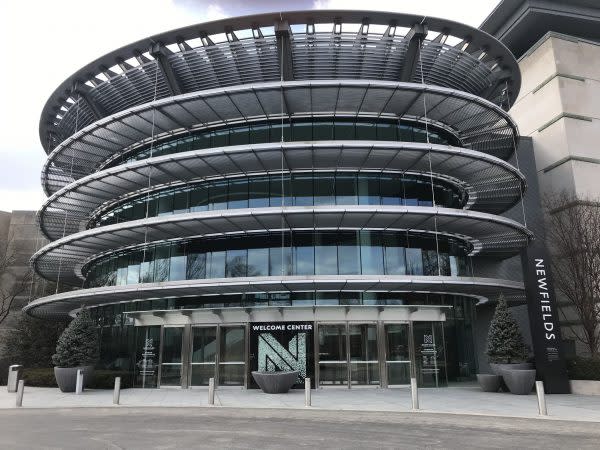 Making a solo visit and wandering around an art museum is one of my favorite things to do when I'm traveling and I loved having the opportunity to finally pay this place visit. Although I'd taken many trips to Indy, I never managed to fit in such a visit until last year.
My trip came when they had the Pop Up: Tea House that was created in conjunction with a collection of art exhibits on Japan. The little pop up shop was situated in what had simply been an open space at the top of a second-floor stairway. I enjoyed sitting and enjoying a cup of tea before making my way through the museum.
I love that they've used that space to create a pop-up food and beverage component correlating with temporary exhibits. Later last year was the Pop Up: Noodle Shop which had a menu of ramen, pho, miso soup and cold noodles. It was such a fun way to utilize that space in the museum and bring in another element to the experience of visiting an exhibit on Japanese art, extending the education on Japanese culture. Any time there's an opportunity to learn more about a place or culture through food, I'm all over it. 
Earlier this year came Pop Up: Pie that had been scheduled through May 24 and was cut short due to the pandemic that featured a menu of savory and sweet pies with a little mention of the history and tradition of that dish - from chicken pot pie to potato empanada to Hoosier Sugar Cream Pie.
Unfortunately the Pop Up portion of the current exhibit, Pop Up: Hotel, is temporarily closed due to mandates related to COVID-19, but the museum is open and the highly-anticipated current exhibit, Edward Hopper and the American Hotel, remains open through October 25 and is included with general admission.
Other temporary exhibits are Journey Into Light: Travels with J.M.W. Turner, running through December 6,  Vibrant Line: Works on Paper by Tanaka, Shinoda and Tawara, running through November 29 and Holes, running through May 30, 2021. A garden installation titled Anders Ruhwald: Century Garden remains through October 11.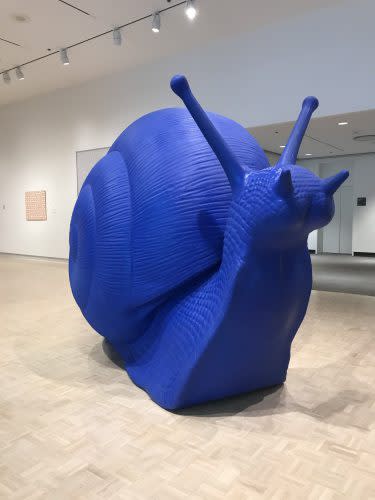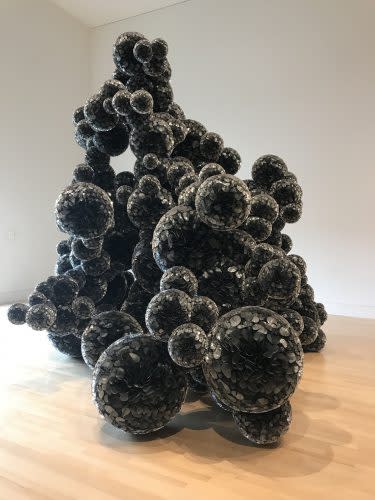 The Lilly House and the Madeline F. Elder Greenhouse are open with social distancing and masks required. The Beer Garden is also open with limited seating and masks are required until guests are seated at tables.
Tickets must be purchased online at this time to allow for crowd management and for increased safe measures of contactless check-in.
One highlight of my visit was checking out the Robert Indiana Love sculpture, constructed in 1970, which previously had been situated on the grounds outside but has been moved inside to help preserve its structural integrity and protect it from the weather. Be sure to stop by it for a photo.
The website also hints that something big is coming in the summer of 2021 on the museum's 4th floor, so follow along on Facebook to keep tabs on this announcement. 
Find out more on ongoing exhibits and safety protocols at discovernewfields.org.