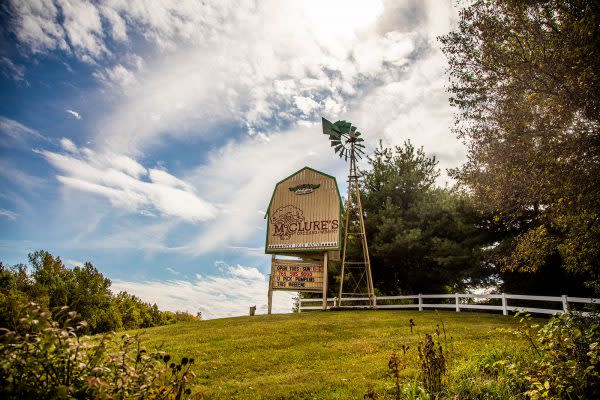 Ah, fall. That magical time of year when apples come into season, the temperature drops, and, at least in my household, the selection of ripe pumpkins becomes a weekly task executed with relish. No autumn is complete without a trip to the orchard and pumpkin patch.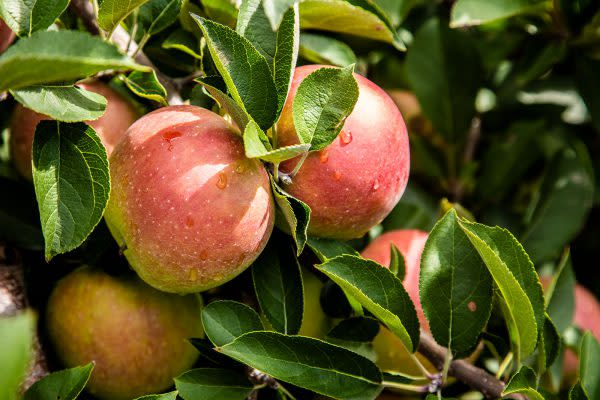 It just so happens, on a recent trip to Peru, we stopped at McClure's Orchard and Winery. We were not disappointed. The orchard sprawls across 80 acres and includes over 4,800 trees, 150 varieties of apples, a massive pumpkin patch, restaurant, gift shop, winery, tasting room, and petting zoo.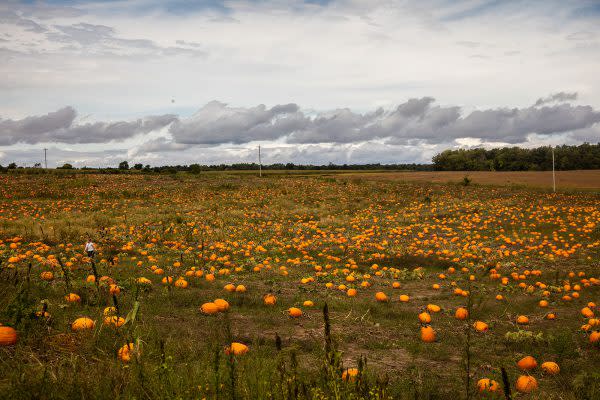 On the weekends between Labor Day and Halloween, the McClure family offers visitors trolley rides into the orchard and pumpkin patch.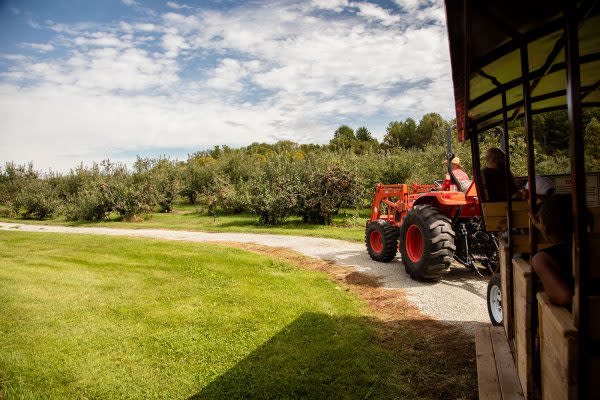 Visitors can spend the afternoon picking any number of delicious in-season apples and can select a pumpkin (or two) for Halloween carving.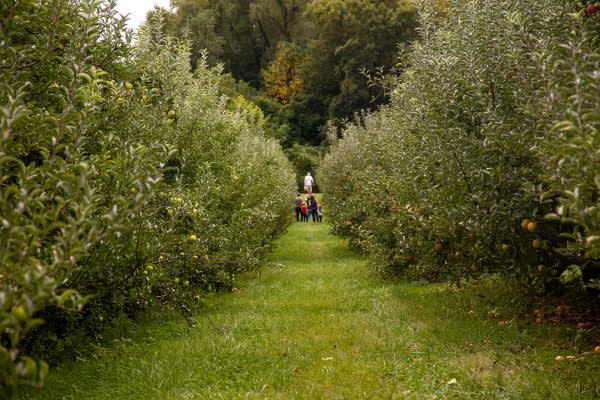 McClure's is a family-run enterprise, which began over twenty years ago when Paige and Jerry McClure purchased a 100-year-old orchard. The McClure family worked hard to revitalize the land into what is today.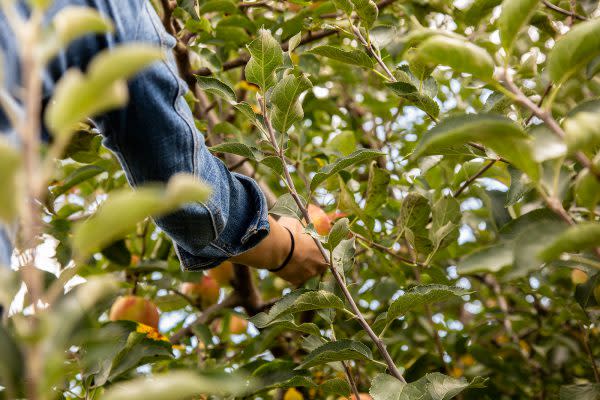 The orchard today offers many varieties of apples including Arlet, Blue Pearmain, Cortland, Gala, Grimes Golden, Honeycrisp, Jonagold, Jonathan, McIntosh, Pixie Crunch, Snow Sweet, Yellow Delicious, Zestar, and several others.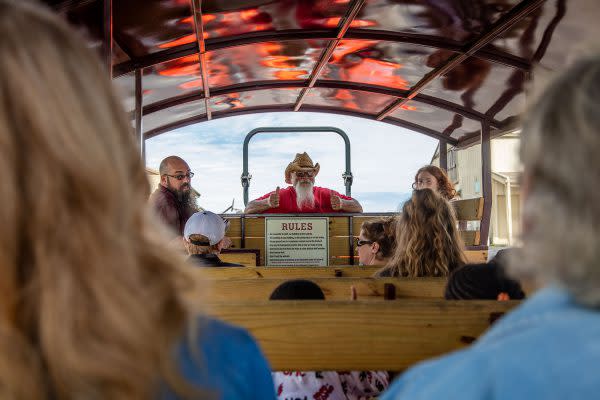 McClure's offers something for anyone, of any age. Families will love the u-pick orchard, pumpkin patch, and petting zoo. Adults will enjoy the winery, which offers a fantastic selection Indiana sweet wines and some amazing British-style hard apple ciders.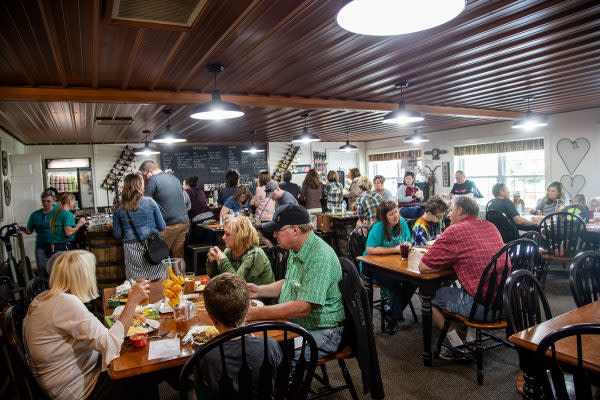 The Apple Dumplin' Café also offers soups and sandwiches, desserts, and features the tasting room. Check out the menu for season options.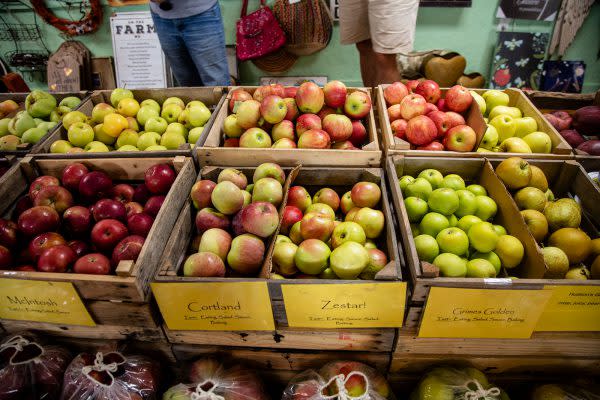 The Apple Barn offers gifts and, for those not inclined to pick their own fruit, bags of seasonal apples ready to take home.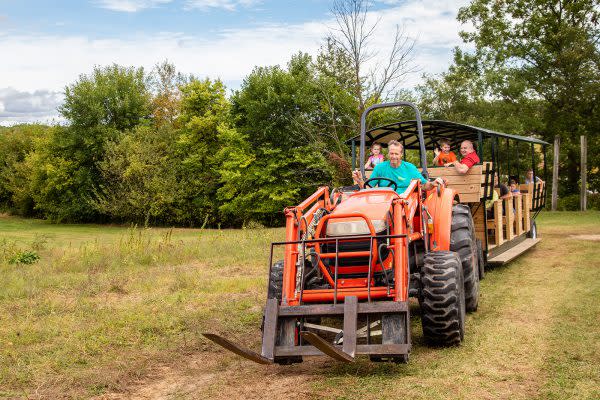 McClure's also accommodates large tour groups and field trips (August-October), plus offers a venue space for special events like weddings, anniversaries, private parties, and reunions.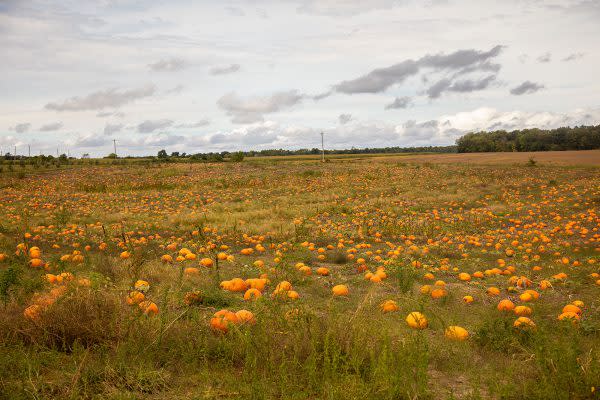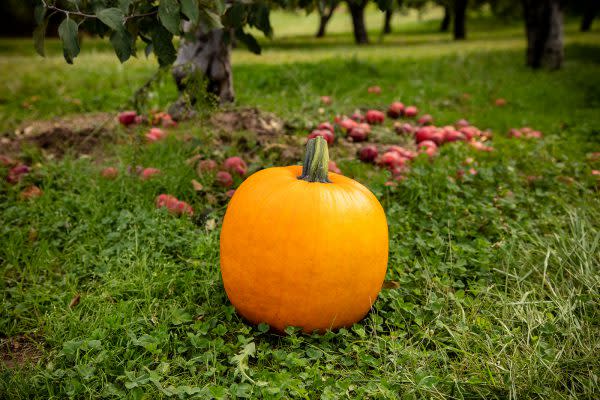 McClure's is definitely worth the trip and is a must-do this fall season. Find more u-pick orchards and markets here.