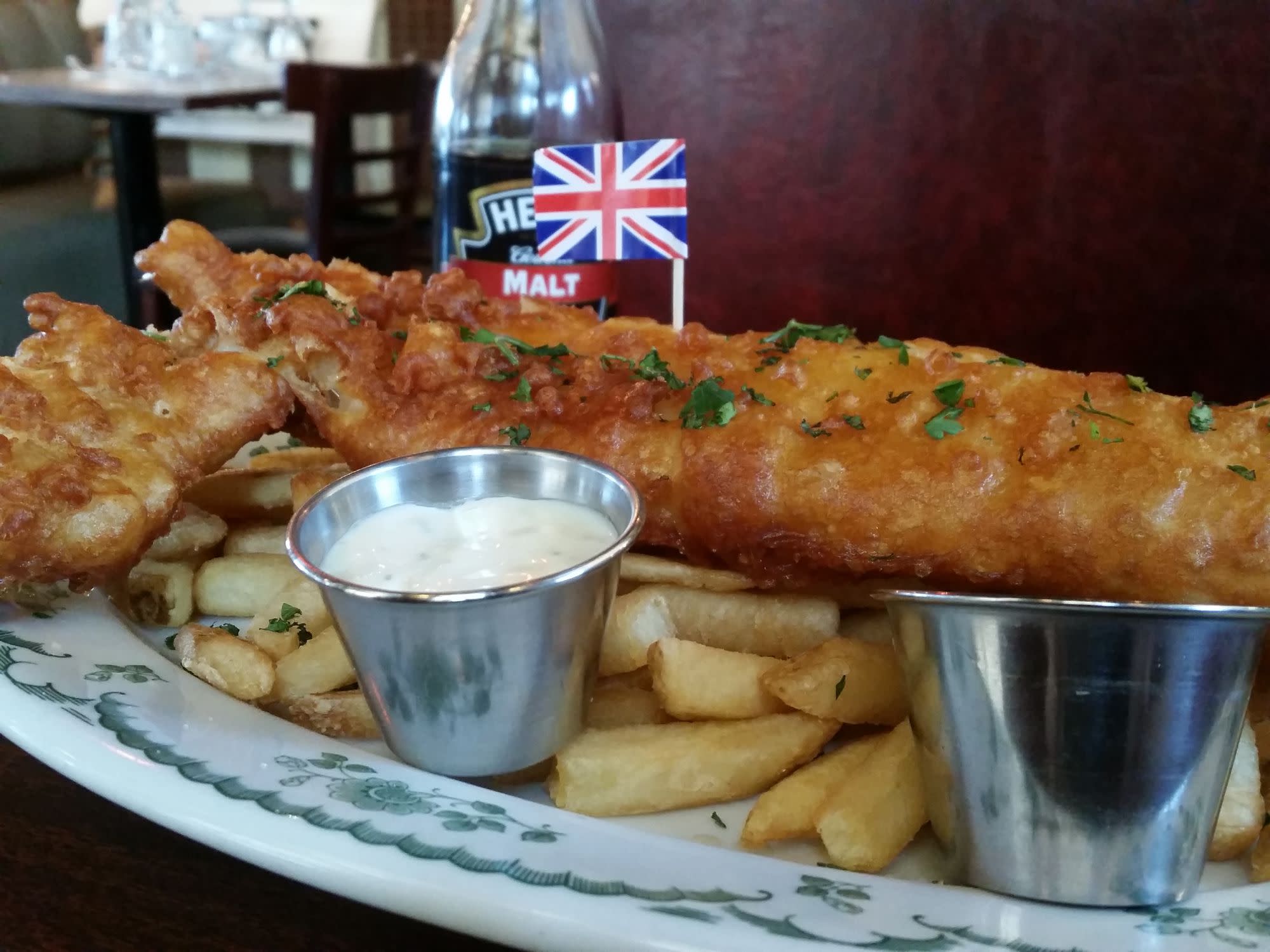 The infamous fish and chips from Payne's.
I'm a little obsessed with all things British including Fish and Chips. I have ancestors that came to the U.S. from the United Kingdom many decades ago, so that connection has inspired my interest. And I love following the royals. I remember rising from my bed when it was still dark as a young child to watch the weddings of Charles and Diana and Andrew and Fergie. I started watching the Netflix series The Crown last year and it turned into a week-long binge.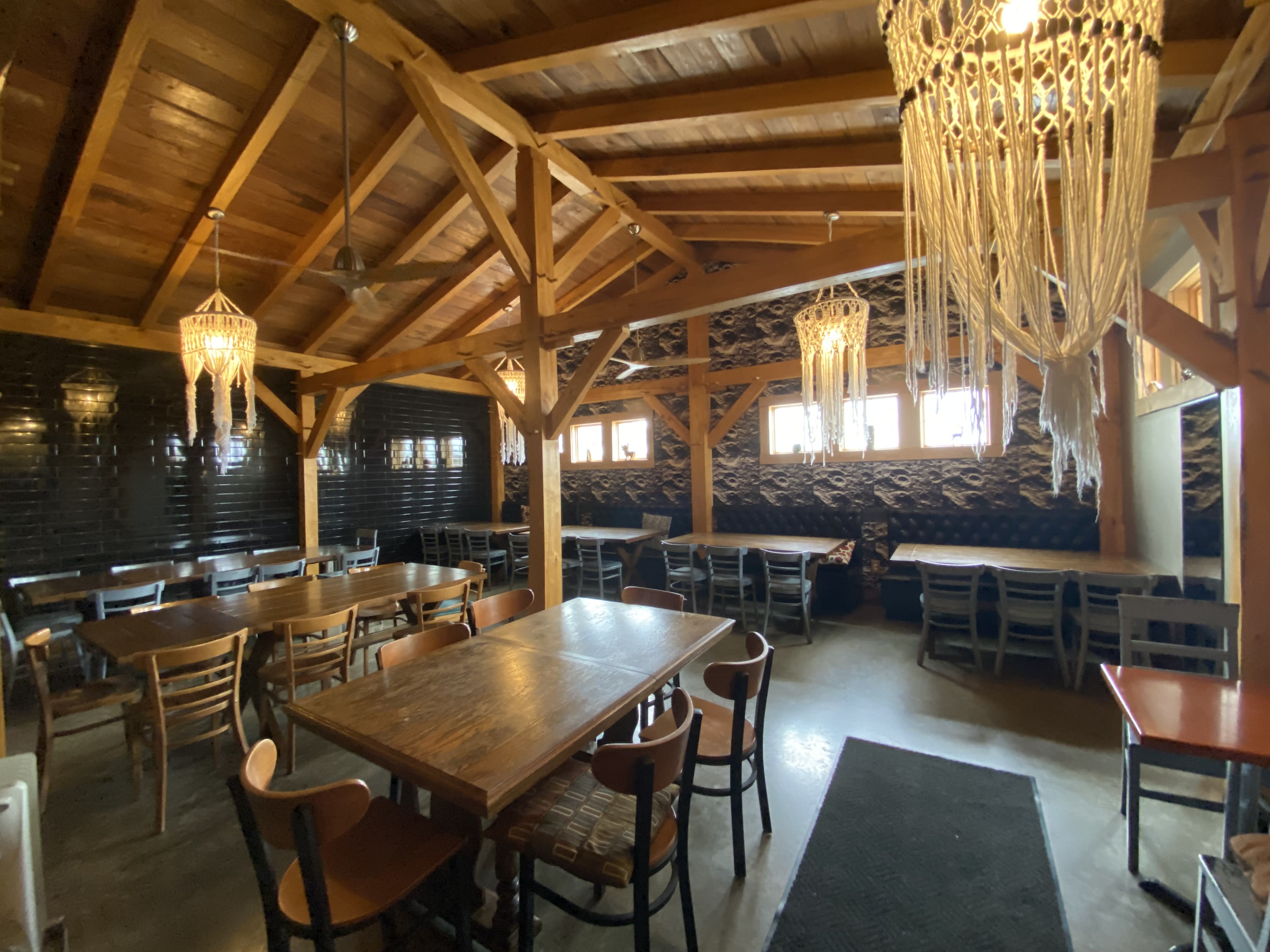 As a foodie, I admit that British food may not be quite as spectacular in color and flavor as some other ethnic cuisines, but there are some British-inspired foods and traditions that I adore. I had a niece who did a semester of school in England and the takeaway I got from her about her whole experience was that food was bland and too much of it was covered in gravy, but it didn't affect my unwavering love for the Brits and their food, especially Fish and Chips. Some of my favorite foodie experiences have been enjoying high tea with tiers of savory finger sandwiches and mouthwatering desserts with a spot of tea in delicate, flowery teacups. And what's wrong with a little gravy now and then, anyway?
A few months ago my son bought something for his little brother as a joke after he'd recently gotten his driver's license. It was a window cling with an image of Queen Elizabeth waving. I quickly confiscated it and placed it on my rear driver's side window so it appears as though I'm driving the Queen around. She attracts a bit of attention, especially at drive-thru windows.
So, on a recent trip through Grant County, I learned that there was a restaurant operated by a native of England and I knew that the Queen and I would have to make a stop. I initially was going to simply take a picture of the Garfield statue outside Payne's Restaurant as I was hitting some stops on the Garfield Trail, which includes several statues of the cartoon cat created by Marion-born artist Jim Davis. But even though we'd just come from a lunch meeting and had a dinner meeting on the itinerary in a few hours, I couldn't pass up the opportunity for a plate of fish and chips. I put on some stretchy pants and resigned myself to consuming too many calories that day.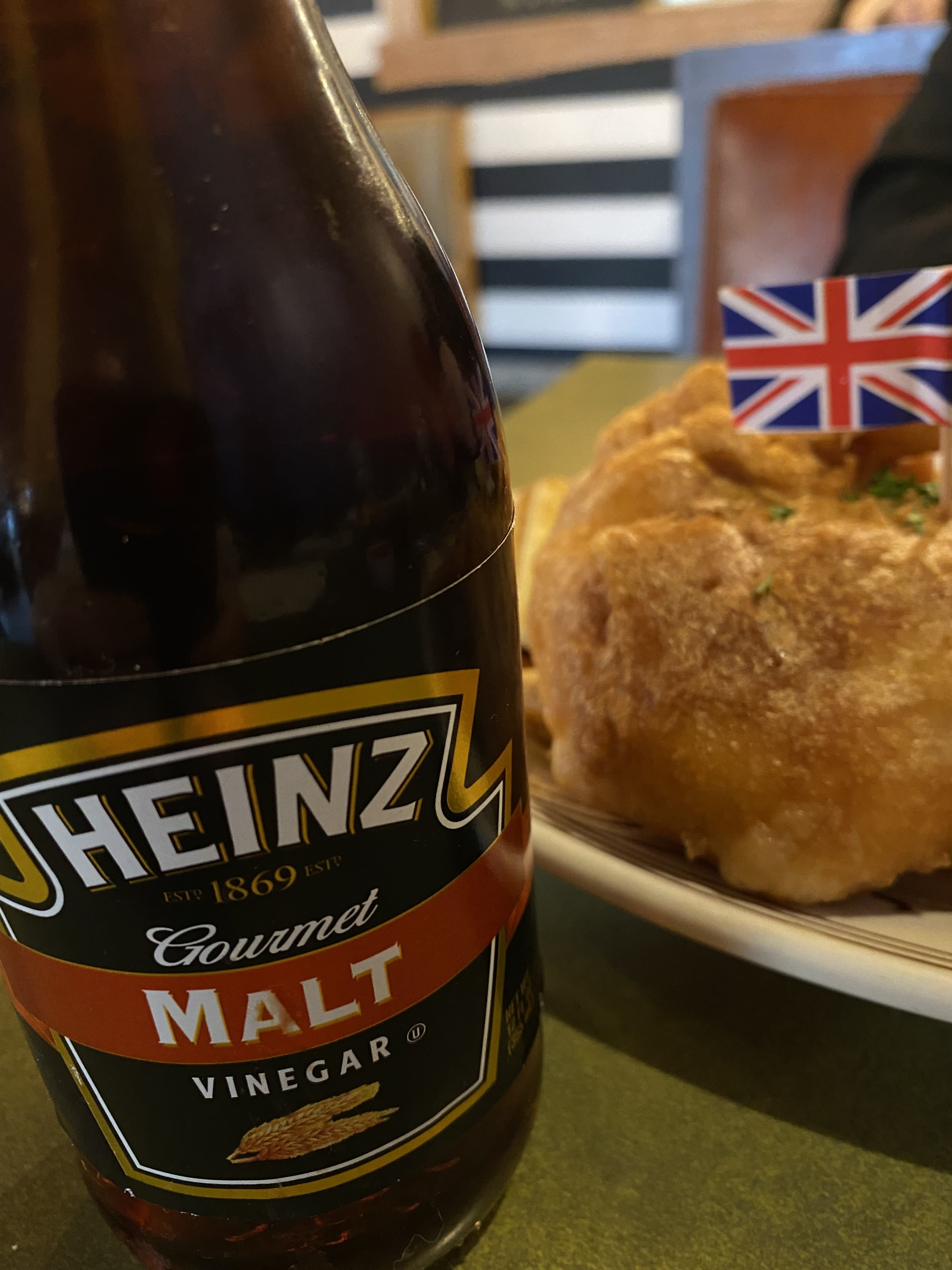 Payne's greets you with the obligatory "Keep Calm" sign and a British flag backdrop on its sign. It's a casual and cozy, but cool space. One dining room that was adorned with large macramé lighting fixtures was giving me strong 60s vibes. And even though I wasn't even born yet in that decade, England and the 60s evokes schoolgirl giddiness of the fab four singing in their skinny dark suits.
We were greeted by a little bowl of corn chips and some slightly-spicy black bean dip after we were seated, which was a nice little appetizer to wake up the taste buds. I enjoyed every bite of my fish and chips. The fish was so flaky and perfect inside with an amazing crunch on the outside. My British-loving heart was in heaven. They do have a variety of dishes, so there's something for every palate.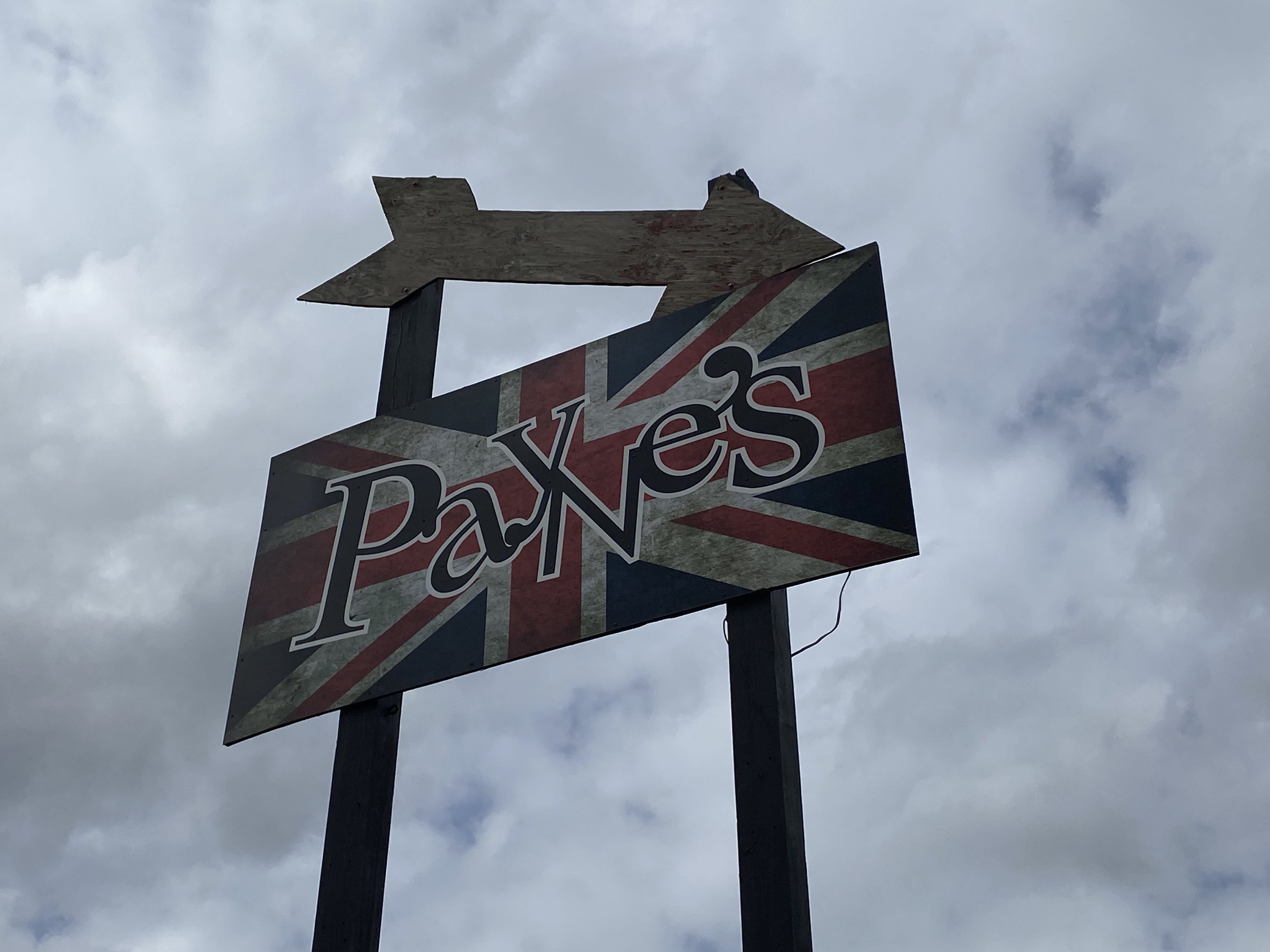 I wanted to take my plate out for a photo with the queen, but the wind was brutal that day and I was afraid that most of my chips would land in the parking lot. So, I just had to show her the to-go box - with my little UK flag.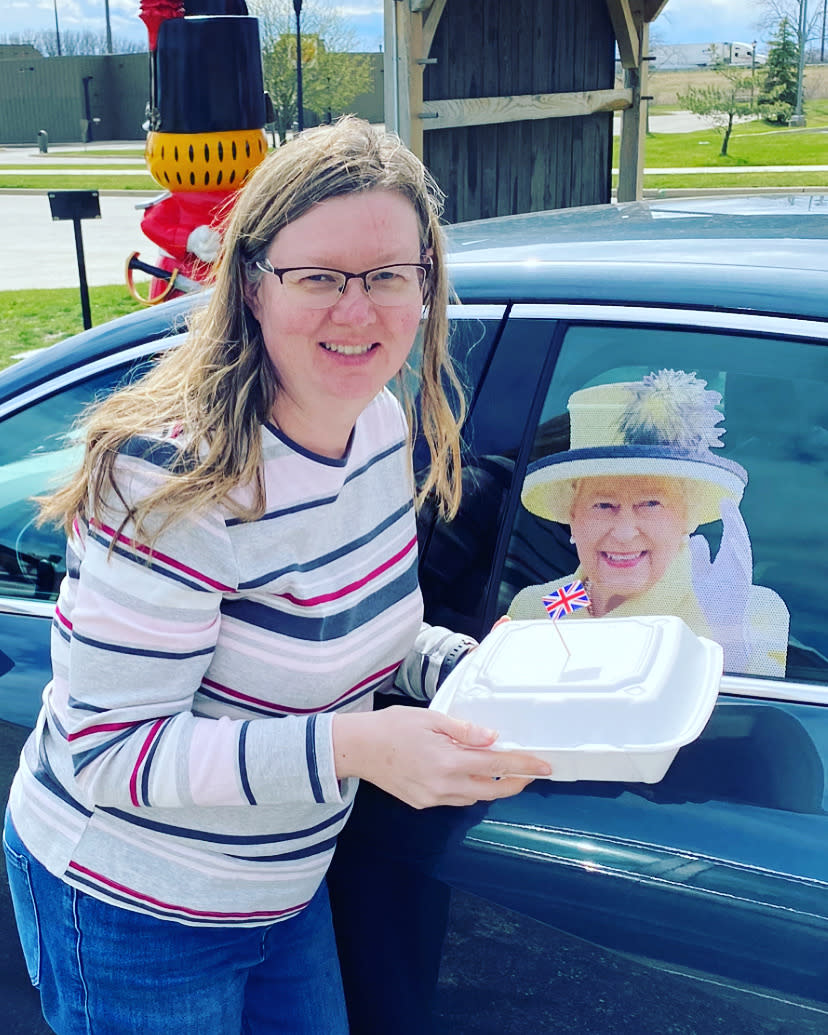 Payne's Restaurant is a fun spot where you can get your fill of fish and chips or bangers and mash (another favorite of mine) or beef stew and Yorkshire pudding or British Chicken Curry. Additional entrees include strip steak and scallops, eggplant parmesan, pork chops, and more and there are several sandwiches to choose from. Salads sound pretty delish - a grilled halloumi salad and poached pear salad. There are also a number of soups with several gluten-free options and a classic Scottish one called Cock-a-leekie soup made with leeks, prunes, and chicken. Don't forget dessert - choose from ice cream treats, a gooey brownie, rhubarb crumble with granola, bread pudding with caramel, and sticky toffee pudding.
Payne's is located in Gas City just off of I-Art & Fish N' Chips Awaits You In Grant County 69, so if you find yourself traveling that interstate, this is a place you'll definitely want to pull off for.