It can be hard to make travel plans when you have to worry about what to do with your pets. We believe that your furry friends deserve to have fun too! Luckily for them, Indiana has a vast array of attractions, restaurants, and lodging options where your four-legged friends are allowed to come along. Continue reading for a list of pet-friendly attractions in Indiana!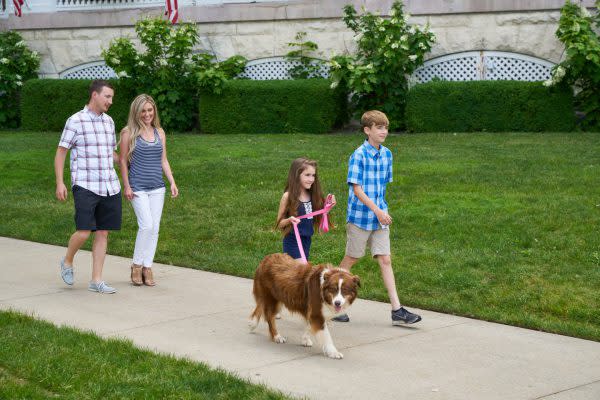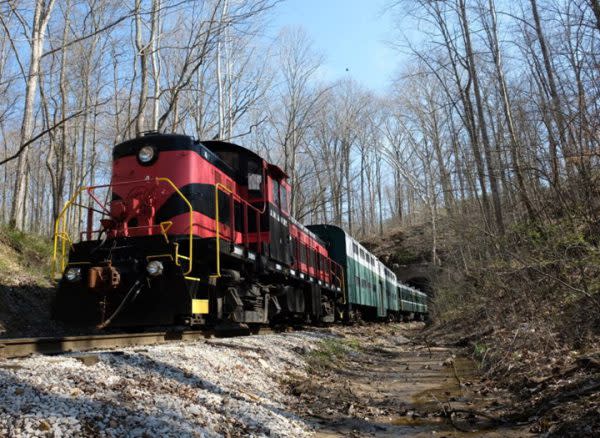 The French Lick Scenic Railway operates passenger trains over twenty-five miles of track from French Lick to Jasper. The railway provides guests with an experience harking back to a time when rail travel was the primary means of long-distance travel. Your pet can climb aboard and ride with you on this historic railway. Just make sure to bring a leash!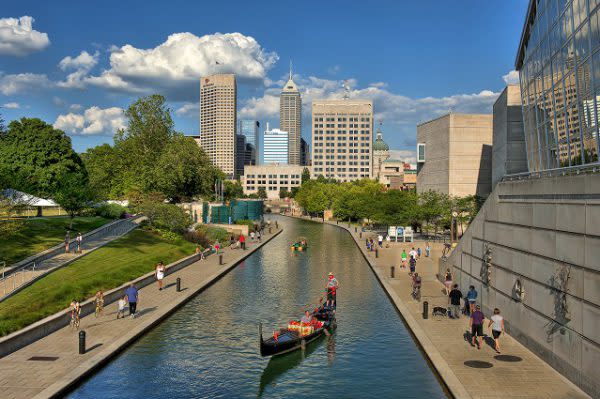 The Indianapolis Downtown Canal is an Indiana treasure. During the summer months, you can rent a boat, ride a bike, or experience a gondola ride. Beyond that, it is the perfect place to let your pet get a taste of Indiana culture! They are sure to love a picnic along the canal or even just a nice walk through the city.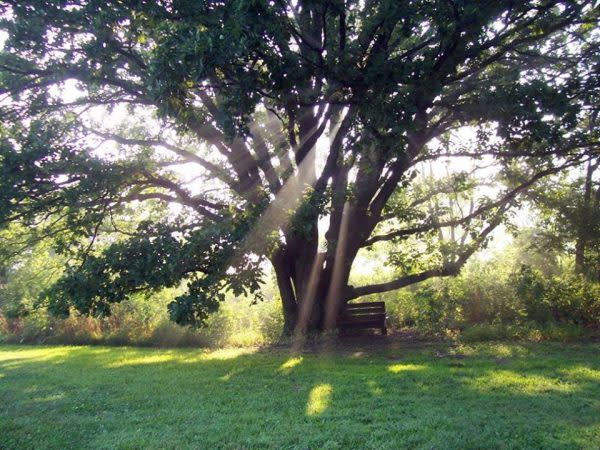 This 300-acre oak preserve's formal gardens, woodlands, wetlands, and prairies will make your pet feel like they are in heaven! Gabis Arboretum also offers beautiful vistas and hiking trails that are perfect for a fun summer day.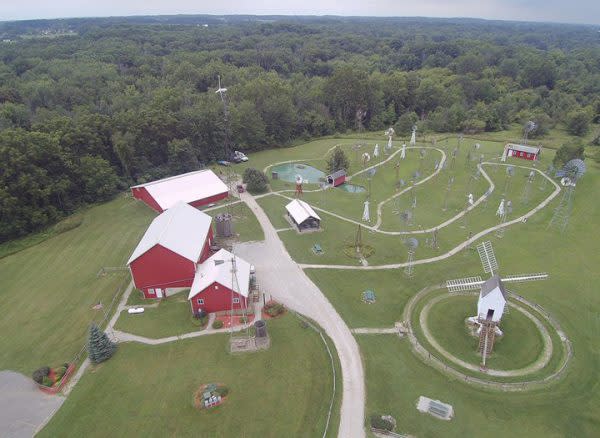 The Mid-America Windmill Museum displays 52 incredible windmills across over 40 acres. The museum was originally built to display all windmills manufactured at Kendallville's Flint and Walling Company. Your furry friend can tour the vast outdoor grounds with you!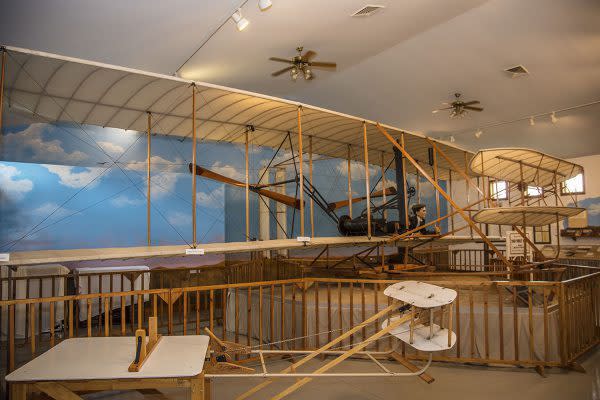 Wilbur Wright, one-half of the famous Wright brothers, was born in a small farmhouse in eastern Henry County. The Wilbur Wright Birthplace and Museum honors his life's work and provides a great way for visitors to learn more about one of the greatest achievements of the early 20th century. Pets are welcome on the grounds, but the pet must be small enough to carry to enter the building!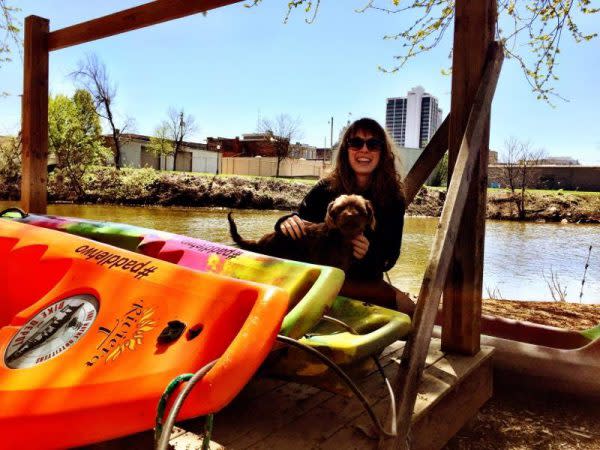 Head up to Fort Wayne and enjoy a unique experience with your pet! Fort Wayne Outfitter's Bike Depot and Bike Hub offers bike, kayak, and paddleboard rentals on the town's three rivers. If you rent a kayak, they will even set you up to kayak with your dog!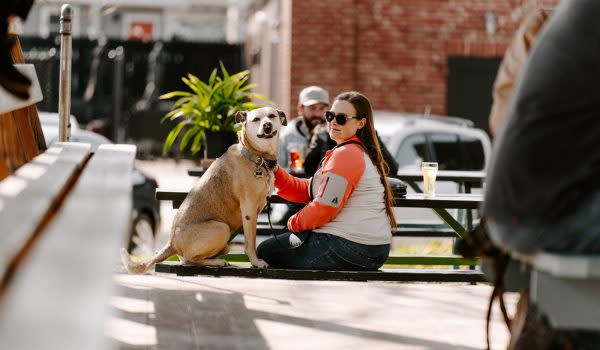 On a list of pet-friendly attractions in Indiana, we have to include a brewery! Fountain Square Brewery in Indianapolis offers a constantly changing selection of craft beer. Relax, unwind, and take a couple of sips with your pet at your side!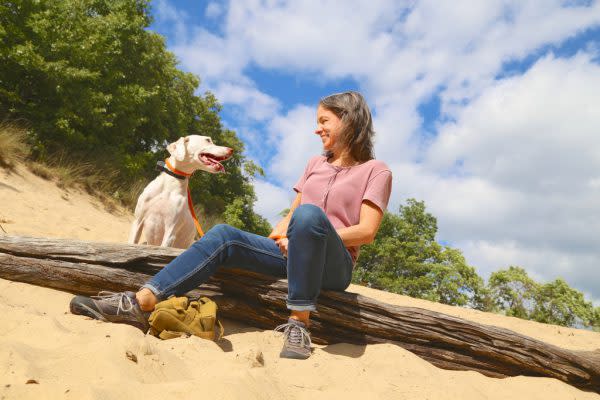 Even our fluffy pals can have fun in the sun at Indiana Dunes National Park! The park allows leashed dogs on all trails and beaches except for Pinhook Bog, Glenwood Dunes Trail, and the lifeguarded beach at West Beach.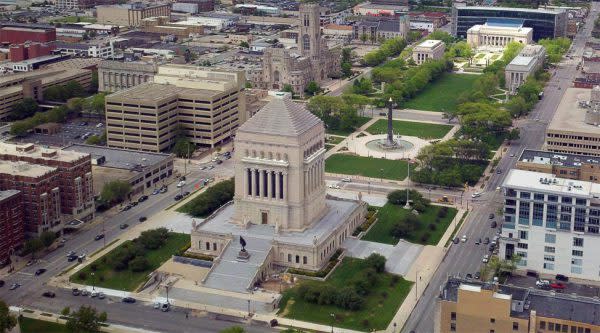 Located in the heart of downtown Indianapolis, the Indiana World War Memorial was built in 1924 to honor the veterans of WWI. Made up of a five-city block plaza; the memorial is absolutely stunning. Well-mannered pets are encouraged to walk the incredible grounds and take in history with you. However, pets are not permitted in the building.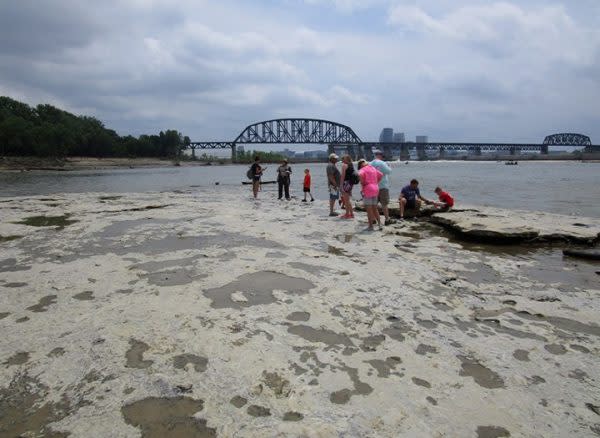 All Indiana State Parks are pet-friendly, but we want to highlight a few your furry friends will love! The 390-million-year-old fossil beds at Falls of the Ohio State Park are among the largest exposed Devonian fossil beds in the world. The park features a spectacular interpretive center overlooking the fossil beds featuring new interactive, immersive exhibits. Pets are permitted throughout the park and in the camping areas, but they must be on a six-foot leash at all times in the park.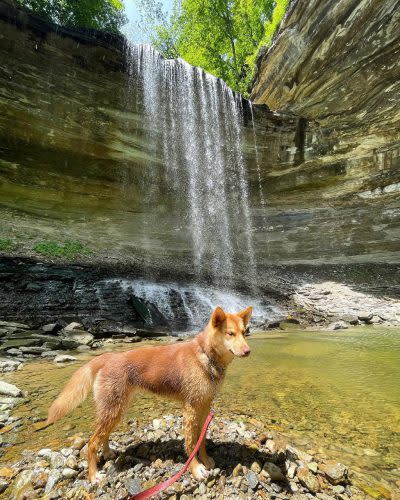 Clifty Falls State Park's waterfalls change moods with the weather and the seasons and range from roaring plunges to delicate bridal-veil mists to gleaming frozen titans. Winter and spring visits reveal them at their best. The rugged splendor of Clifty Canyon offers exciting year-round hiking and scenery. Dogs must remain on a leash under six feet for the duration of their stay, and owners are reminded to clean up after their pets if they make a mess.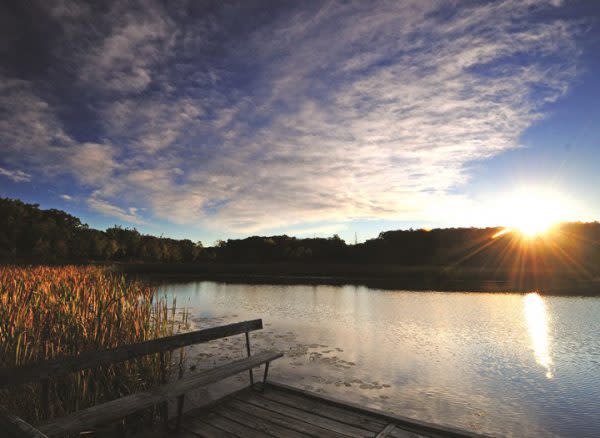 Indiana's most beautiful park on Lake James near Angola, Indiana. Activities include fishing, bike paths, walking and hiking trails, and visiting the nature center, which has nature/history programs. The park also offers escorted horse rides. There are nine pet-friendly trails to enjoy, which vary from easy trails through pine trees, hardwood forests, and rolling land to rugged pathways through swamps and forests, making it one of the great pet-friendly attractions in Indiana.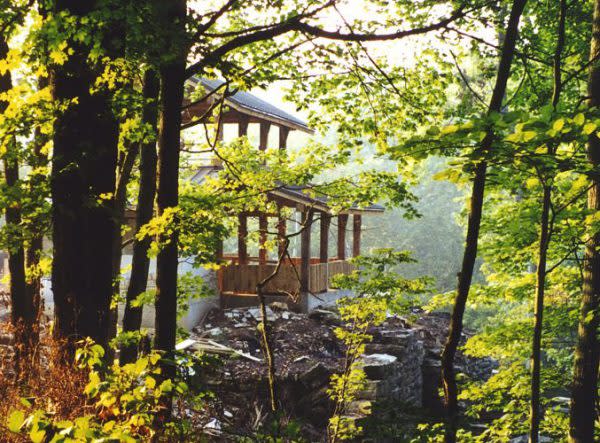 This park is great for rock climbing, hiking, trail running, and mountain biking. Muscatatuck is a fantastic place for camping. This park is also a perfect spot for family reunions and picnics. Leashed pets welcome to join you as you hike the beautiful trails.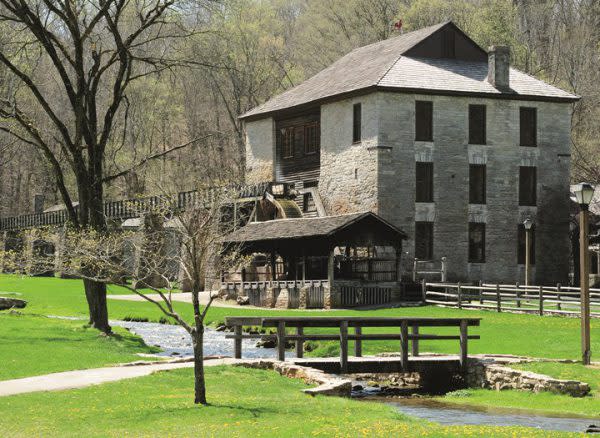 Spring Mill State Park offers a powerful illustration of the link between the natural and cultural worlds. The water flowing from several cave springs led to the founding of an industrial village in the early 1800s. Enjoy a pioneer village with grist and sawmill, an on-site inn, hiking & mountain bike trails, caves, an outdoor Olympic-size swimming pool, a picnic area, and a playground. You can bring your pet on a leash under six feet as long as you clean up after them.
Restaurants That Are Perfect for Your Pets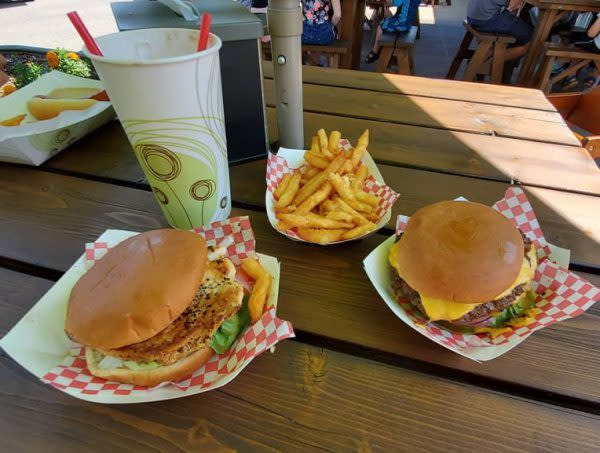 Petite Chou by Patachou, Indianapolis
Metazoa Brewing Co., Indianapolis
Upland Brewing Co. Tap House, Carmel
Villa Macri, Granger
East End Grill, Lafayette
Digby's, Lafayette
Three Rivers Distilling Company, Fort Wayne
Pet-Friendly Lodging in Indiana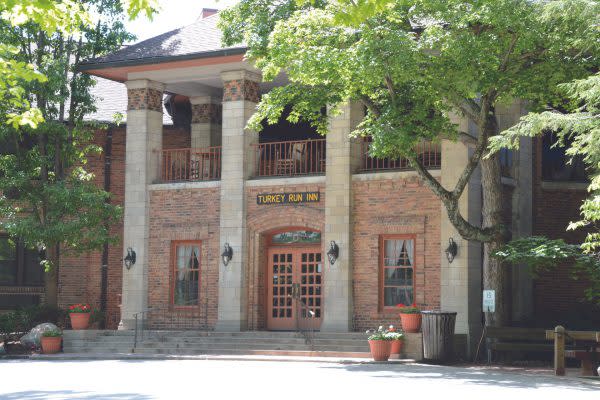 If you're planning on visiting a state park with your pets, then you will have no worries about finding a place to stay. State policy makes certain there are pet-friendly rooms within all state park inns and lodging. You can find the rules for your pets here.
Abe Martin Lodge & Cabins, Brown County State Park, Nashville
Canyon Inn, McCormick's Creek State Park, Spencer
Clifty Inn, Clifty Falls State Park, Madison
Fort Harrison State Park Inn, Indianapolis
Potawatomi Inn, Pokagon State Park, Angola
Spring Mill Inn, Spring Mill State Park, Mitchell
Turkey Run Inn, Turkey Run State Park, Marshall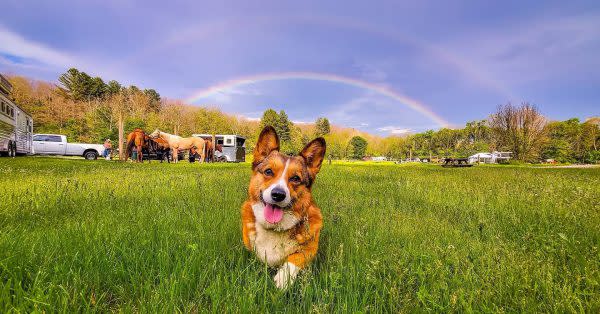 All state park campgrounds are pet-friendly as well! Book a campsite.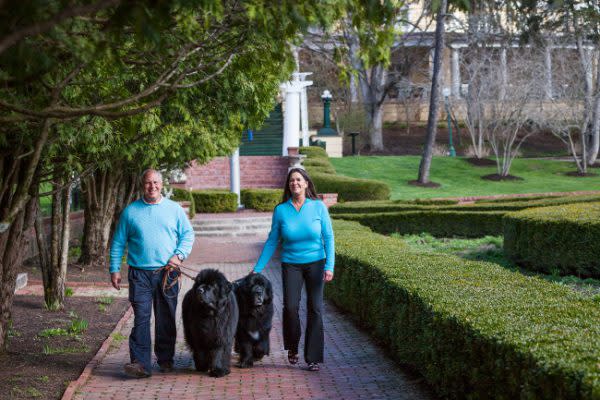 Visiting French Lick Resort? Make sure your four-legged friend is along for the ride. Pet-friendly rooms are available at all three hotels, so bring them along and explore the property together. The resort has miles of trails and even an In-Room Doggy Dining menu! Learn more about the pet policy and offerings at French Lick Resort by clicking here.
Many More Lodging Options
You can find more pet-friendly places to stay by clicking here.