Did you know you can experience Germany in southern Indiana? The Schnitzelbank, an authentic German restaurant in Jasper, is the destination for food, drink, and good cheer. Get wrapped in Deutschland with incredible food, history, beer, and more. Below, you'll find five reasons why Schnitzelbank is a foodie destination. 
Why is Schnitzelbank a Foodie Destination?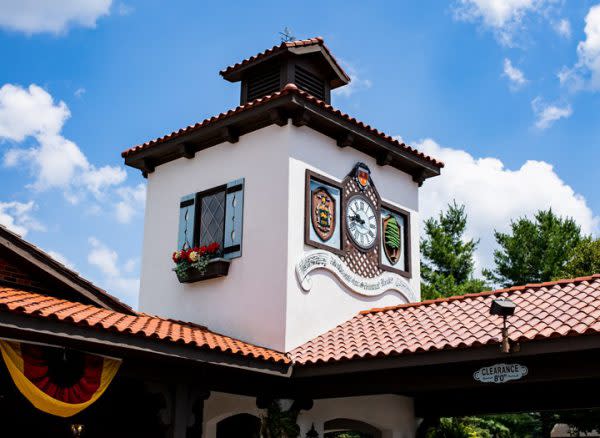 A landmark in the predominately German community of Jasper and ranked in the top 10 of the best independent restaurants in Indiana, The Schnitzelbank maintains the "Olde World" ambiance and classic German favorites.
Read more about Schnitzelbank's history here.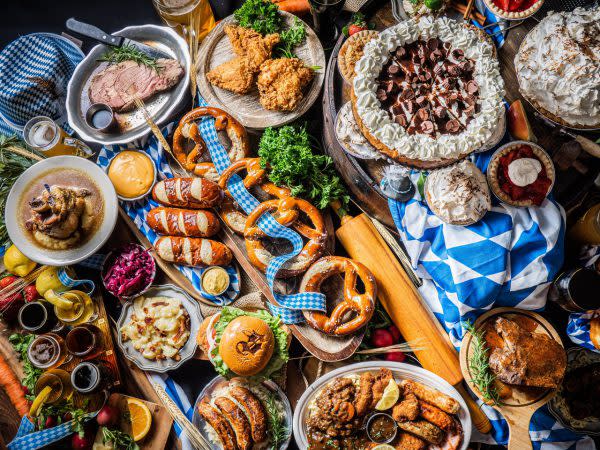 The Schnitzelbank wraps you into Deutschland with a menu boasting German cuisine. Recipes have been used for more than 60 years in Schnitzelbank's kitchen, and traditions like the dirndls (dress) of its wait staff have stayed the same.
Check out the unique menu here.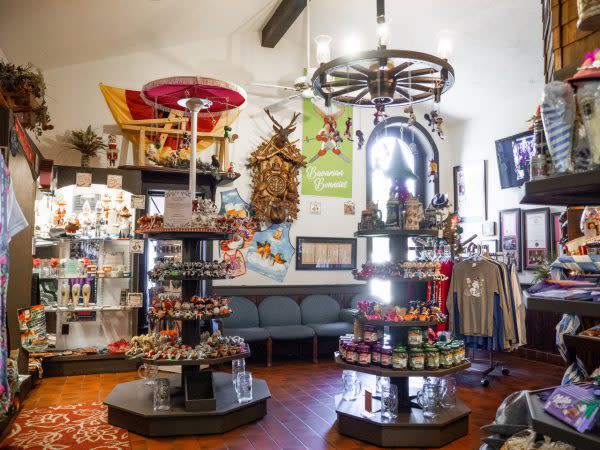 Enjoy the melodies of the animated Glockenspiel and step inside the enchanting gift shop full of German-inspired gifts, unique steins, nutcrackers & candies!
Learn more about the gift shop here.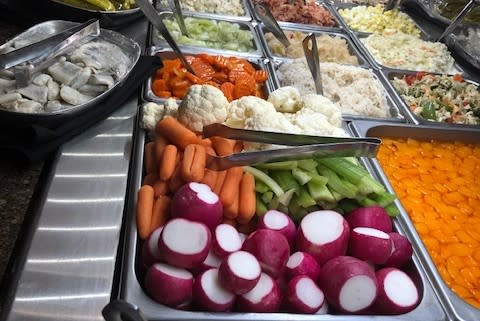 Schnitzelbank's soup & salad bar has been dubbed The Wunderbar! Enjoy a bountiful spread of homemade German & American salads, veggies, fruits, and two soups to choose from daily.
See the salad bar and appetizer options here.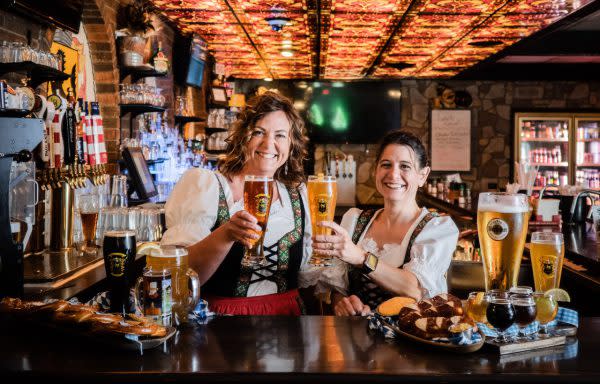 The German tap list pays homage to the traditional Biergarten. Drink from a two-liter das boot, or enjoy authentic German wine imported from its sister city of Pfaffenweiler, Germany. Pair that with an enticing list of unique appetizers of kraut balls, potato pancakes with apple butter, or a mini wurst sampler with unforgiving hot mustard.
Read through the tap list here.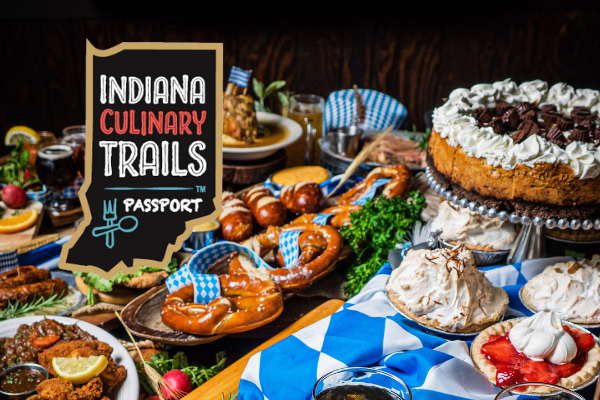 Love tenderloins? Pie? Burgers? Something else? There is an Indiana Culinary Trail for you! The Indiana Culinary Trails Passport is a completely free digital pass where you can win prizes as you discover flavors at local restaurants. Visit 30 locations to win a custom pie server, 60 locations for a custom tumbler, and 90 locations for a custom hat (all prizes are while supplies last). Your first check-in could be Schnitzelbank, as it is a featured location on the passport.
Sign up for your Indiana Culinary Trails Passport here.