Indianapolis dedicates more acreage to honoring our nation's armed service members than any other city in America and ranks second only to Washington D.C. when it comes to war monuments and memorials. The city's newest project, Shining a Light, expands on that tradition.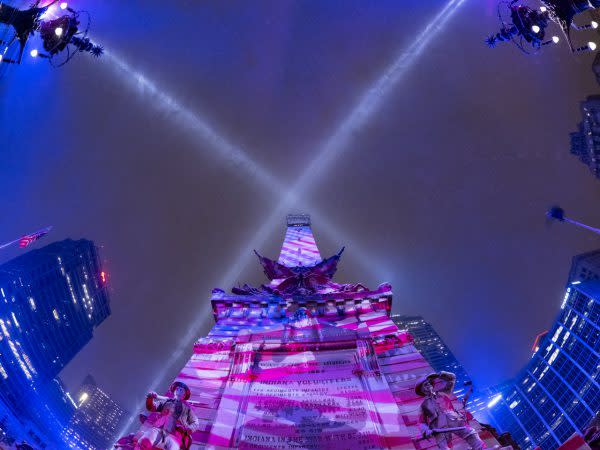 Launched on Veteran's Day, the new Shining a Light initiative dresses up Monument Circle buildings and structures with projection-mapped images and video in tribute to Indiana's fallen heroes. Downtown Indy, Inc. manages the project with support from Lilly Endowment, Inc.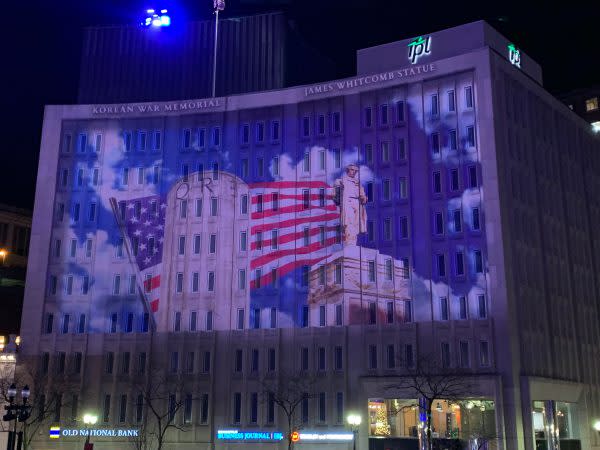 A five-minute signature salute plays nightly at 6:40 p.m. until March (Time will be adjusted in March when seasons change.), bathing the IPL building in a story-telling presentation accompanied by a synchronized original score written by Emmy winner John Colby and performed by the Indianapolis Symphony Orchestra.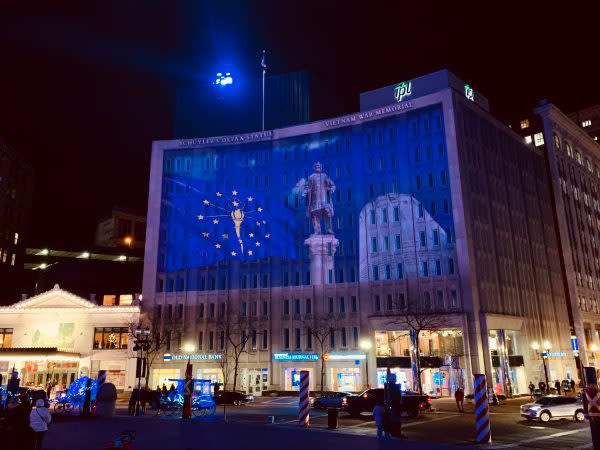 Coordinated audio, video and light projections featuring the sounds and images of historic significance unfold across the surrounding building facades and statues on the Indiana Soldiers and Sailors Monument. Four beams of light soar skyward from each quadrant lighting Victory (atop the Monument), signaling Indianapolis as the Crossroads of America.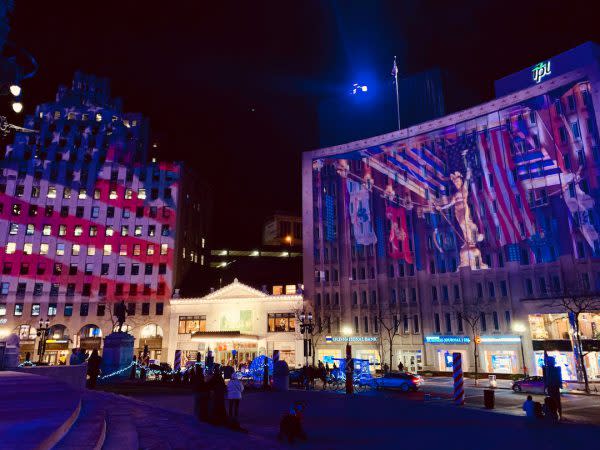 The inspiration continues with renditions of "America the Beautiful" nightly at 8 p.m., an Armed Services medley at 9 p.m. and the National Anthem at 10 p.m. It's hard not to feel inspired as these iconic sights and sounds immerse the circle in patriotic pride. Custom shows will be displayed at different times during the year and for select events, including a Holidays presentation on Saturdays during the Circle of Lights.
Downtown Indy, Inc. (DII) and the Indiana War Memorials Commission (IWMC) are setting the stage to infuse arts and culture into Indianapolis through artistic video mapping, lighting and activation. With a reverence to Indy's past and an eye towards the city's future, Shining A Light illuminates the city's most iconic public space.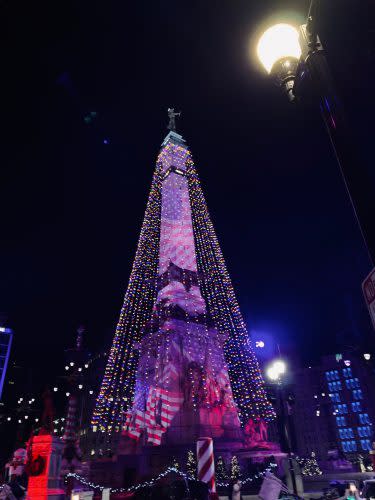 Watch the video below to learn more about how the project came to be. For more information, go to shiningalightindy.squarespace.com.