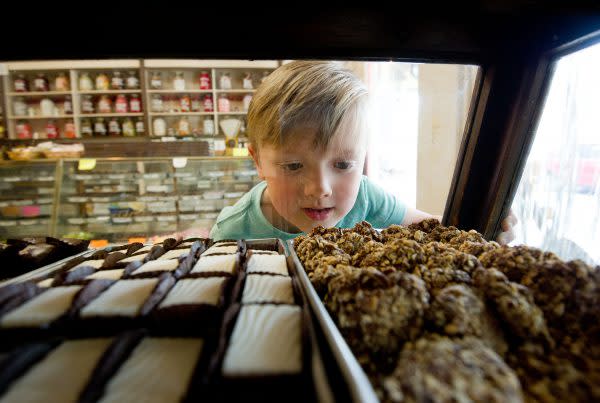 Just a few blocks off the Ohio River, Schimpff's Confectionery has been cooking up sweet treats in Jeffersonville since 1891. Not much has changed at this old-fashioned candy shop & museum over the past century, from the décor to the recipes to the production processes, and that's exactly how the customers like it.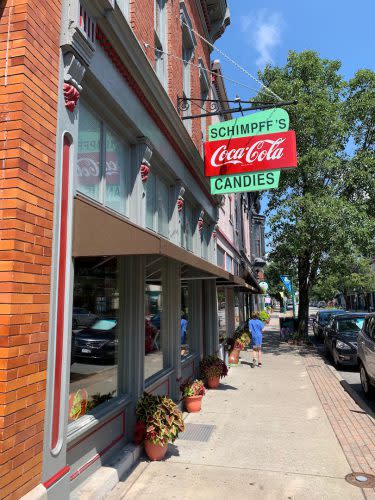 Founded by Gustav A. Schimpff Sr., the confectionery is now under its fourth generation of family ownership in a brick building that dates back nearly to the Civil War. A bit of Indiana trivia — take note of the hash marks by the front door that indicate the heights waters reached during floods in 1883 and 1884. If you look up to the red painted bricks next to the windows on the second floor, you can see how high the Ohio River rose during the great flood of 1937.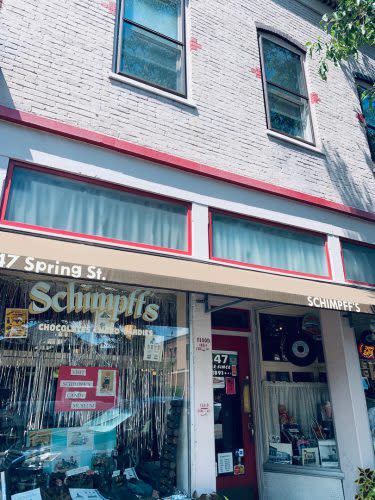 Inside, Schimpff's preserves period details like the original tin ceiling and heavy wood display cases full of historic candy-making artifacts.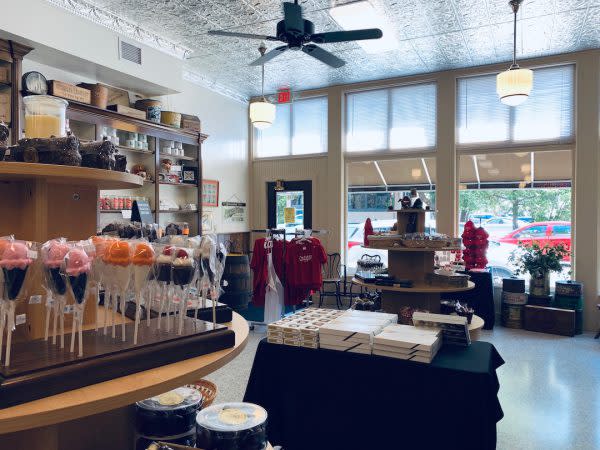 Lucky visitors might even get to observe demonstrations and work in progress through glass windows into the production rooms, where turn-of-the-century equipment is still used to create the confectionery's sweet output, from the signature cinnamon red hots and horehound drops to chocolate turtles and a wide selection of other tempting treats.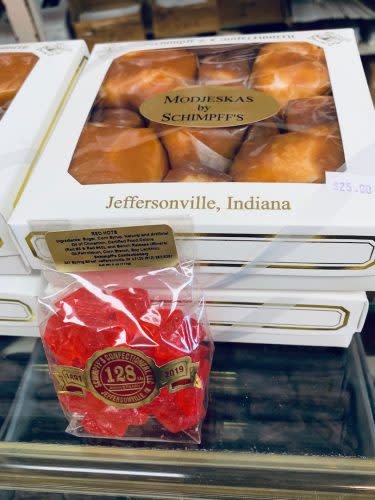 Named for a Polish actress who came through Louisville to perform back in the 1880s, the Modjeskas — scrumptious marshmallows hand-dipped in caramel — are another best seller.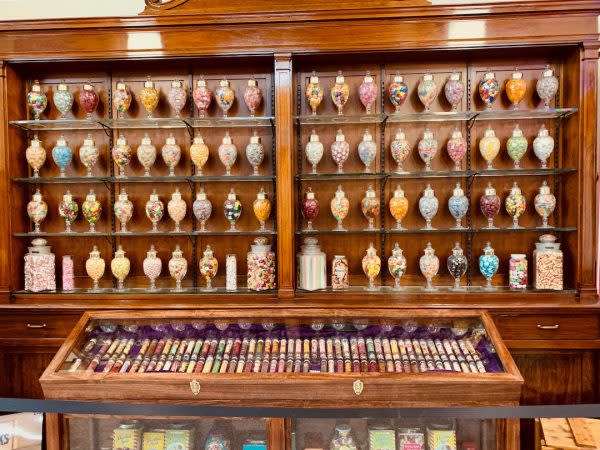 Beyond the extensive collection of candy-making paraphernalia to admire and, of course, the candy itself, Schimpff's also serves lunch from a counter at the back of the store and ice cream cones, sundaes and floats from a 1950s-era soda fountain. How sweet it is.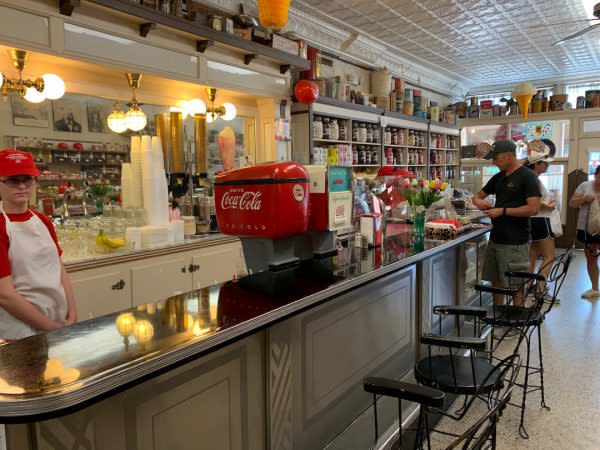 For more information, visit schimpffs.com.
Want to read about more Indiana candy shops? Click here.