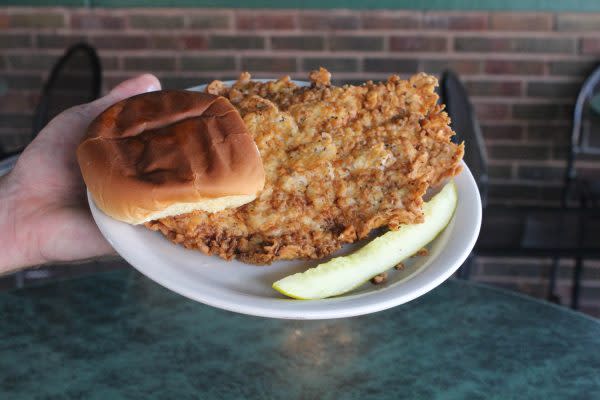 Another record setting year of voting and the results are in for Visit Indiana's Best of Indiana awards. More than 24,000 Hoosiers selected Indiana's Best Tenderloins. The top-10 vote getters hail from seven Indiana counties!
Indiana does not have an official state food, but if there was one, it might be the tenderloin sandwich. If you're a native Hoosier, you know what it is. It's a piece of pork, pounded and breaded and usually fried. It might be crispy and flat or thick and juicy, but almost all of them are bigger than the bun.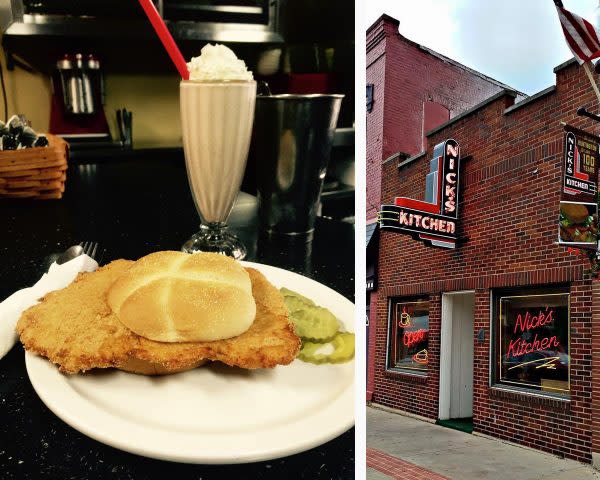 Nick's Kitchen in Huntington
Nick's Kitchen in Huntington created the original in 1908, and it's only fitting that Hoosiers voted it Indiana's best tenderloin. At Nick's, the pork is pounded thin and served on a plain hamburger bun with lettuce, Miracle Whip, and a side of potato or pasta salad.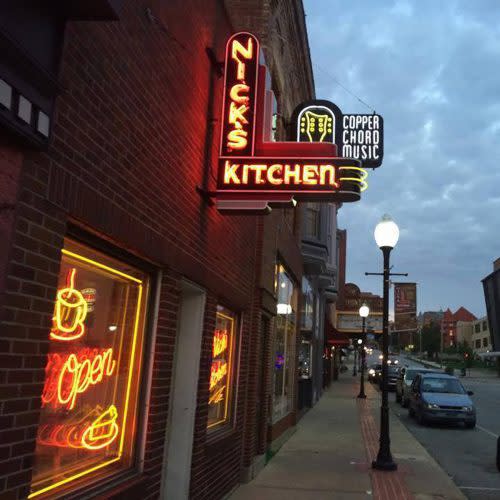 Nick's Kitchen in Huntington
Dooley O'Toole's in Hamilton County serves up Hoosiers' second favorite tenderloin. Dooley O'Toole's is a locally owned and operated Hoosier pub with a hint of Irish fare. Their sandwich comes breaded or grilled on a toasted bun with lettuce, tomato, pickle, and red onion.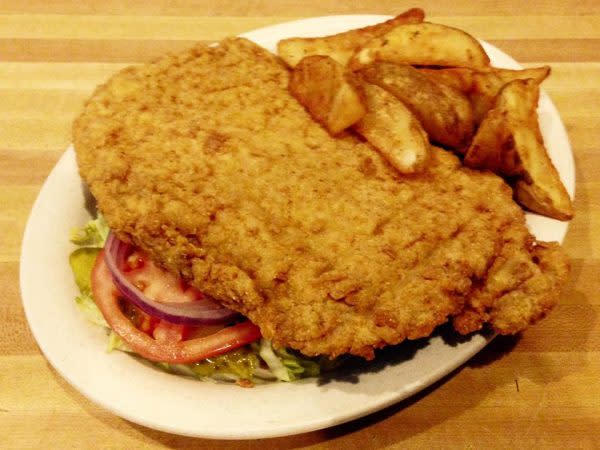 Dooley O'Toole's in Carmel
The Willard is regarded by residents as one of the best restaurants in Franklin, and its tenderloin placed third on the Best of Indiana list. The Willard's tenderloin, which won first place in the People's Choice and the Breaded Tenderloin categories at  this summer's Tenderloin Throwdown in Greensburg, is made from pork that is farm-raised in Frankfort. It is battered with buttermilk, flour, and spices and grilled.  It's served with a side of pickles.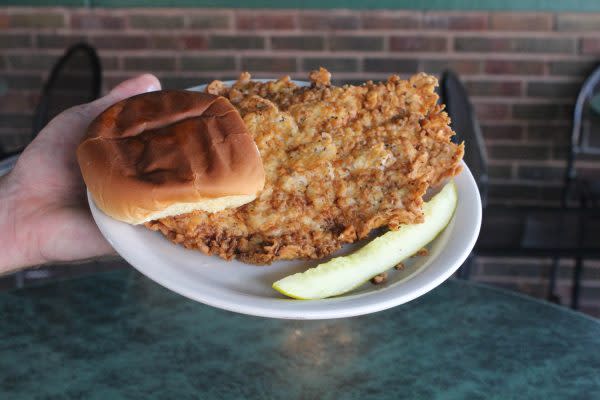 The Willard in Franklin
Did your favorite Indiana pork tenderloin make the top 10? View the rest of the list here.
Nominees for all three categories were recommended by members of Indiana's travel, tourism and hospitality industry. Each member of the public could vote for up to five nominees. VisitIndiana.com/Fall is a companion site to VisitIndiana.com, the official state travel website where discounts, trip ideas and helpful tips are easily accessible.
To see all of our "Best Of" winners through the years, click here.