We recently discovered a new(er) restaurant near South Bend that bursts with worldly flavors and charm. From a large wine selection to delicious food, you need to add a stop to this eatery in Granger to your next trip to the area.
While spending some time in the South Bend area, we decided to seek a new place we hadn't eaten before. We have a couple of favorites in the area but are always looking for new places to try out and enjoy a good meal. We ended up in Granger at Bin 23, a fairly new place that opened in 2020. I loved the vibe of this modern place. It had a cool, upscale atmosphere with sleek and slightly funky decor and a pizza oven as a focal point behind the bar. The Italian Marra Forni brick oven allows the staff to create artisan flatbreads, and you can even watch the process.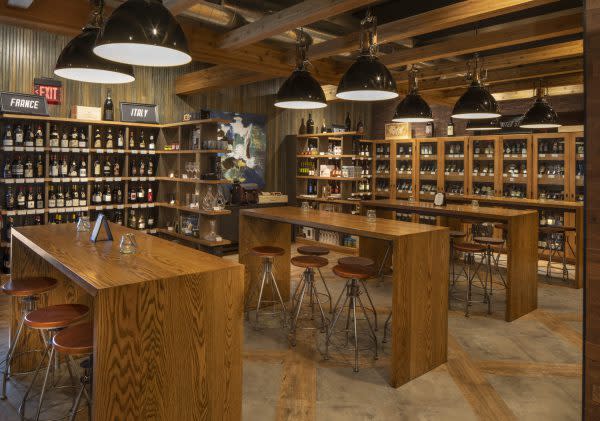 According to the website, "Bin 23 was created by a group of travel-loving friends inspired to share their love of the world's food and wine with their neighbors at home. It's a gathering place where the best bites, meals, and bottles come together with the most important element: the best friends."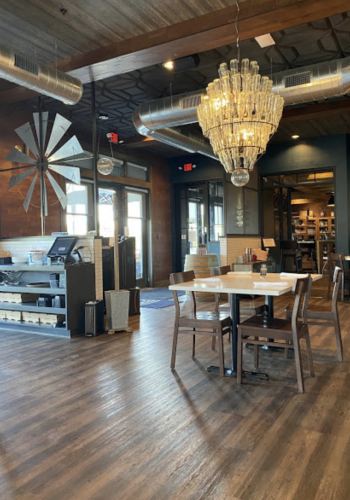 The first thing I did was pick a wine flight. They have a few set tastings you can choose from, and I decided that was the way to go. As much as I love wine, I still have trouble picking out what wines to try, and so I am always open to suggestions or trying a pre-selected set of wines.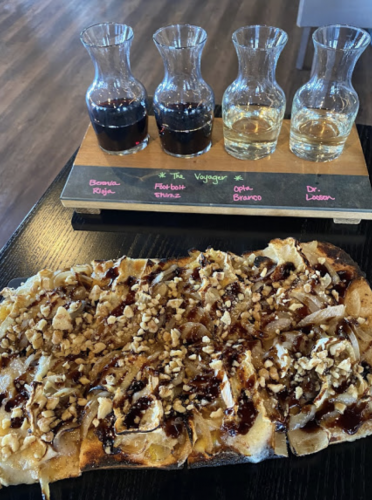 The restaurant includes a pet-friendly patio, so feel free to bring a four-legged friend along.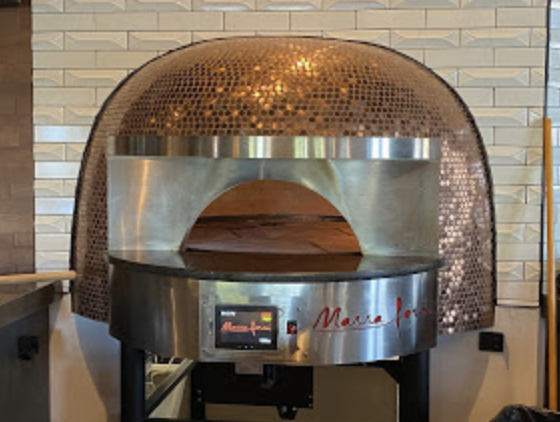 We also tried the brie and bourbon flatbread, which was really good. It was covered with bourbon, apple and fig spread and covered in brie cheese with chopped walnuts, caramelized onions and balsamic drizzle.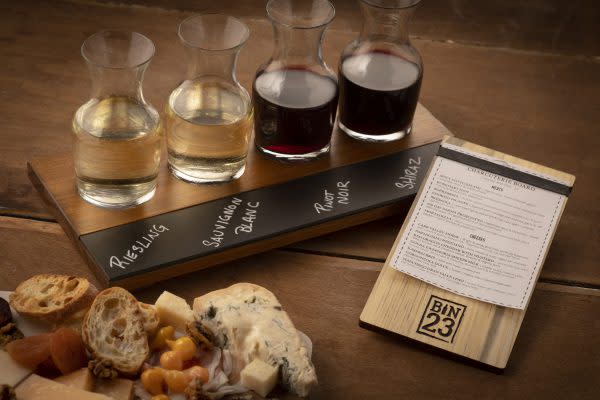 I loved that the menu was full of creative dishes, and you're sure to be able to scan through and find something uniquely different that you wouldn't find anywhere else. The brunch menu has so many tantalizing options, from classics like French Toast. Still, you can also choose from chorizo biscuits and gravy or short rib gnocchi bolognese or Dave's Breakfast Sandwich (grilled rosemary ham with melted provolone, arugula and two-over easy eggs on sourdough with breakfast potatoes). On the lunch and dinner menu are even more dishes of comfort food and classic cuisine, but also one of a kind eats like deviled eggs topped with fried oysters.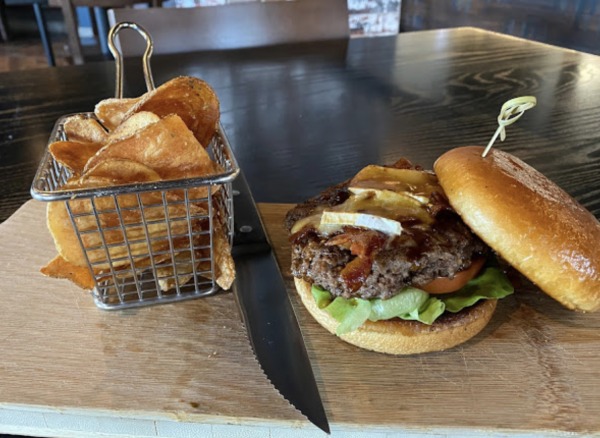 Hubby went with the prawns and pappardelle that were topped with an amazing creamy rosa sauce. I had a taste and almost didn't pass his plate back to him. I went with the fork & knife burger served with house-made truffle and parmesan chips. It was topped with brie, bacon and bourbon glaze.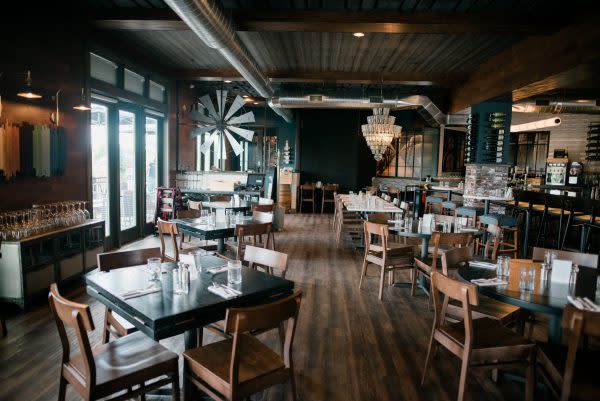 For more information, visit bin23wine.com and make a date to get out there for some delectable bites and paired with a nice glass of wine.