Post by Yelp Indy Marketing Intern, Katie Utken.
Ahh, sweet summertime. The sun is shining, kids are out of school, but most importantly, farmer's market season is in full swing! Indiana has no shortage of these outdoor community gatherings featuring local vendors with fresh goodies galore. We've rounded up some of the best in the state so you can plan your next Saturday morning excursion!
1. Bloomington Community Farmer's Market
Yelper Mortimer S. sums it up best: "This remains my gold standard for the farmer's market: plenty of variety, reasonable prices and a bustling-but-laid-back community vibe." Bloomington Community Farmer's Market boasts a hefty offering of heirloom tomatoes, a capriole cheese stand, and offerings for carnivores and vegetarians alike.
Heirloom tomatoes at Bloomington Community Farmer's Market | Photo by Brittany S.
2. Broad Ripple Farmer's Market
Located in the parking lot of Broad Ripple High School, this farmer's market is an easy jaunt from the Monon Trail. It's a great place for the whole family, including Fido - it's pet friendly! Says Yelper Deanna P., "It's a grocery store.  It's a breakfast joint.  It's a community activism locale.  It's a dog petting zoo. What ISN'T it?  Pretentious, overpriced, or boring."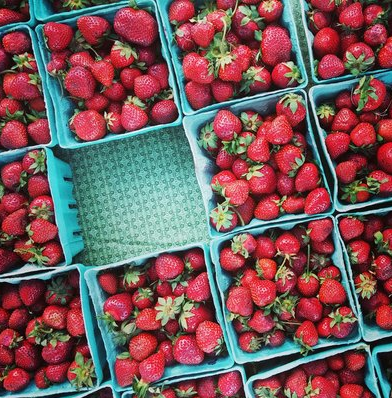 Strawberries at Broad Ripple Farmer's Market | Photo by Sara C.
Sometimes, the best things come to those who wait. Though only open once a month, Irvington offers unique arts and crafts alongside fresh produce, ready to eat food and drink, and live music. The market also partners with FACE Low-Cost Spay/Neuter Clinic to bring adoptable animals out for the fun. Yelper Scott K. says "while walking to it I feel like I'm an extra in Gilmore Girls." The community vibe has market goers coming back for more each month.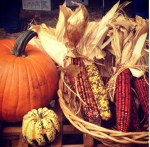 Fall colors found at Irvington Farmer's Market | Photo by Ntianu S.
Carmel Farmer's Market is located in the City Center near the Palladium and along the Monon Trail, with a plethora of bike parking available. Yelper Todd R. raves "Carmel Farmer's Market is a three year old's paradise and a grownups excuse to take a three year old out to paradise early Saturday morning. Local vendors abound, making this the true one-stop shop for all things local to Indiana."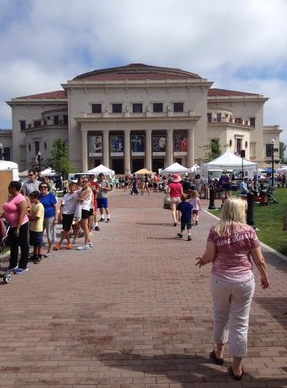 The Palladium serves as a backdrop for Carmel Farmer's Market | Photo by Chris F.
It's small but mighty - and Yelpers like it just for that reason. Reviews say that the quantity is made up for by quality produce, friendly vendors, and the community atmosphere (with pets allowed!) Bonus: it's within walking distance to the quaint and charming downtown Zionsville. Yelper Anna O. says here she found "the best melon on planet earth" and recommends to come hungry for a breakfast burrito!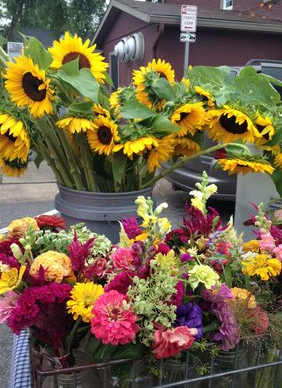 Summertime colors found at Zionsville Farmer's Market | Photo by Megan A.
For more Hoosier favorites and market finds, click here.