It wouldn't be the holiday season for my family if we didn't take in a holiday concert or show together, shop for unique gifts at a craft fair and enjoy some holiday light viewing. Create memories this holiday season that will last throughout the year. Just south of Indianapolis in Festival Country Indiana is where you'll find some of the best holiday light displays, winter markets, Santa visits and other holiday fun. Here are the Top 10 things you must do this year:
On select nights from Nov. 26 to Dec. 26, come to Christmas at the Park, located at Johnson County Park, and experience an interactive light show with more than 500,000 LED lights that dance along with the radio station you can tune into. There is also a festival area with live characters, food trucks and more.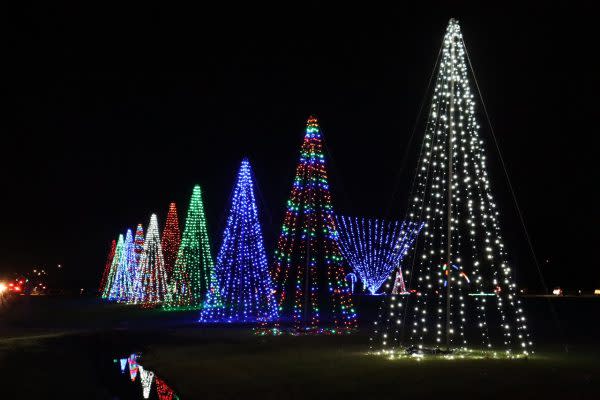 Christmas at the Park
This year, a new attraction that is sure to become a tradition for families is The Holiday Stroll at Kelsay Farms in Whiteland. Stroll the farm and see larger-than-life decorations, holiday lights, and hot cocoa by a warm campfire on select nights from Nov. 26 to Dec. 23.
A long-standing tradition in downtown Franklin is the annual Holiday Lighting and Winter Market on Dec. 4. This event features a great outdoor market for shopping, a lighted parade, food vendors, and the lighting of the courthouse.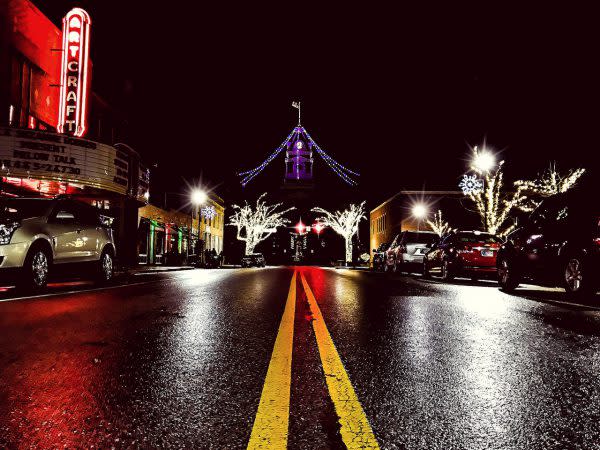 Holiday Lighting in Franklin
Be sure to get the perfect Christmas tree at one of the Christmas tree farms, like Emmanuel Tree Farm (open Nov. 27-28 only, Peiffer Tree Farm (open starting Nov. 25 and staying open as long as supplies last), and Trees from DeHart (opening Nov. 26 and staying open while supplies last, or markets like Jenkins Farm Market and The Apple Works. Click here to learn more.
Come to Johnson County Museum to see how creatively local businesses and nonprofits have decorated themed Christmas trees. The trees are available to view from Dec. 1 to 31.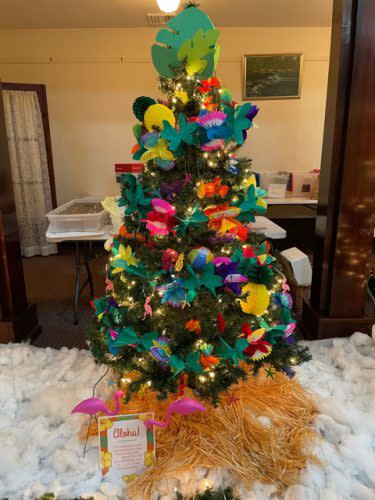 Decorated trees are on display at Johnson County Museum
Another popular holiday tradition is to walk the Lighted Trail. Come to the Greenwood amphitheater and enjoy the trail, which is powered by Duke Energy.
New this year, the town of New Whiteland will construct a 50-foot MegaTree, which is a giant, electronically lighted light show experience.
No holiday would be complete without viewing a classic holiday movie at The Historic Artcraft Theatre in downtown Franklin. This classic theater serves local popcorn and has fun, interactive activities before the show to make it an experience like no other.
Greenwood Park Mall is a great place to get your holiday shopping done and get the annual photo with Santa checked off the list.
Come to Bargersville on Dec. 3 for a chance to meet Santa when he arrives on the Santa Train.  The town will also have a winter market and live reindeer.
There are also many other events, like breakfast with Santa events, concerts, live Nativity events, craft shows and more. You can find the complete list here.
Make a weekend of it by staying overnight in Festival Country.