Ale, Stout, or Lager, no matter what your preference may be, the Hoosier State has a craft brew for you. Hoosier breweries consistently rank as some of the best in America at prestigious competitions, like the Great American Beer Festival and the Brewers' Cup. You are guaranteed to find a new favorite at these 20 Indiana Breweries.
This list was part of The 20 IN 20. Even though 2020 is behind us, you still have to see our 400 must-see, must-do Indiana experiences! Find images shared by visitors and the full breweries list below!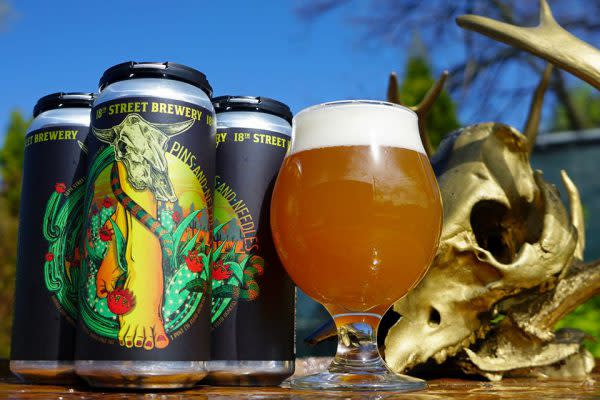 To kick off our list of Indiana Breweries, here you will find a brewpub, taproom, and bottle shop all in one. 18th Street Brewery specializes in hand-crafted big, small, barrel aged, and even sour beers. Their award-winning brewery also offers a unique and season food menu prepared by Chef Andrew Dering.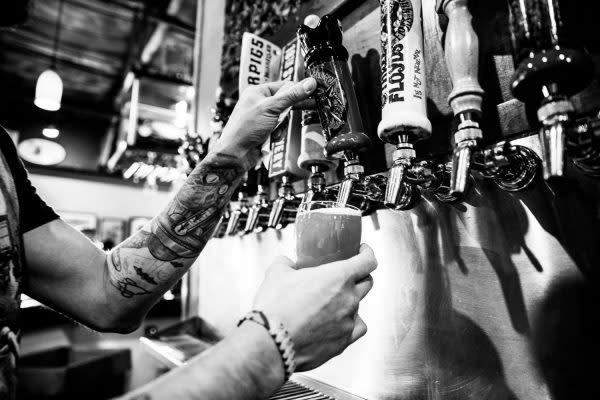 This one-of-a-kind brewery opened in 1996 with only a few hundred dollars, a five barrel Frankenstein wok-burner-fired brew kettle, re-purposed open Swiss cheese fermenters, and an old Canfield's Cola tank. 3 Floyds is now only offering contactless beer, spirits, and merchandise pickup from its brewpub. Orders must be placed and paid for on their website.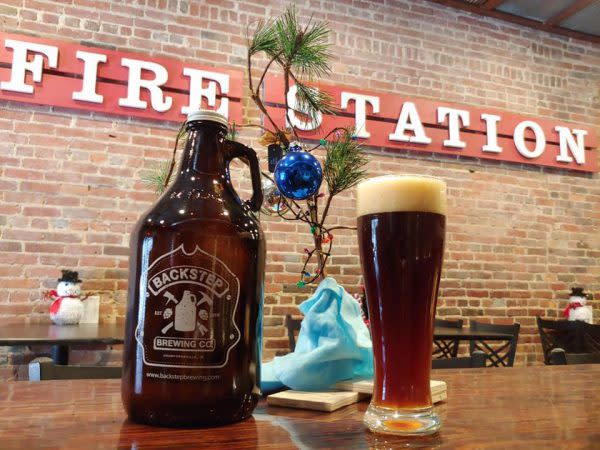 Founded by two firemen with a great passion for brewing, Backstep Brewing Co. is a craft brewery focused on providing high quality beer to the community of Crawfordsville.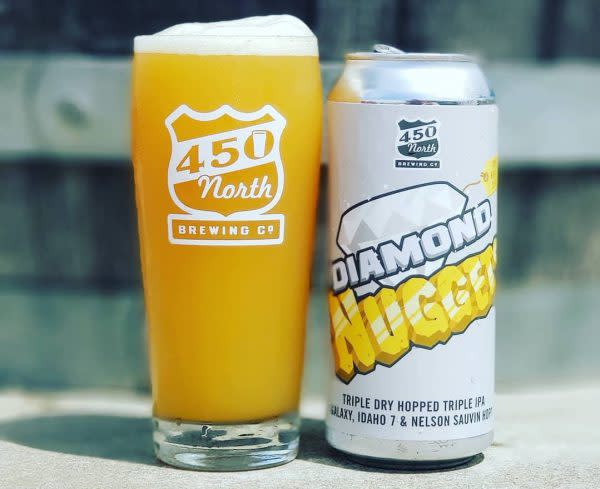 Since opening in 2012, 450 North Brewing Company has become a destination for delicious beer, pizza, and fresh growler fills. Featuring a picturesque rural setting and one-of-a-kind events like the annual Corn Maze Beer Fest, it is the perfect spot for a laid-back day trip.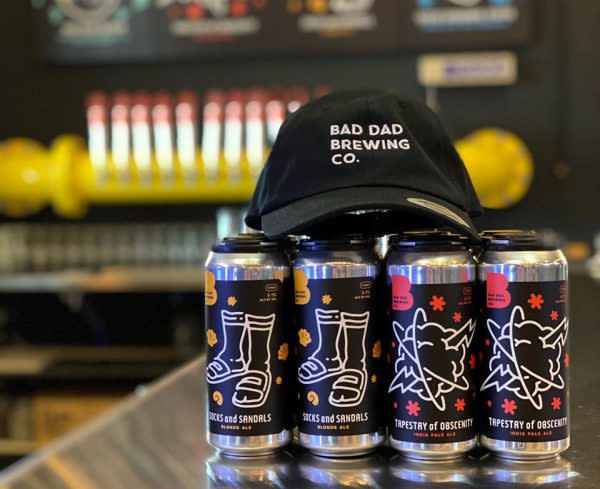 Specializing in artisan beer, Bad Dad Brewing Co. offers 12 taps to give a wide selection of tastes. With names like Socks & Sandals and Ask Your Mother, the brews have unique names and flavor profiles. All Indiana breweries are amazing, but Bad Dad was voted as the Best Brewery in Indiana! Along with their beers, they also offer Neapolitan-inspired pizzas from an imported Italian oven with dough made in house.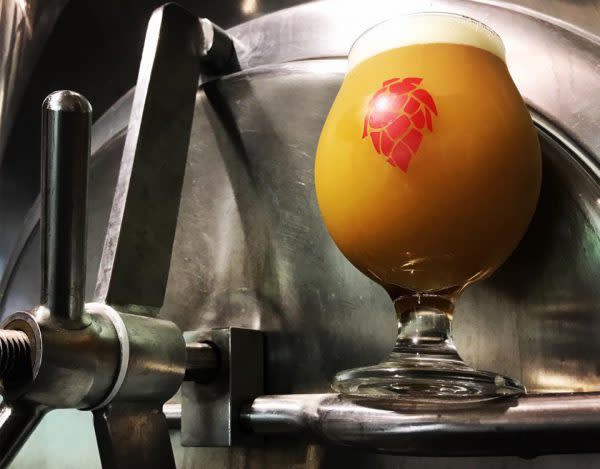 Bare Hands Brewery opened in December, 2011 with one simple mission: Handcrafting small batches of incredible beer with the highest quality ingredients. Beer is available on 10 rotating taps in the brewpub with limited distribution in Indiana. Their beers have quickly developed a cult following among local beer geeks.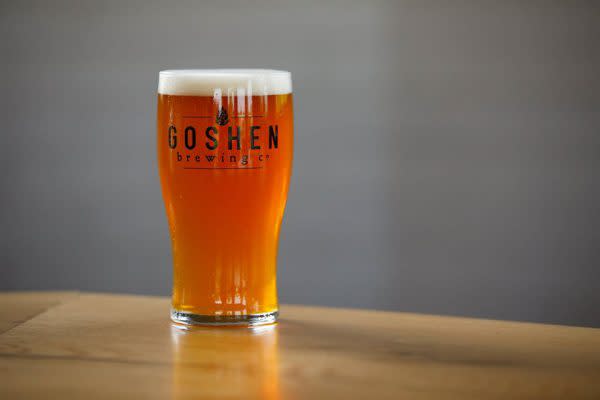 Goshen Brewing Company is a family friendly brewpub that serves farm to table craft beer and food. Their ales consist of a variety of traditional styles blended with unique ingredients. These include fresh hopped ales, caramelized and smooth scotch ales, German kolsch-style ales, sour fruit wheat ales, barrel-aged brett brown ales, imperial stouts with orange zest, dark saisons with toasted fennel seed, as well as many other seasonal options.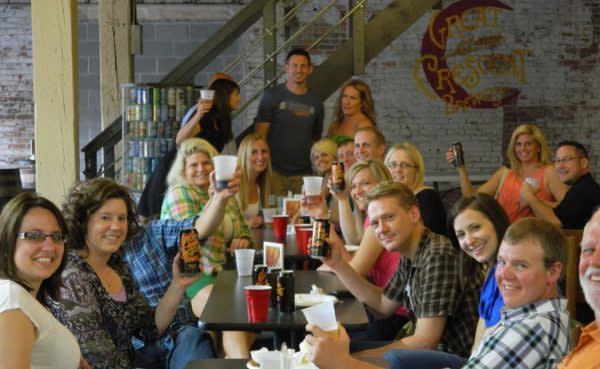 You will find Great Crescent Brewery along the banks of the Ohio River in historic Aurora. Their beers are made with fresh malt, fresh hops and whole ingredients. Every single one of their beers are hand-crafted in small batches using traditional brewing methods.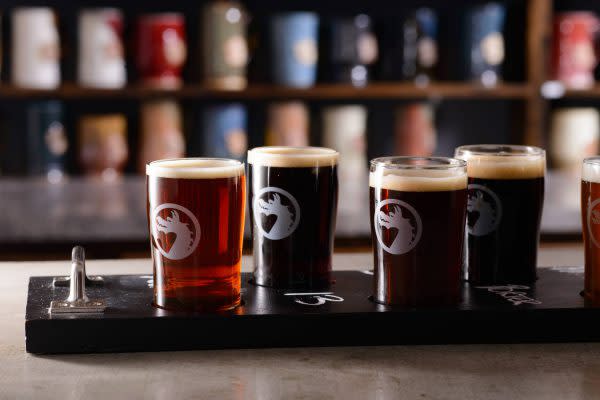 Inspired by Wales, Iechyd Da Brewing Company is a uniquely styled microbrewery. Their brewhouse seats 70 people and includes 10 rotating taps with 2 handpulls. They like to say their brewer "runs the gamut" when it comes to his variety of brews. From English Session Beers to hoppy American Pale Ales, he loves them all.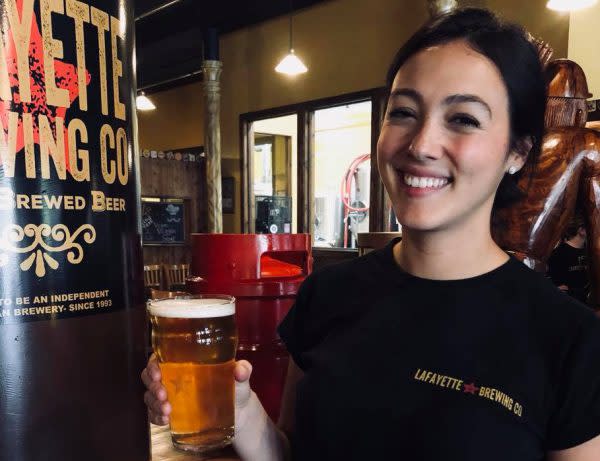 Operating since 1993, Lafayette Brewing Company's philosophy is to brew traditional ale & lager styles while incorporating high quality ingredients and innovative practices to create a distinctive array of beers. As you might be able to tell by their name, Lafayette Brewing Company is aptly located in the heart of historic downtown Lafayette. Their kitchen focuses on generous portions of unique pub fare and feature locally-produced ingredients whenever they can.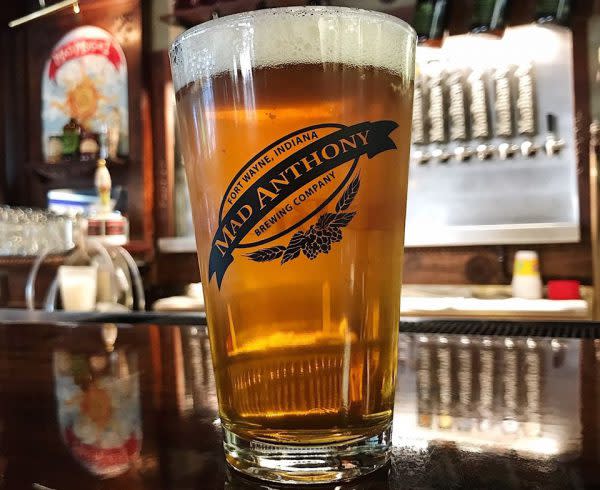 Since its establishment in 1998, Mad Anthony Brewing Company has had a clear mission; support the local community and make quality off-the-wall beers fun and accessible for every type of beer consumer. From Olde Fort Blonde Lager and Good Karma IPA to seasonals like Summer Daze and Snowplowed Winter Ale, Mad Anthony is known for having something on tap for every beer lover.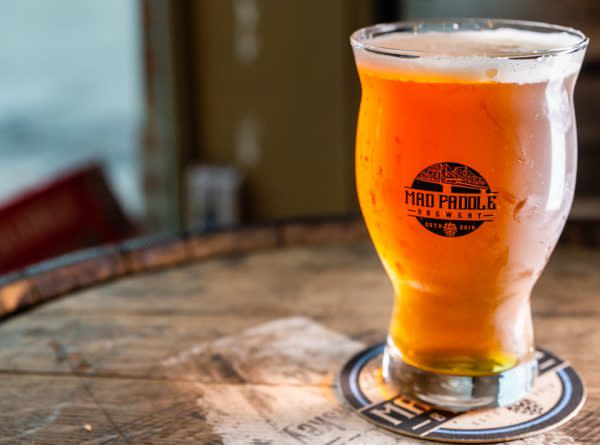 As one of the first brewing cities west of the Alleghenies, Madison brewed great beer from 1823- 1918. With 2018 marking the 100th Anniversary, the Wade brothers launched Mad Paddle Brewery, honoring Madison's rich brewing heritage. Mad Paddle Brewery was ranked near the top in our search for Indiana's Best Breweries!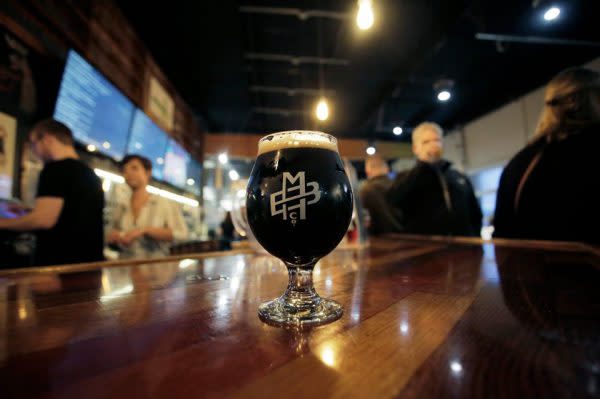 A craft brewery in the heart of downtown Indianapolis, Metazoa Brewing Company creates a wide range of true-to-style traditional lagers and quirky experimental styles that are easy drinking but big on flavor. They donate 5% of their profits to animal and wildlife organizations to give back to the planet that gives us beer!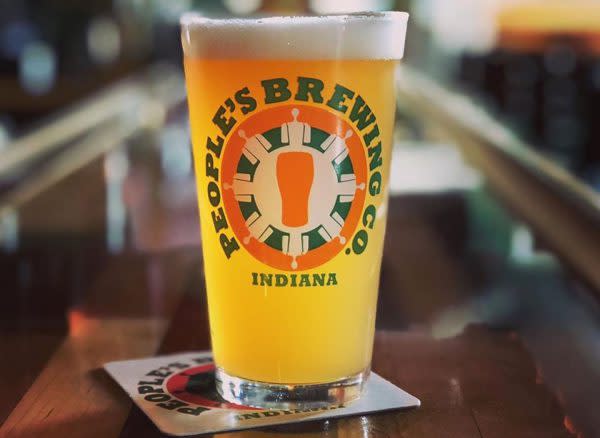 People make their beer great! Whether you're a craft beer nut, love local products, or believe great beer is made by a brewer with a big beard, People's Brewing Company is perfect for you. They offer a taproom and tours of their brewing facility. People's is passionate about encouraging their customers to become educated in craft beers and local beer history!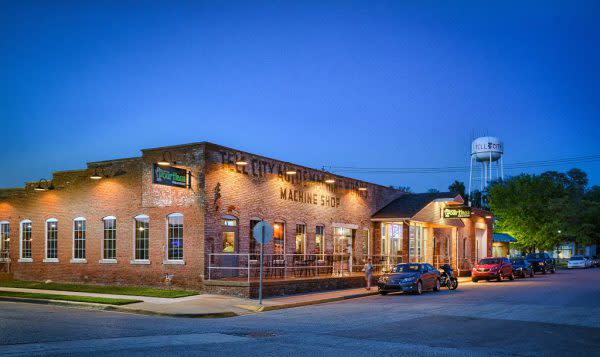 The Pour Haus prides itself on being more than just a bar and brewery. The restaurant offers a full menu of American cuisine in a family atmosphere. The historic building used to be a machine shop, built before 1880 and rebuilt after a 1907 fire. All of the ceiling's woodwork and the building's brick are original or made in Tell City. Its two restored bars are originally from New York and are more than 100 years old.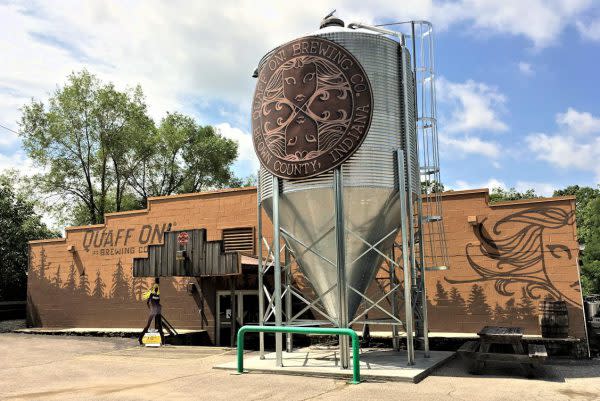 Quaff ON! Brewing Company was formed in 2012 in response to the demand for the iconic craft beers they developed at Big Woods Brewing Company, their brewpub located in the heart of Brown County Indiana. Why 'Quaff ON!'? Because from the day Big Woods threw open its doors in 2009, Quaff ON! has been the rallying cry, the toast, and the salutation of our loyal fans.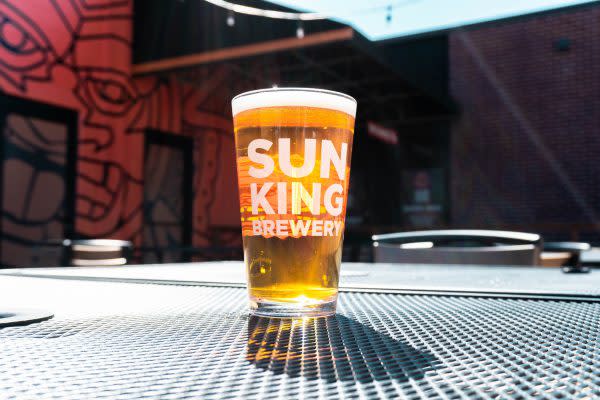 One of the most well known Indiana breweries, the all-ages downtown Indianapolis Sun King Brewery production facility and tasting room offers up to sixteen beers at once. It opened as a small twelve tap tasting room and fifteen barrel brewhouse in half of an unused warehouse space. Now, this Sun King location occupies three buildings!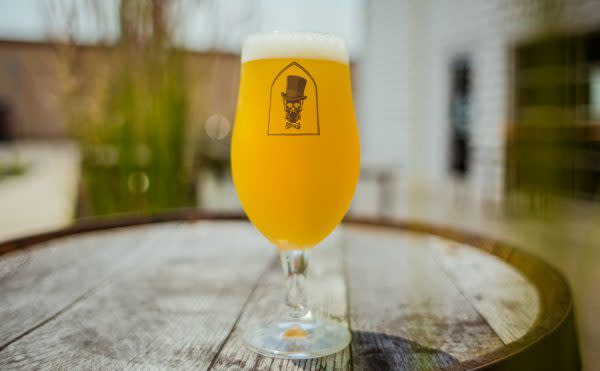 Taxman Brewing Company operates a 20 barrel brew house in Bargersville. They produce 6,000 barrels a year and cover a wide-range of seasonal and limited release offerings. As the largest self-distributed brewery in Indiana, Taxman circulates their draft and in packaged format beer on a wide scale throughout the state. Their family friendly restaurant offers seasonal farm-to-table menus and their great tasting beers.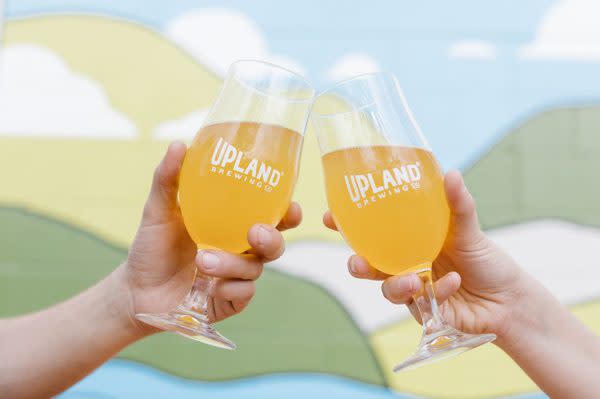 Offering seasonal beers that are constantly rotating, Upland Brewing Company will have seven beers on tap for you to choose from at any given time. If you find it hard to choose, order a sampler and enjoy a 5oz. glass from each of their seven taps. Their beautiful patio serves as the biergarten!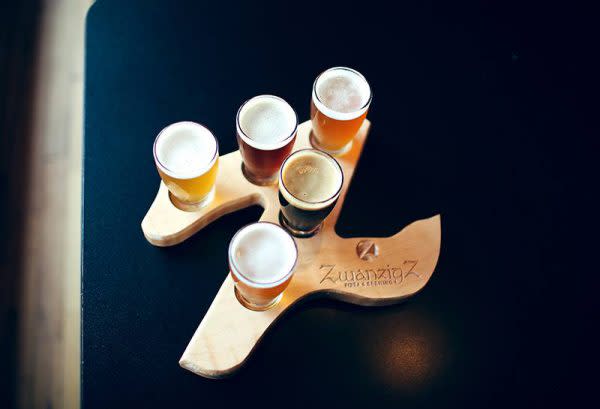 Opened as a pizzeria in 2002, ZwanzigZ has 17 beers on tap and four craft sodas. It may be small, but it can hang with the best breweries in the state and the country. In addition to winning best small brewpub, they have won silver medals in the chocolate beer and German-style Doppelbock or Eisbock categories at the Great American Beer Festival.
Plan your #The20IN20 trip by checking out this map of Indiana breweries!