Sometimes you just need some sugar in your life! These 20 Sweets and Candy Shops have just what you are looking for. From chocolates and candy canes to pies and gummy bears, this group of Indiana confectioneries will satisfy any sweet tooth!
This list was part of The 20 IN 20. Even though 2020 is behind us, you still have to see our 400 must-see, must-do Indiana experiences! Find images shared by visitors and the full sweet shops list below!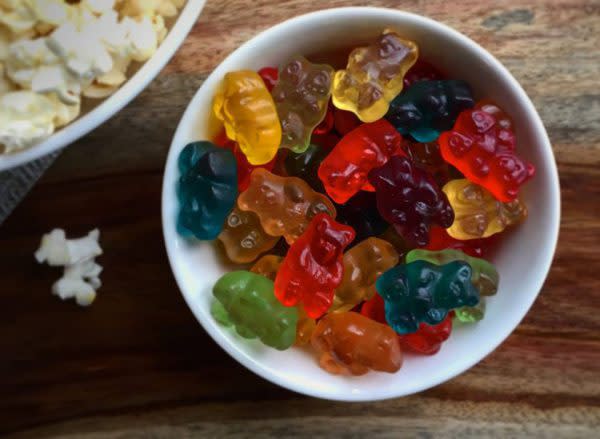 Did you know that the "World's Best Gummies" are made right here in Indiana? A visit to Albanese Candy Factory will be taken to a Wonka-like wonderland that reduces any adult back to a small child in a candy shop. When you step foot into the shop, you will be greeted on all sides by an immense selection of the highest quality candies. Guests are also invited to take a longing peek into the window to see the machine where candy comes straight out of!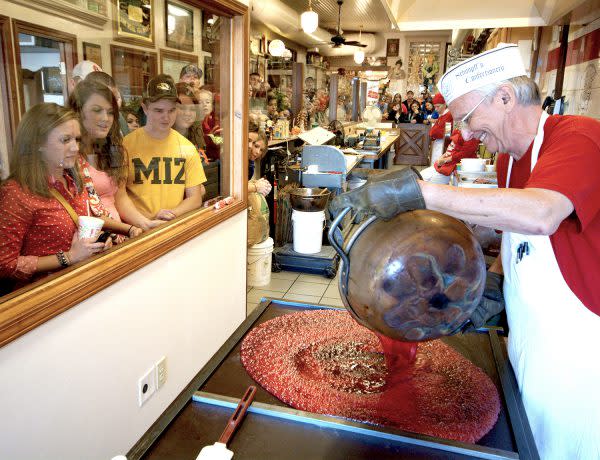 Just a few blocks off the Ohio River, Schimpff's Confectionery has been cooking up sweet treats and their signature red hots in Jeffersonville since 1891. Not much has changed at this old-fashioned candy shop & museum over the past century, from the décor to the recipes to the production processes, and that's exactly how the customers like it.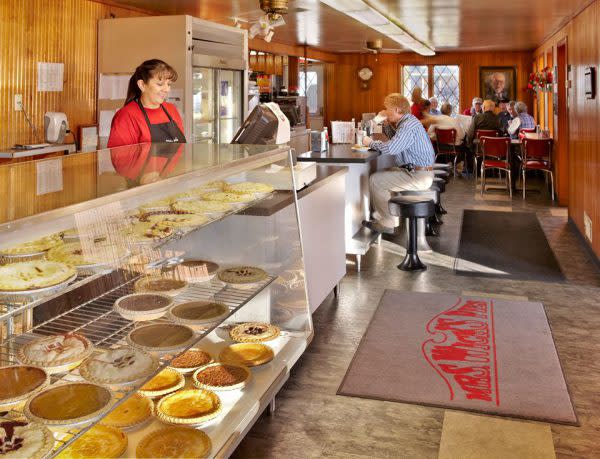 Indiana's unofficial state pie would be the Wick's Sugar Cream Pie. Mrs. Wick's Restaurant can be found just north of the pie factory in Winchester. They serve 36 varieties of pie each and they even offer to make a pie just for you if give them a few days notice!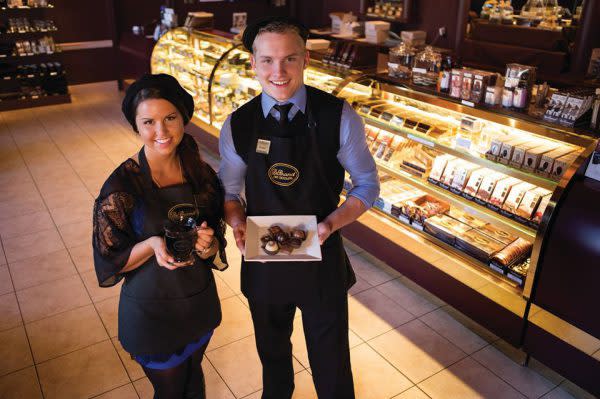 A visit to DeBrand in Fort Wayne feels like stepping into a high end department store. The chocolate is of the highest quality and the cases finely display filled chocolates, a line of creamy truffles and their connoisseur collection. With multiple locations available, there are plenty of opportunities to fall in love with this luxurious candy shop.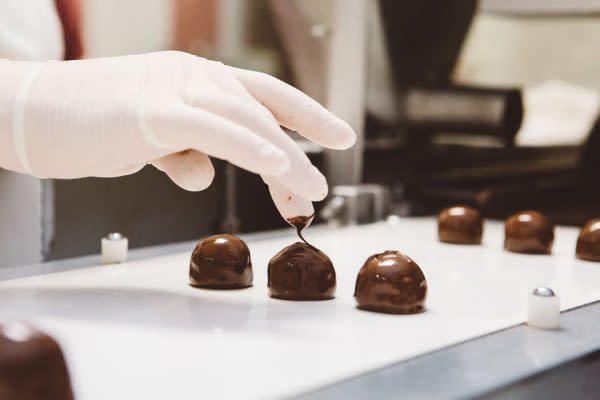 Made since 1890, Abbott's selection of caramels, chocolate, truffles, and sugar-free candies may cause you to catch the #AbbottHabit. Making candies in Hagerstown for 130 years, Abbott's also has a location in Indianapolis. Their caramels are an experience in and of themselves.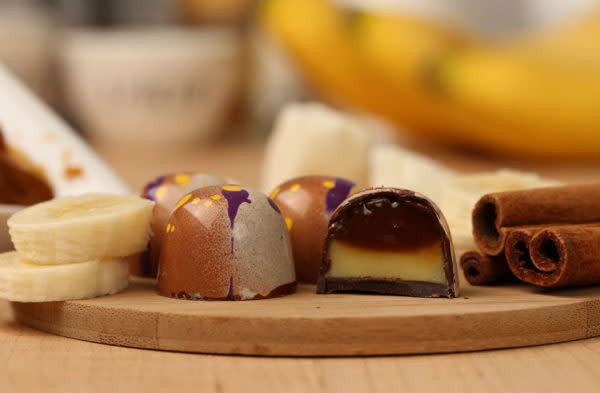 Established in 1998, Ghyslain Chocolatier is known for artistically crafted gourmet chocolates, artisan breads, and fine French pastries. Master Chef Ghyslain Maurais works the kitchen on a weekly basis to make sure the eastern Indiana chocolate shop (just steps from the Indiana/Ohio state line) delivers an outstanding product!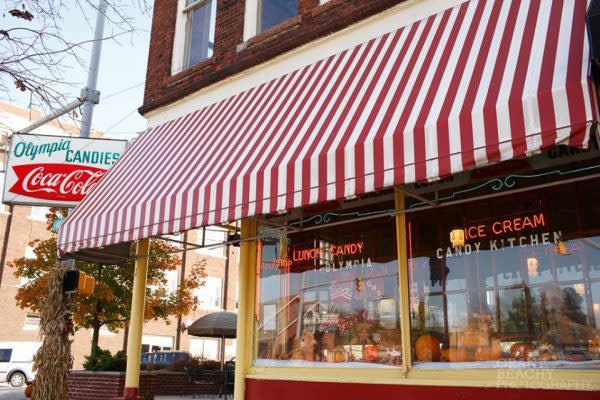 Olympia Candy Kitchen prides itself on being "The Sweetest Little Place in Town" with all of their excellent hand dipped are made from scratch. Their Turtles and Chocolate-Covered Cherries are so popular that they were served at the Inaugural Balls of multiple U.S. Presidents!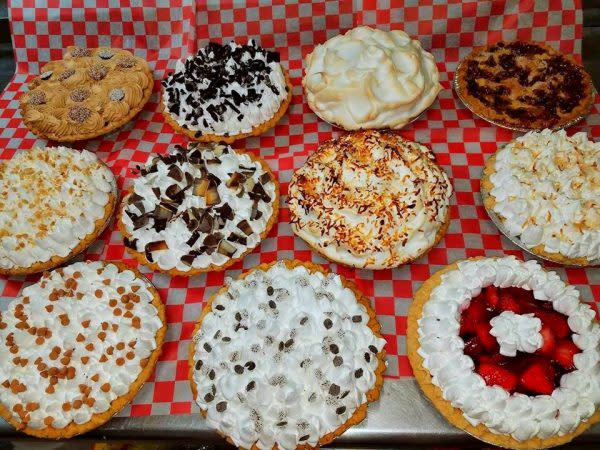 This full service bakery in Washington has all of the sweets you need for every occasion. Their variety of tasty candies, jams, baked goods, and more always delight! A quiet and comfortable setting make The Bakery House a perfect destination for the family.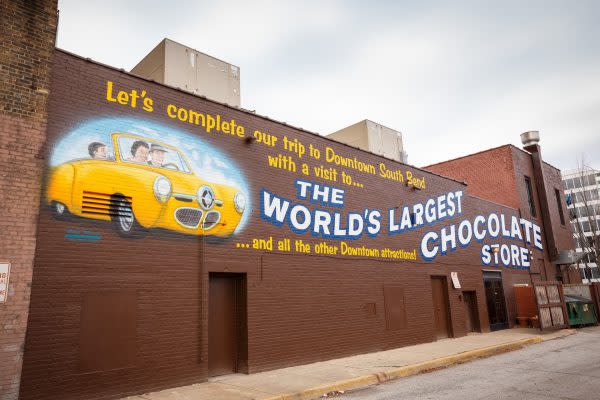 South Bend Chocolate Company got its start by making their treats under a license from the University of Notre Dame. With more than 500 different chocolates and sweets now, they have become a national brand. The 60,000 sq. ft. factory in South Bend rolls out new confections everyday!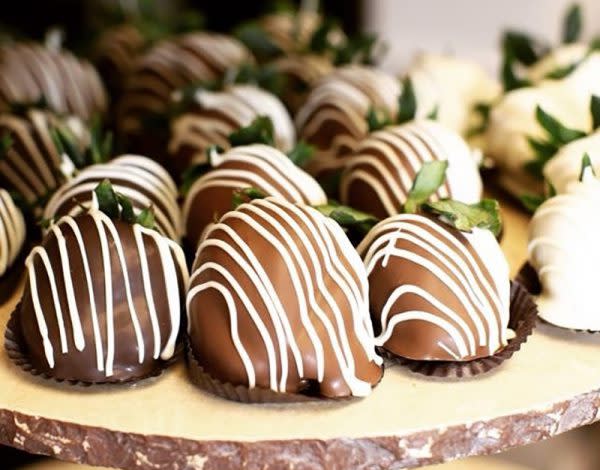 Kokomo's best dessert offers over 60 different regular and sugar-free chocolates. You will find more than just wonderful chocolates though, as their cakes by the slice are an experience one must indulge in! J. Edwards creates over 30 cakes everyday for visitors to fall in love with.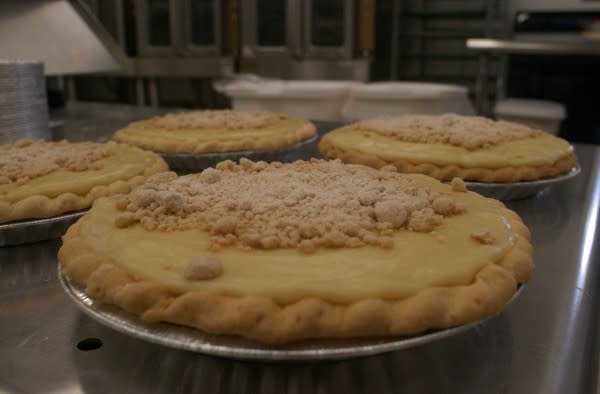 Lisa's Pie Shop is home to multiple National Champion pies! Located in the tiny town of Atlanta in Hamilton County, this pie shop has received national notoriety for its delicious creations. The shop's pies have been featured on The Food Network and took home 1st place in four categories at the 2016 APC National Pie Championships!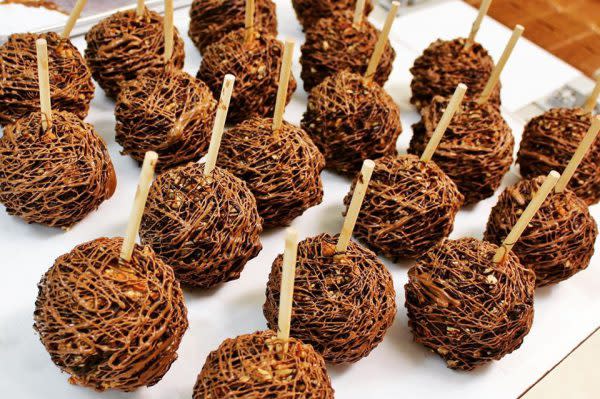 All of the chocolates produced at Donaldson's Finer Chocolates are made the old-fashioned way with fresh creamery butter, rich whole milk, pure cane sugar, and top quality chocolate. Originating as two-room school house, there have been two additions since their opening in 1973. "Donald's Dark Select", a rich 64% cocoa dark chocolate, is one of the newest favorites to their product line.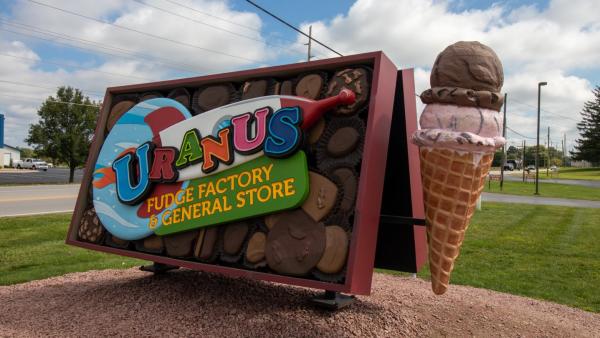 Uranus Fudge Factory
A few minutes off of I-69 in Anderson, Uranus Fudge Factory is a family-fun candy and general store with its own flavor of crass humor and wit. With a colorful palette and comic-like labels, it is sure to bring any child happiness.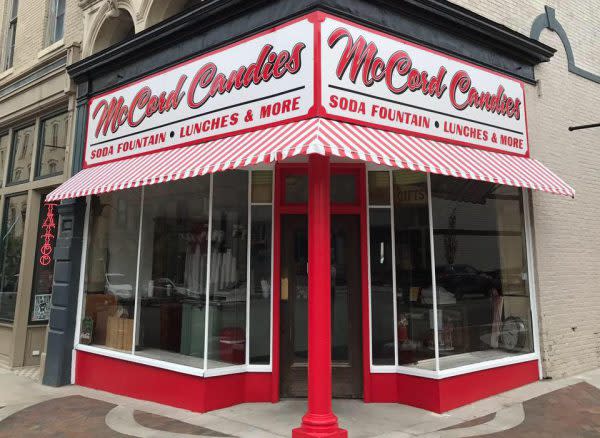 McCord Candies is a Lafayette treasure that has been operating for over 100 years! The rich tradition continues on with an array of candy, shakes, and more. They now offer Purdue "P" & Boilermaker Special Truffles!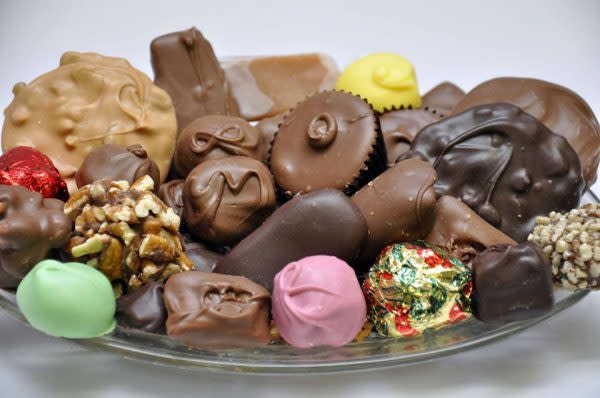 Every single chocolate is hand-dipped at this candy store in Muncie. Lowery's Home Made Candies jealously guards their secret recipe so that no one else can replicate the special pecans, almonds, cherry cordials, and toffee they develop.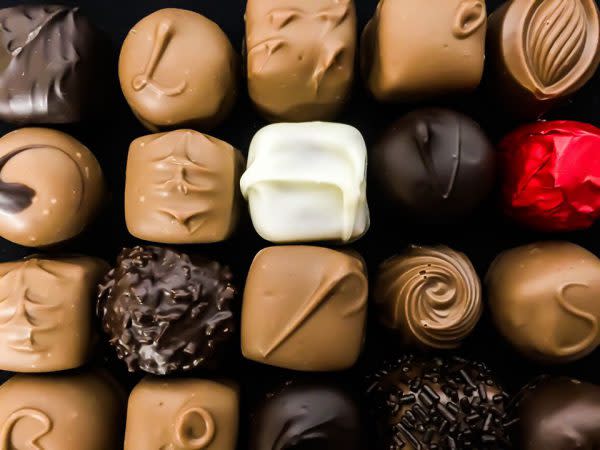 Stephen Libs Finer Chocolates is a second generation candy maker offering a diverse selection of truffles, assorted chocolates, cremes, fresh roasted nuts, and more. Confections are made in small batches to ensure the candies are made to the highest of standards. Stephen Libs lives by their motto "Delicious on Purpose".

The Martinsville Candy Kitchen celebrated its 100th anniversary in business in 2018 – a whole century spent on Main Street in downtown Martinsville! The candy shop is a favorite among locals and visitors alike, serving up hand-pulled candy canes, chocolates and other sweet treats. Best known as a holiday season destination, the store is also a popular summer hang out. The Candy Kitchen serves up several flavors of hand dipped ice cream, plus old fashioned cherry and vanilla cokes!
The historic castle was dedicated in 1935, blending old-world charm with modern-day fun. Visit Santa's Candy Castle for a magical experience for believers of all ages. Find a large selection of old-fashioned & hard-to-find candy, decadent hand-made confections, more than 30 flavors of cocoa, Frozen Hot Chocolate & more. Log onto the "North Pole Network" to chat with one of Santa's elves. If it goes well, you can earn an official Good List Certificate.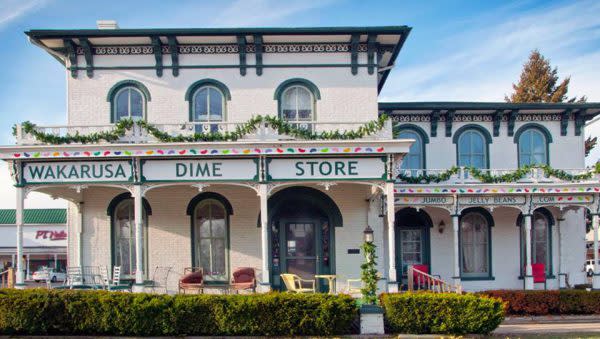 Where can you find the "World's Largest Jelly Beans"? The Wakarusa Dime Store! This 100+ year-old candy shop is a little overwhelming, but totally worth it if you have a sweet tooth. In addition to their huge selection of jelly beans, the store sells a wide variety of other candies, including some nostalgic and hard-to-find favorites. There is a second location in Mishawaka (pictured). Read more about the shop here.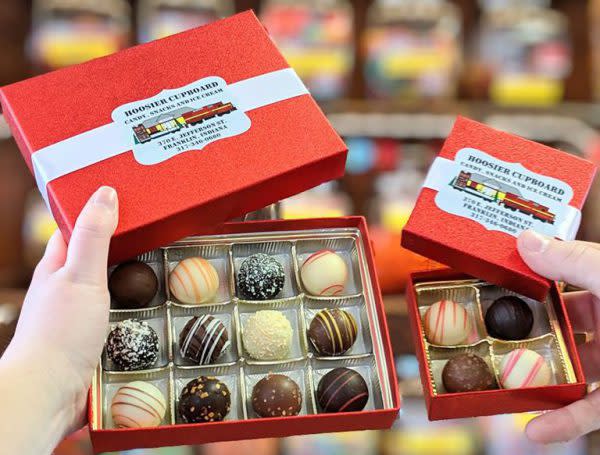 Located in the Historic Franklin Depot, this family-owned candy store features over 600 items and 22 ice cream flavors. Hoosier Cupboard is a throwback candy shop in the heart of Franklin carrying popular favorites and new requests. Featuring fine truffles, fudge, saltwater taffy and so much more!
Plan your #The20IN20 trip by checking out the map of sweet shops below!