Indiana is home to numerous incredible small towns. These 20 towns and cities, all home to 25,000 people or less, are a must-visit for anyone interested in experiencing the hospitality and charm of Indiana's small towns.
This list was part of The 20 IN 20. Even though 2020 is behind us, you still have to see our 400 must-see, must-do Indiana experiences! Find images shared by visitors and the full small towns list below!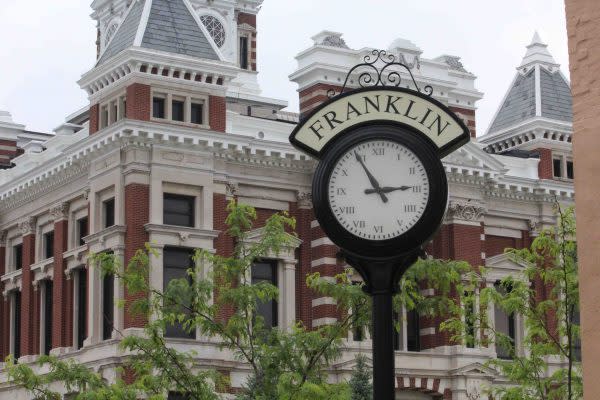 Voted as the home of Indiana's best main street, Franklin is the county seat of Johnson County (just south of Indianapolis) and is home to 25,000 Hoosiers.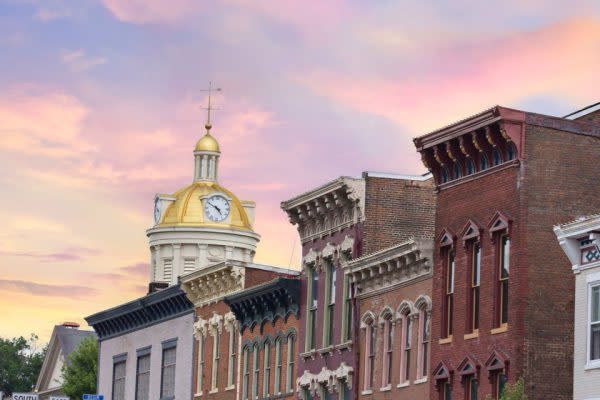 Home to one of the country's largest National Historic Landmark Districts, Madison finished second in our Best Main Street voting and is home to incredible shopping, history and much more. USA Today readers voted it among America's best small town food scenes. Read More.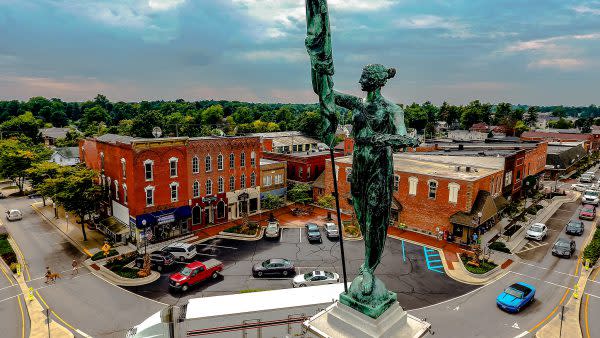 Named by USA Today as one of America's Best Historic Small Towns, Angola is an incredible place full of history, shopping and fun. Visit nearby Pokagon State Park for year round adventure!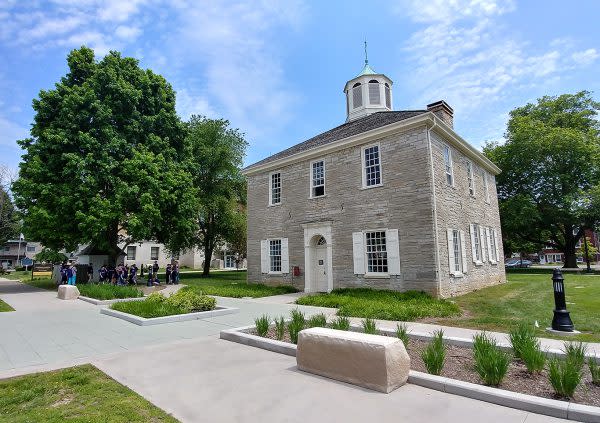 Serving as the first capitol of Indiana until 1825, there is a lot of history in Corydon. There are many historic properties, caves, and landmarks easily found in the little town! Did you know that Corydon was the site of the only Civil War battle on Indiana soil?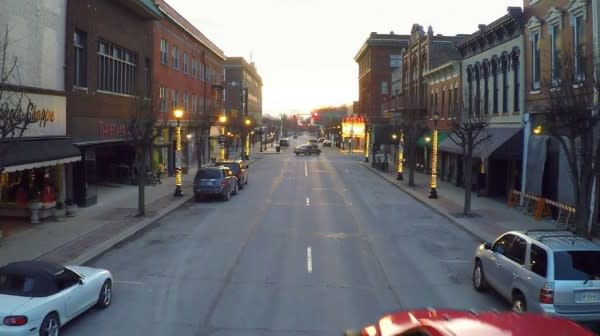 Known to be the first electrically-lighted city in the world, Wabash is the aptly named county seat of Wabash County. If you are looking for a fun date night or family experience, catch a show at the Honeywell Center and/or stay at the historic Charley Creek Inn!
Aurora holds just under 4,000 citizens but is full of life. It's home to a Top 10 Main Street and a Top 10 Brewery !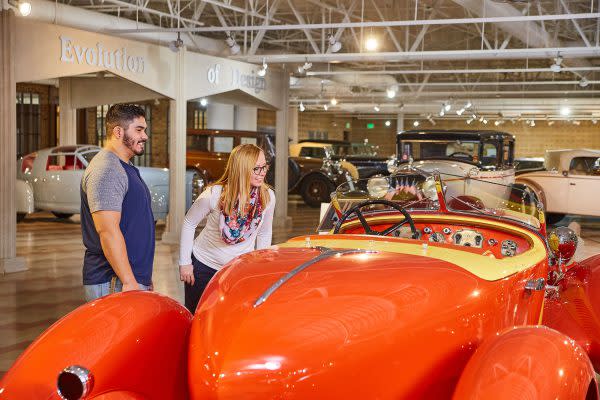 Home to four epic car museums and a history of making amazing automobiles, Auburn draws car lovers from around the world.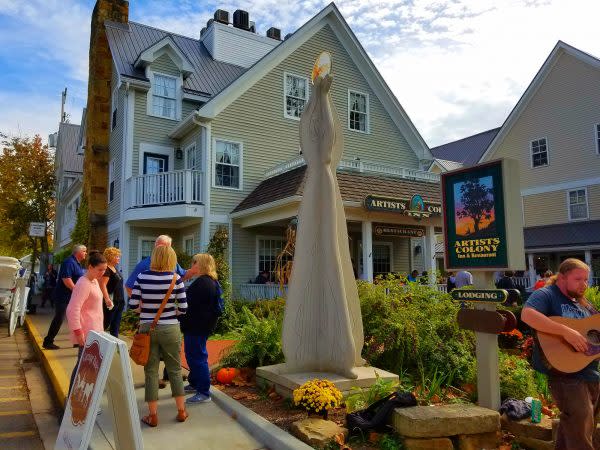 Nestled in the hills of Brown County, Nashville is a tiny town with amazing shopping, art history and lots of charm!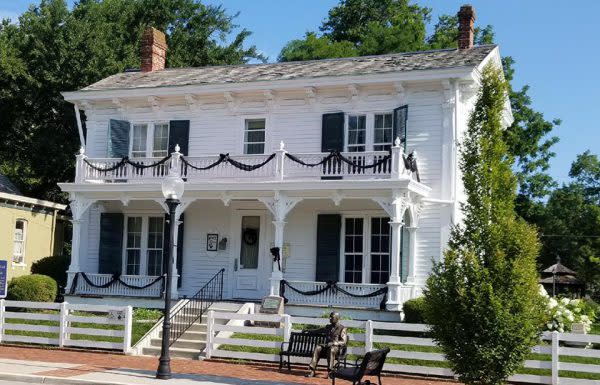 A vibrant historic district with a wide variety of shops, restaurants, and amazing architecture welcome you to Greenfield. You can visit the boyhood home and birthplace of James Whitcomb Riley and enjoy tons of family fun at Tuttle Orchards.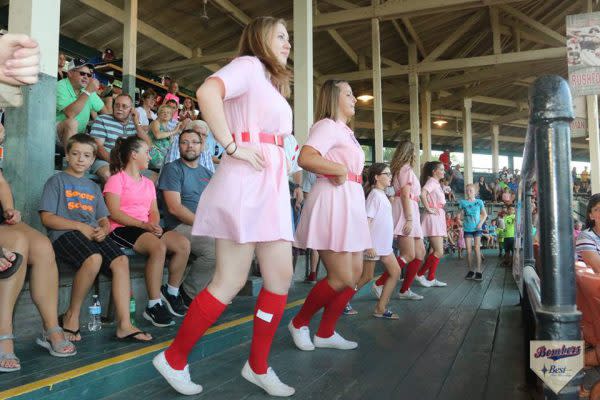 Did you know that Hungtingburg is known as the "Hollywood of the Midwest?" A League of Their Own, Hard Rain, and Soul of the Game were all filmed in the 6,000-person town. In fact, you can watch a game at the at the stadium where A League of Their Own was filmed.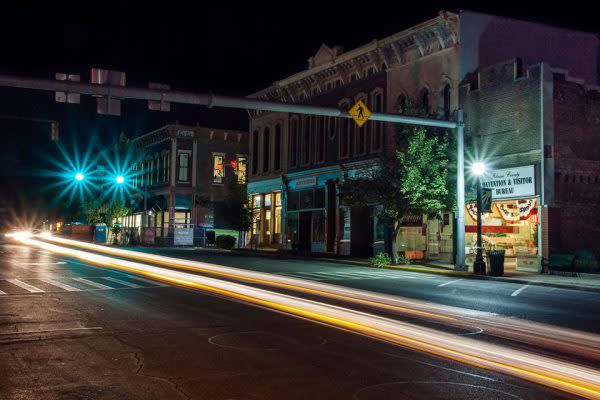 A trip to Greencastle is a must if you want to experience art, great food, and culture. It is also now home to one of the most spectacular murals in Indiana! Home to DePauw University, this small town is also home to a great dining scene.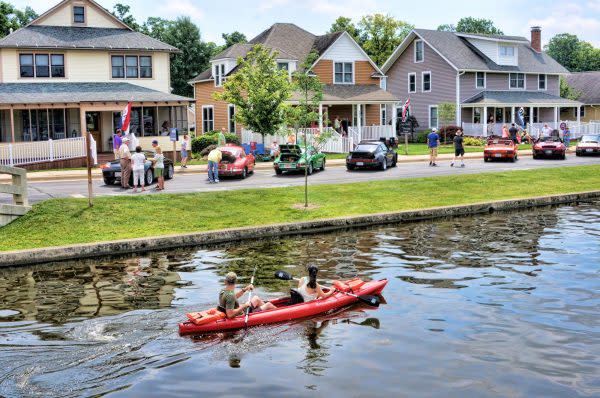 On the shores of a beautiful lake in Kosciusko County sits the small town of Winona Lake, a vibrant destination steeped in history. Listed on the National Register of Historic Places, this former summer retreat is now a shopping destination, with unique retail and service shops and a variety of restaurants and eateries.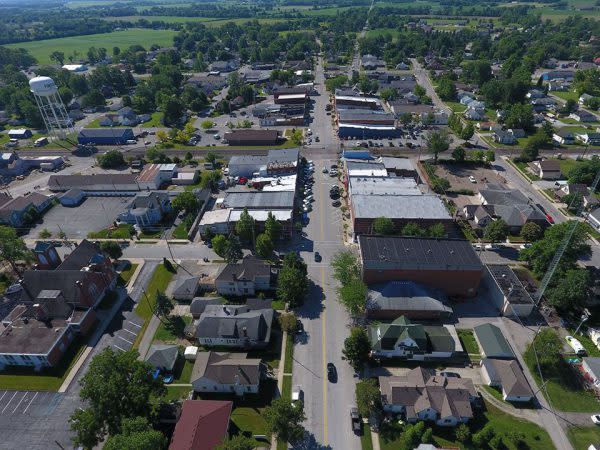 Nestled in Hancock County, Fortville is one small town with lots of charm, and an incredible dining scene. Among all of the great food is Taxman Brewing Co., voted as one of the best breweries in Indiana.
This entrepreneurial hub along the Heritage Trail has a lot to be proud of. Whether you're visiting for the weekend with friends or there with family, there is always something fun to do in Goshen. From one of America's best diners, to authentic wood-fired fig pizza and incredible candies, Goshen is a foodie's dream!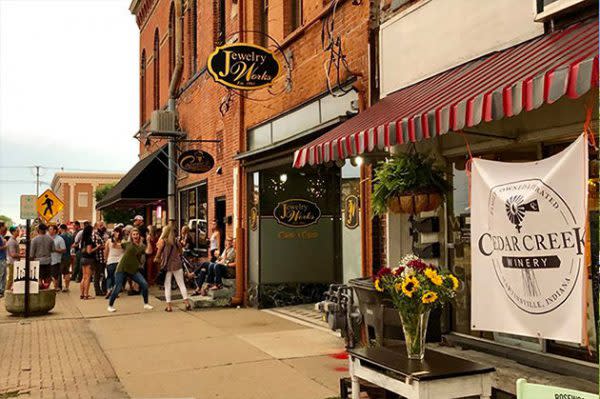 Only 30 miles east of Indianapolis, Shelbyville is the perfect place for a quiet getaway. You will find over 4.5 miles of paved trails downtown, and you can try your luck at Indiana Grand Racing & Casino.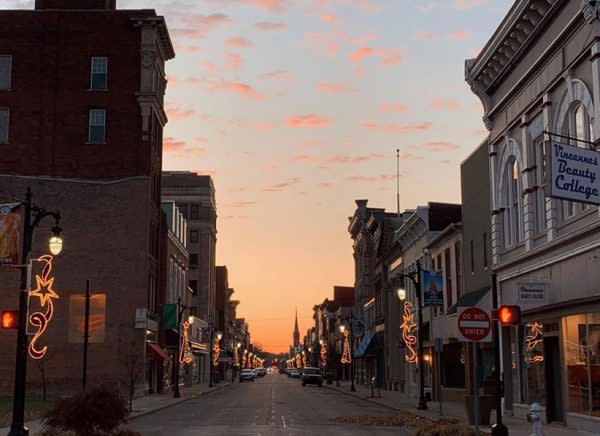 As Indiana's first city, Vincennes is the perfect getaway for history enthusiasts. The hometown of legendary comedian Red Skelton features a museum in his honor. Visit the simply incredible George Rogers Clark National Memorial (It is the largest national monument outside of Washington, D.C.). And don't miss the Indiana Military Museum, which features more US military artifacts than you can even imagine!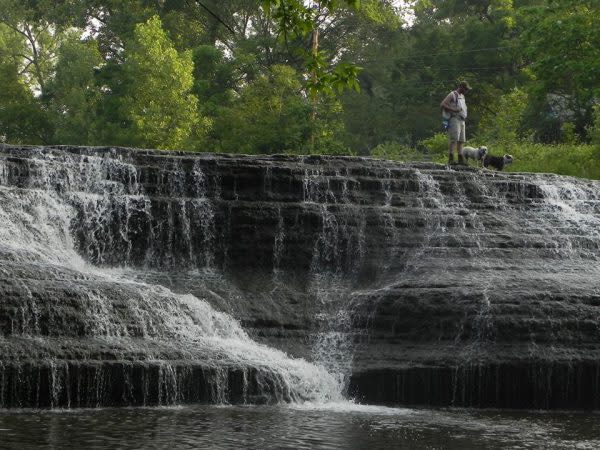 Richmond might classify as a small town, but it is great for a family trip.  Thistlethwaite Falls is incredible, and the Starr-Gennett Walk of Fame pays tribute to legends of Jazz, Blues, Country and more, who once recorded in Richmond!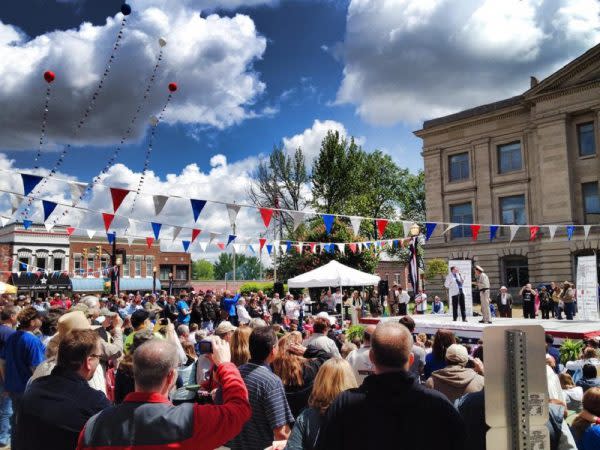 Anchored by the Mayberry Cafe, Danville features a vibrant downtown square with numerous shops and restaurants. The small town is home to the Mayberry in the Midwest festival each year, transforming the downtown square into the setting of the Andy Griffith Show. Visitor favorites include the Bread Basket Cafe & Bakery and Beasley's Orchard.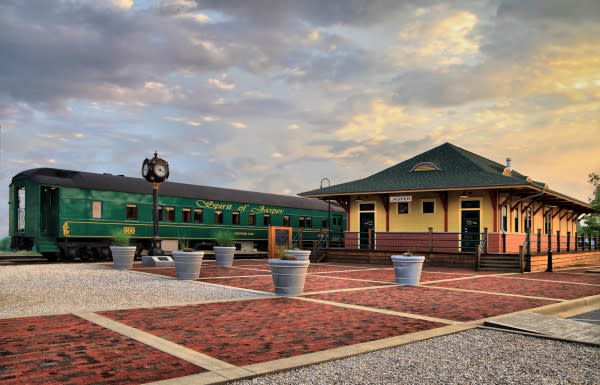 Since the first settlers to Jasper came from the Black Forest area in Germany, there has been a strong admiration for Deutschland. You can get an authentic taste of Germany at the Schnitzelbank Restaurant. And, the Spirit of Jasper excursion train is a must ride!
Just a stone's throw away from Chicago, Whiting is a thriving community with unique attractions. The National Mascot Hall of Fame just opened last year!
Plan your #The20IN20 trip by checking out this map of Indiana small towns!