A drop, a plunge, a twist, and a turn, all followed with a scream. Thrill-seekers do not need to look further than the Hoosier State for an incredible experience. Put these 20 thrill rides in Indiana on your calendar this year for an adrenaline-pumping experience.
This list was part of The 20 IN 20. Even though 2020 is behind us, you still have to see our 400 must-see, must-do Indiana experiences! Find images shared by visitors and the full thrill rides list below!
Thrill Rides in Indiana
New for 2020, Holiday World and Splashin Safari's third water coaster features two ProSlide RocketBLAST®-powered racing slides totaling more than 1,700 feet of track. On Cheetah Chase, riders will experience a water-powered flat launch before racing against their families toward the finish line. The most iconic parts of the ride are arguably the two FlyingSAUCER® elements, which create a faster and tighter ride with more substantial g-forces. Splashin' Safari is set to open July 4! To learn more about Holiday World & Splashin Safari's re-opening, click here.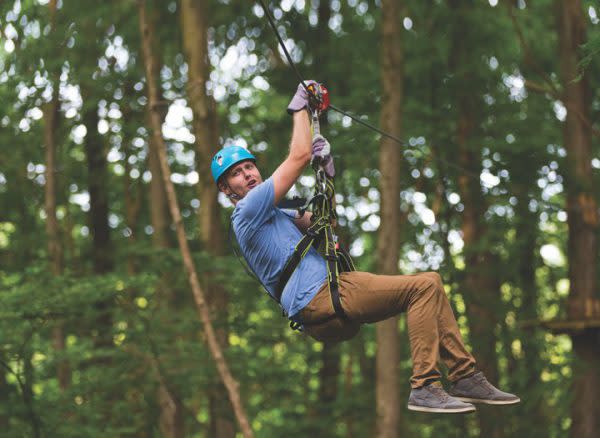 Have you ever wondered what it would be like to soar majestically through the sky like a bald eagle? If so, you're in luck! Indiana is home to many scenic zip lines that provide thrilling experiences for visitors of all age levels. Glide through the "Little Smokies" in Brown County or hover for thousands of feet over Timber Lake. If you aren't quite ready to spread your wings fully quite yet, there's also some more tame indoor ziplines in the Hoosier state. No matter what, the 16 Indiana zip lines will have your legs dangling and heart thumping. To learn more about all of the Indiana zip lines, click here.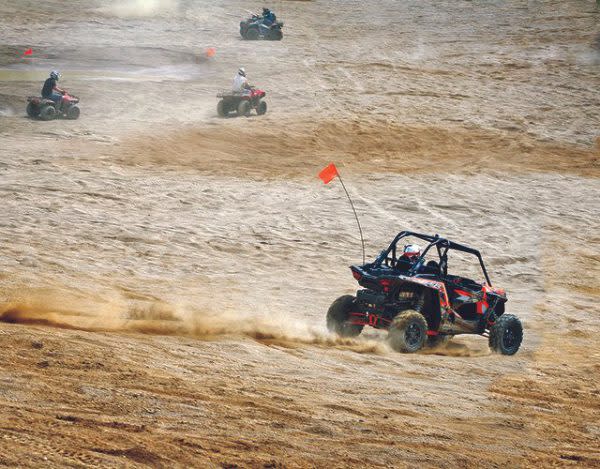 Badlands Off-Road Park is home 800+ acres of multi-directional, diverse trails. Terrains include sand dunes, wooded trails, gravel, mud, and rocks. Bikes and ATVs can test their skills on the full-size MX Track. SUVs, 4x4s, and Side by Sides can take on the challenges of the fun Rock Quarry/SUV Park. Regardless of your skill level, you will find riding treks ideally suited for your abilities.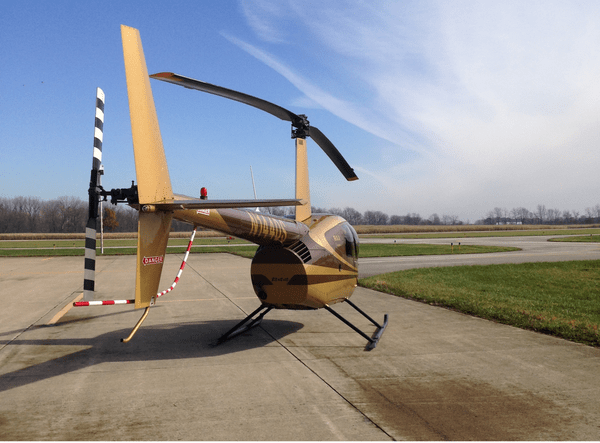 Take an unbelievable flight over downtown Indianapolis on a state of the art helicopter! The breath-taking scenic tour will also soar over the best scenic routes in the surrounding area. Freedom Helicopter rides can accolade up to 3 passengers per flight.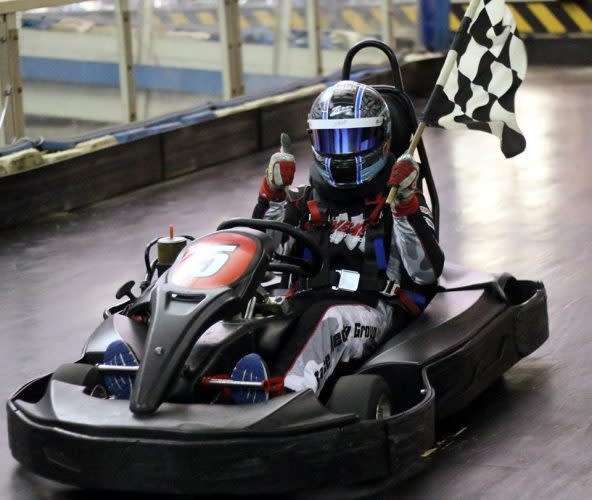 You can't come to the "Racing Capital of the World without a racing thrill yourself. It's fun to zip past strangers, but do you think you can beat your friends and family? Rides at Fastimes Indoor Karting accelerate over 40mph on the 900-foot bi-level race track. The karts are equipped with 9 HP Honda engines.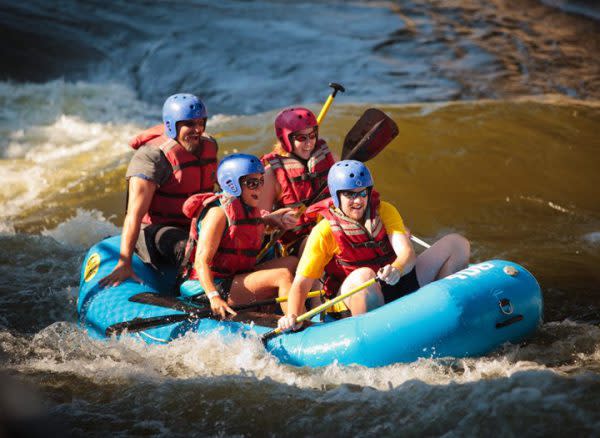 East Race Waterway, located in downtown South Bend, is a one-of-a-kind recreational facility.  As the first artificial whitewater course in North America, its rapids rival those of the Colorado River and can generate waves up to six feet or higher. The course is approximately 2,000 feet long, with a total fall of about 12 feet depending on the flow.  The obstacle placements create whitewater turbulence for novices and professionals alike. Book your whitewater rafting trip here!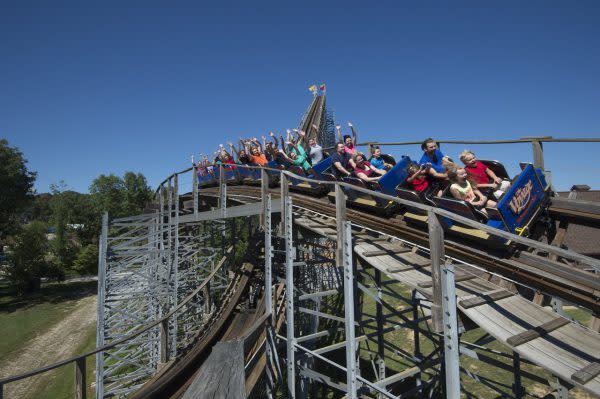 When imagining thrill rides in Indiana, this is what likely comes to mind. The Voyage has been named the top wooden coaster in the United States by several publications over the past 15 years of operations.  This relentless coaster takes the traditional layout to the edge of insanity, with one of the steepest drops of any wood coaster around. Riders will experience weightlessness for 24.3 seconds, making it an air-time machine. Among the 1.2 miles of track, three sections of extreme 90-degree banking have passengers holding on to the edge of their seats. Not to mention The Voyage holds the record for the most underground tunnels in the world.

Have you ever wanted to experience the speeds and g-forces of an IndyCar? Get in and sit behind a professional race car driver as you encounter the thrills found only on the Indianapolis Motor Speedway track! The Indy Racing Experience has a fleet of two-seat, ride-along IndyCars, with purpose-built Dallara chassis. Each participant must be 18 years or older. Book your once-in-a-lifetime Indy Racing Experience here.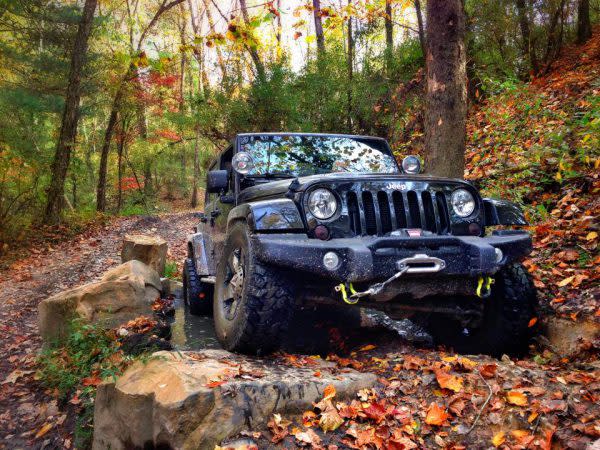 Interlake spans approximately 3,550 acres with nearly 100 miles of multi-use recreational facility focusing on off-road vehicles.  The three areas of mining and reclamation create a variety of trail experiences for ORV enthusiasts. All vehicle types are welcome, including jeeps, trucks, dirt bikes, ATVs, UTVs, and more.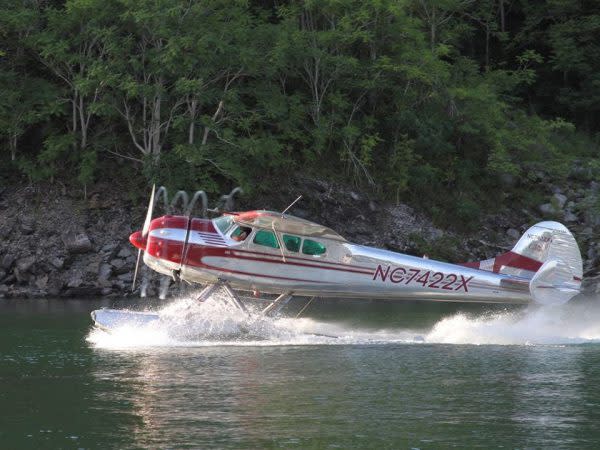 Ascend to the sky from a water takeoff! Mac's Seaplane offers scenic Ohio River seaplane rides with a tour of the local area. The short ride lasts about 15 minutes, while the more extended tour lasts 40 minutes. Trips are made by appointment, so call 515-509-7027 for more information.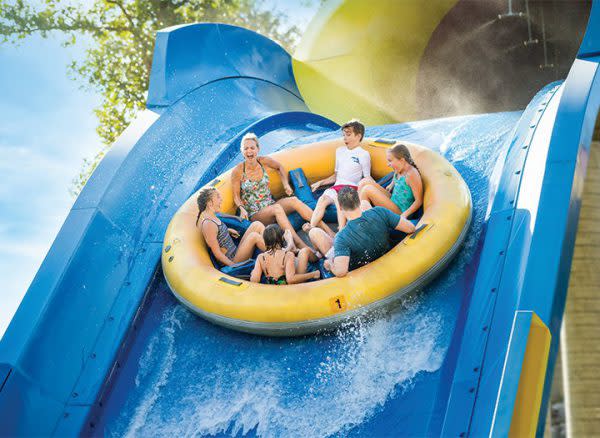 Splashin' Safari is set to open July 4! Thus, it's about time for an epic ride on the world's longest water coaster, Mammoth! Six passenger boats are conveyed up the water coaster's first lift hill and taken down many air-time filled drops. LIMS (Linear Induction Motors) fly the boats back up hill after hill. You may be facing forward sideways or backward, but the ride is a blast in every position. Read more about Holiday World & Splashin Safari's re-opening here.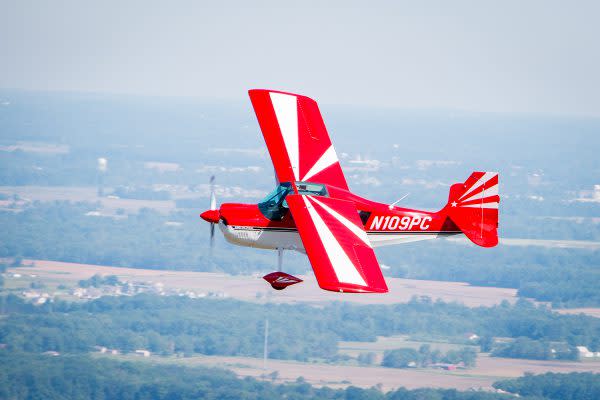 This is guaranteed to be a life-changing experience. The Super Decathlon Aviation Ride is just like what it sounds like with 30 minutes of loops, rolls, spins, and inverted flight high above the Fort Wayne landscape. The ride can be tailored to your wishes, whether you prefer a tame or aggressive flight. Some of the maneuvers included on the Super Decathlon Aviation Ride include a 4 Point Hesitation Roll, Immelmann, Hammerhead, and Knife Edge. Do you think you can handle it?