If getting up close and personal with adorable animals is something you've always dreamed of, I have the ideal place for you: Wilstem Wildlife Park. Not only does it offer a drive-thru safari, but its animal encounters are worth every penny. Here are three of my favorites to help you plan your next visit. 
Disclosure: I, along with countless others, want only the best for all animals. Having written that, I've had the pleasure of visiting Wilstem Wildlife Park in person and have seen how well the animals are cared for and treated. If there was anything untoward at all, there is no way I'd put my stamp of approval on it. Okay, on with the show!
Wilstem Wildlife Park in Paoli, Indiana, has a special place in my heart. It's here that I got eye-to-eye with elephants, watched otters and their immeasurable energy, and fed a giraffe. These experiences are once in a lifetime, and I'm so happy I was able to share them with my daughter during our visit. 
In addition to the animal encounters, Wilstem offers a Drive-Thru Safari, horseback riding, and ziplining. If that wasn't enough immersion for you, rental cabins are available so you have the opportunity to stay in the heart of the fun. Additionally, each animal encounter comes with complimentary admission to the Roos and Crew Barn with more animals, including a sloth, iguanas, kangaroos, and birds. 
While I wish the otter encounter would last all day (Honestly, I'll volunteer as tribute to sit in the room with them for hours.), it's a 30-minute experience showing their curiosity and intelligence. During the encounter, guests have the opportunity to feed the otters, play with them by holding toys, and even touch them. 
During my encounter last year, the otters were babies, and I almost cried at their adorableness. I even had one fall asleep in my hand. It truly is an experience I'll never forget, and if I had to pick only one encounter, it would be this one. It's worth noting that children between the ages of 5-9 may experience the encounter but through observation only. 
Elephants are some of my favorite animals on Earth, but never did I think I'd ever get to see them up close. Happily, Wilstem's Elephant Safari allowed me to do just that. Via an open-air truck, we headed to a massive, grassy area, hopped off, and fed two elephants during our 30-minute experience. I have photos that I'll cherish for a lifetime, so don't forget your phone and camera. 
In addition to the safari experience, the park also offers a "Rise and Shine" package where you can assist with bathing the beauties and a private encounter for a more intimate experience.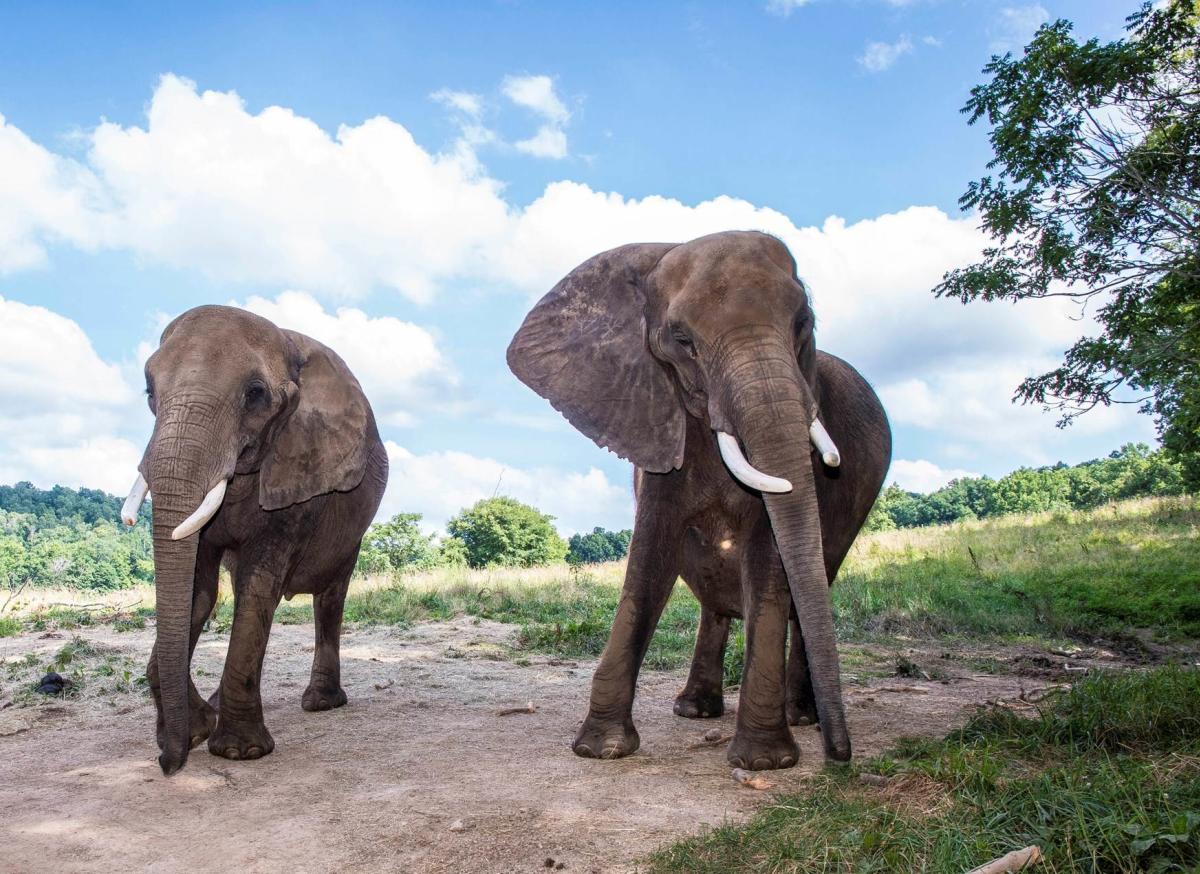 There are two types of giraffe encounters at Wilstem: private and educational. While both are worthy of seeing, having the opportunity for your group of up to eight guests to learn, feed, and take photos with two giraffes is both unique and memorable. The hour-long session gives you time to ask questions, gain insight into their personalities, and really delve into what it's like to care for them. 
If you'd rather have more folks join in on the fun with you, there is also an educational encounter lasting an hour. You'll get to see them at ground level and one story above, have your photo taken, feed them, and learn and ask questions.