If I were to make a list of my top 10 favorite restaurants from around the state, one that would definitely be near the top is 8Eleven Bistro. The restaurant is the culinary anchor of the historic Union Club Hotel at Purdue University in West Lafayette, which re-opened in 2020 after a lengthy $35 million renovation. The hotel first opened in 1929 as an addition to the Purdue Memorial Union. Additions were made over the years and the last large-scale renovation took place in the 1980s. 8Eleven celebrates the trailblazing tradition of two of NASA's most daring aerospace programs, Gemini 8 and Apollo 11, as well as the missions' command pilot, Purdue alum Neil Armstrong.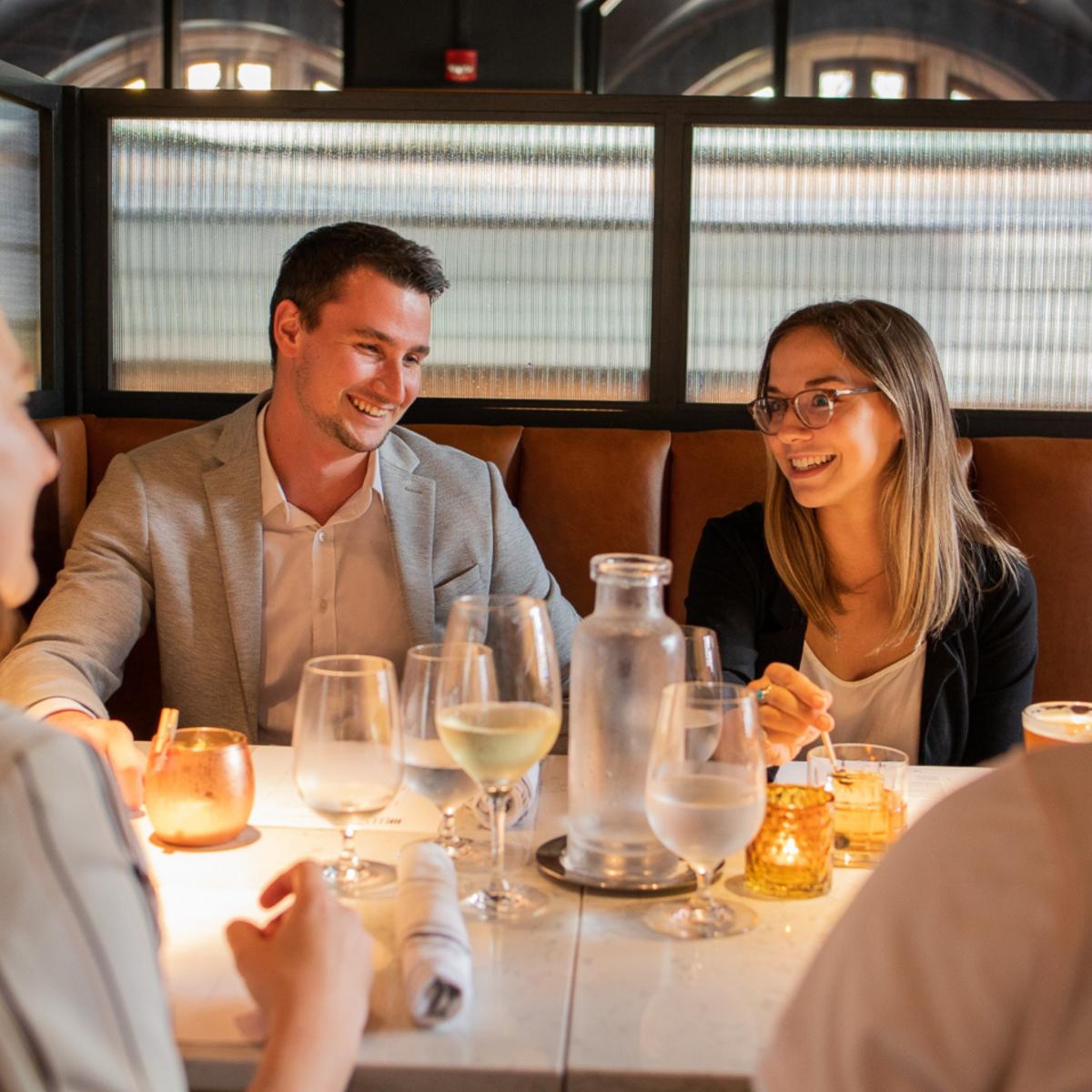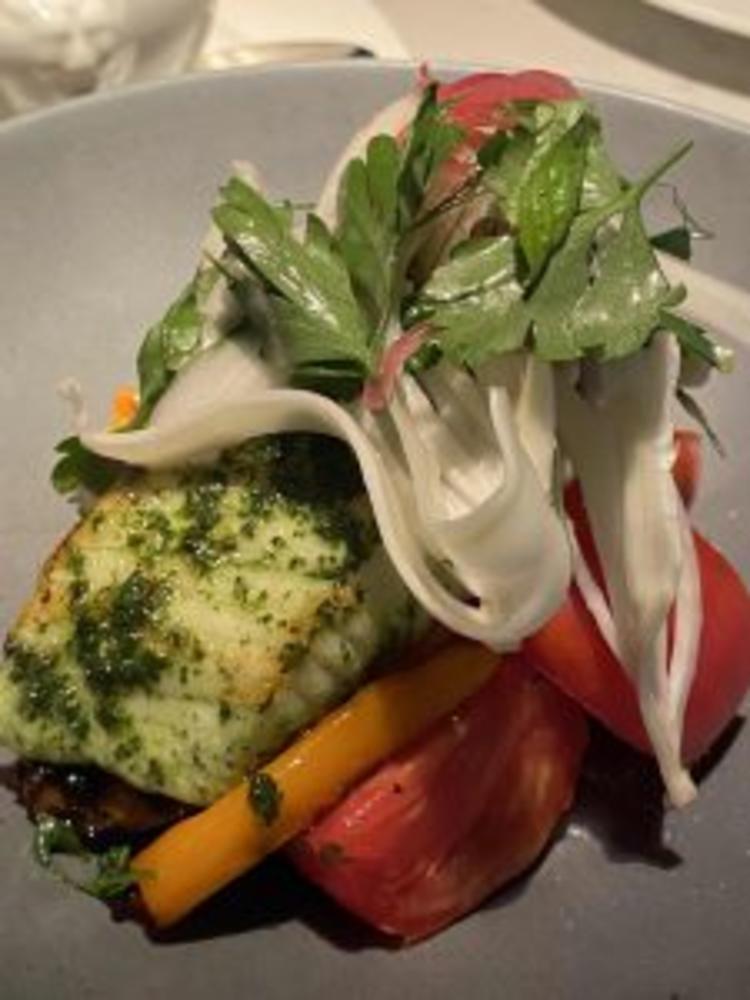 The hotel is managed by White Lodging, one of the largest hotel development and management companies in the country with over 80 premium-brand hotels. Purdue alum Bruce White founded white Lodging and the company is based in Northwest Indiana.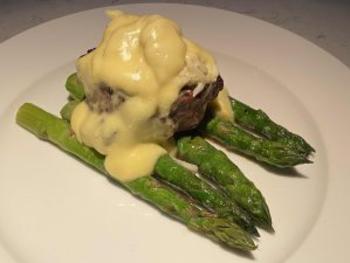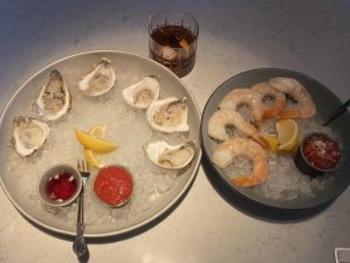 The menu includes a number of classics and some updated, elevated takes on favorites, all in super high-quality form. Among the starters are crab croquettes, burrata, duck rillette, and roasted bone marrow. We tried the oysters and gulf shrimp cocktail, which were both superb. There were also nice cocktail options and we tried a mule and an old-fashioned and were impressed with both.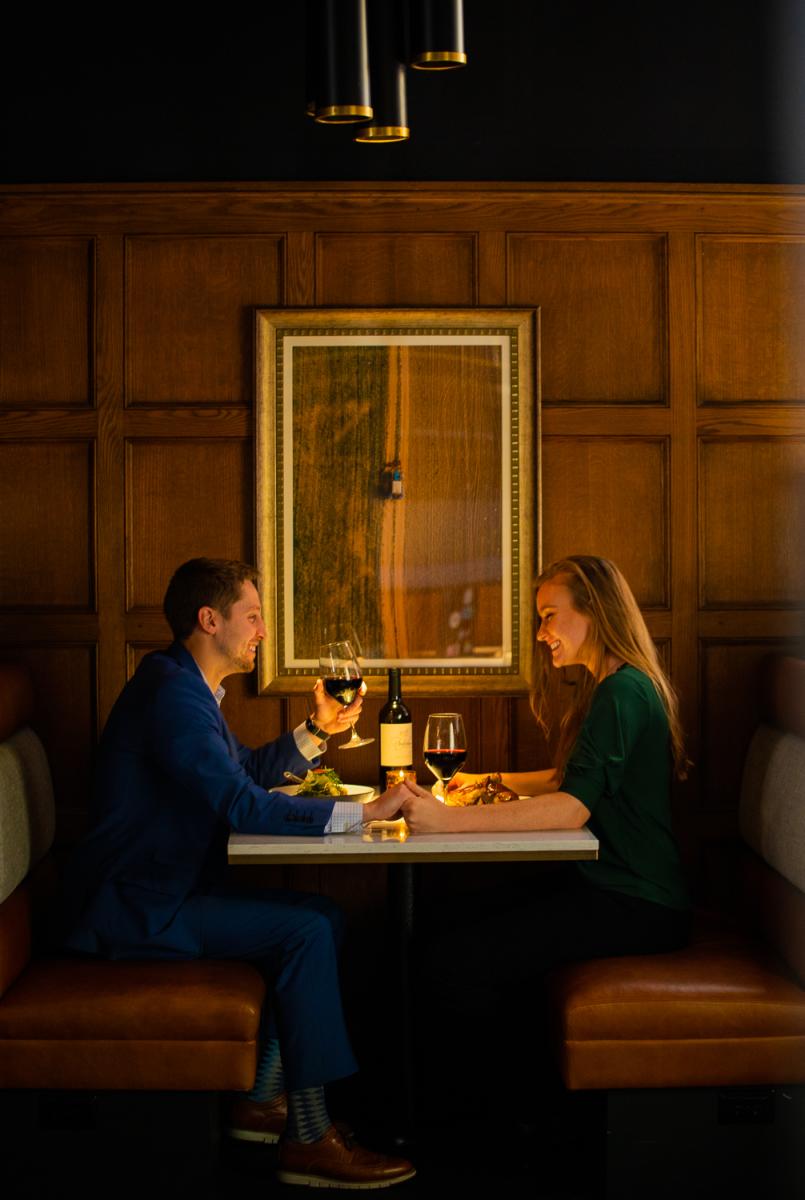 I'm a big salad lover and there were such good options: a golden beet and apple salad, a grilled tuna salad, a frisée salad, and more. Entrees were varied, ranging from more casual options like a Prime Rib French Dip and Brush Creek Ranch Wagyu Cheeseburger to pasta like Truffled Spaghetti and Wild Mushroom Bolognese to top-quality seafood and steaks.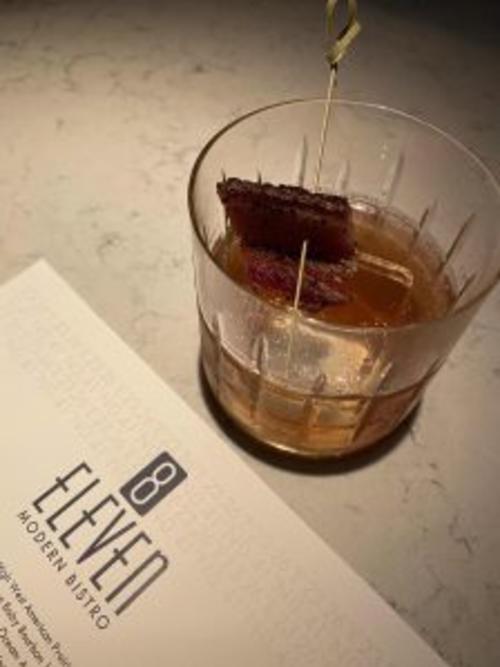 We tried the halibut, which was cooked to perfection and flanked with heirloom tomatoes, fennel, and sweet peppers, and one of the specials - Filet Oscar,  prepared to a medium temperature and topped with generous amounts of lump crab with hollandaise over asparagus. We finished off with dessert prepared by their in-house pastry chef – profiteroles and Mille Feuille.
A restaurant is obviously a lovely place for parents to celebrate while visiting their students and for locals to dine on a special occasion, but even if you have a bit of a trek to get there, it is well worth the trip. For more information, visit 8elevenbistro.com.