Indiana is home to a staggering number of great museums and cultural attractions, but the admission costs for a whole family can add up in a hurry. To make access to these beloved Hoosier institutions more affordable for families who might not otherwise be able to visit, museums and educational facilities across the state have teamed up to offer Access Pass presented by Geico.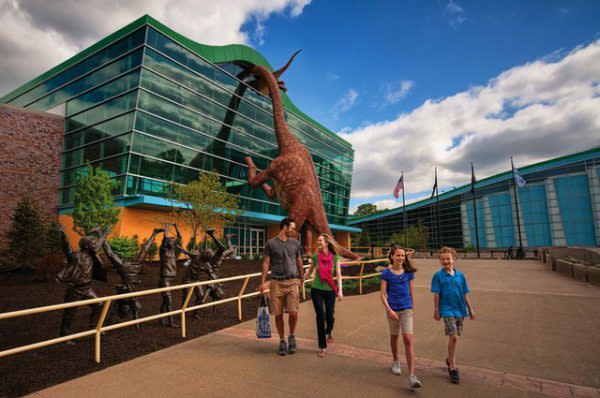 "Museums create lifelong learners and make a difference in children's lives, from increasing high school graduation rates to future earning potential," said Cathy Ferree, president and CEO of the Indiana State Museum and Historic Sites. "We want as many people as possible to visit and develop that curiosity and love for learning that is vital to lifelong success and fulfillment."
After meeting Access Pass requirements, families can visit any of a dozen Indiana attractions for just $2 per family member per visit. Admissions cover up to two adults and dependent youth who live in the household.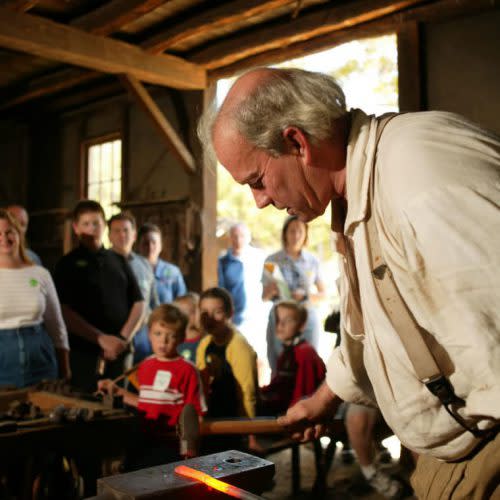 The list of participating Access Pass facilities includes Conner Prairie, the Eiteljorg Museum, the Indiana Historical Society, the Indiana Repertory Theatre, the Indiana State Museum and Historic Sites, the Indianapolis Motor Speedway Museum, NCAA Hall of Champions, Newfields, Rhythm! Discovery Center, the Terre Haute Children's Museum, The Children's Museum of Indianapolis and Bloomington's WonderLab.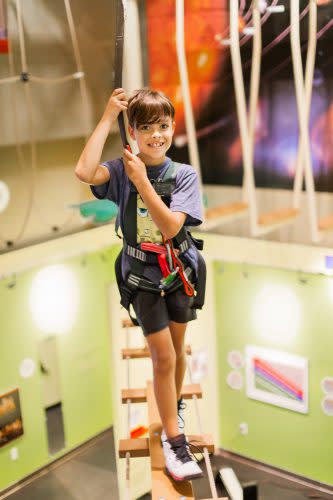 To qualify for an Access Pass, families must present a valid Indiana state-issued photo ID card (driver's license or state identification) and a Hoosier Healthwise or Hoosier Works enrollment recertification letter issued by the Indiana Family and Social Services Administration. The letter must be addressed to the primary adult cardholder in order to verify program enrollment for the current year.
Enrollment can be completed online at childrensmuseum.org/access-pass or at any of the participating museums or attractions except for the Indiana Repertory Theatre and Indianapolis Motor Speedway Museum. Families can also verify their benefits at the Indiana Family Social Services Administration Benefits Portal at www.ifcem.com (click on "Check Status/Print Proof of Your Eligibility").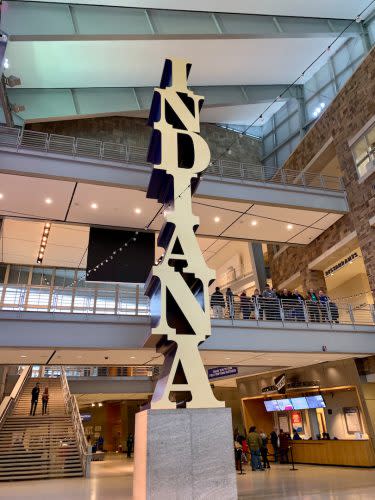 Upon approval of the application, cardholders simply present their Access Pass with an Indiana state-issued photo ID for admission to any of the participating locations.
In 2019, Access Pass allowed more than 6,500 enrolled families to visit Indiana attractions more than 58,000 times.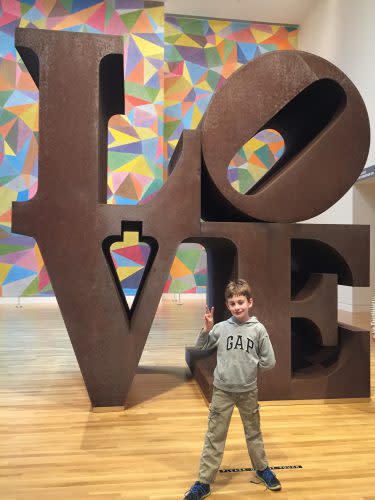 "Newfields is committed to creating an institution that reflects the diversity of our region and nation. We are especially mindful of those in our community impacted by inequality and thus proud to participate in the Access Pass program that enables disadvantaged members of our city to experience Indianapolis' tremendous cultural institutions," said Dr. Charles L. Venable, The Melvin and Bren Simon director and CEO. "Destinations like Newfields and the other 12 participating organizations enrich lives and improve health, so we are grateful that more families and community members can visit through this great program."
For more information about Access Pass, childrensmuseum.org/access-pass.