I've covered the outdoor beauty around the Dunes as well as the kid friendly activities, but I need a moment to highlight a few places for the grown ups.
First, Inn at Aberdeen.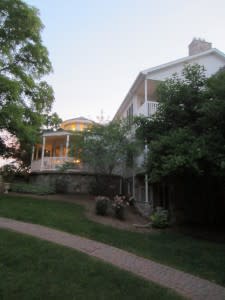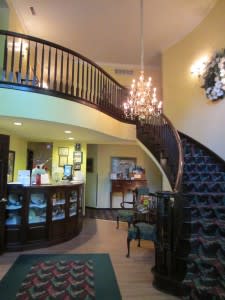 I wasn't familiar with the property but was pleasantly surprised when we arrived. The grounds are beautiful (especially in the evening) ...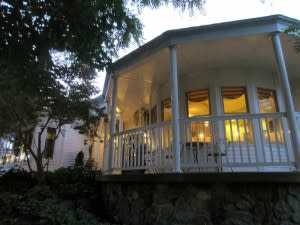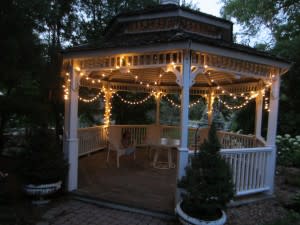 And the rooms are spacious and lovely ...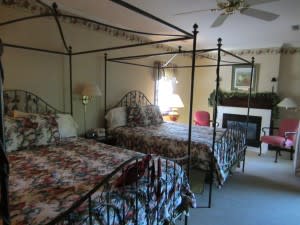 We had an enjoyable stay with a great evening snack and a full breakfast in the morning. If you are looking for a quaint getaway near the city, then Inn at Aberdeen is a great pick.
If you pair that with Valley - a farm to fork kitchen and bar - you won't be disappointed. The entire foundation of what Valley believes is that the best food you can eat is the food that is closest to you. Not only is the closest food fresher and more nutritional, but it also supports your local community. I'd say that is a win.
I was with a few friends that night and each dish we ordered turned out perfect.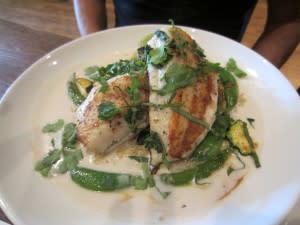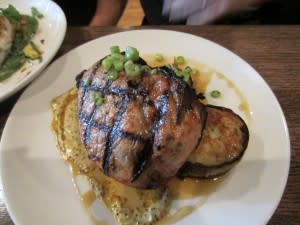 I went for the tacos and oh boy ... had my fill and then some.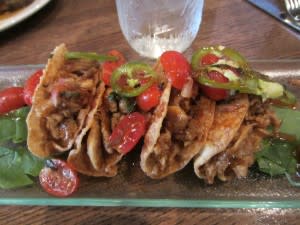 They even had a kids menu which was perfect (since I had my 5-year-old side kick with me).
Not only was the food great, but the interior resonated with me immediately. Not too large, but certainly felt homey.
Since the menu changes seasonally and they always have specials, I'm going to be sure to visit the Valley on my next visit.
For more information on the above or for events and attractions in the area, be sure to visit Indiana Dunes Tourism. Many thanks for their help in planning a great getaway to Northern Indiana!