Discover antique shops in a brand new way! Everything old is new again and just waiting to be (re)discovered along U.S. 40. Running from Knightstown to Richmond along the historic Old National Road, "Antique Alley" is home to more than 800 antique shop vendors and dealers hocking their vintage wares and is one of Indiana's most diverse antique destinations.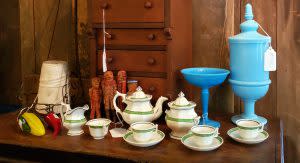 Known for the high quality of its pieces, good prices, and vast inventory, Wayne County holds the highest concentration of treasures of vintage goods, with Cambridge City serving as the alley's hub. If you don't know, Cambridge City is situated on the historic National Road and the Lincoln funeral train procession passed through on its way from Washington, DC to Springfield, Illinois in the early hours of April 30, 1865. Here, pickers and shoppers can explore 11 different antic shops and malls within an easily walkable 3-block stretch of Main Street. Can't get enough? Make a reservation to overnight at the Inn at High Hats or Lofts on Main right in the heart of all the action.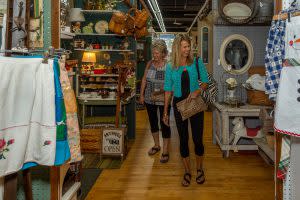 You never know what you might discover at the 20-year-old, 90-vendor National Road Antique Mall, while newest-kid-on-the-block High Hats Antique Mall has a vast array of treasures from pioneer primitives, fun collectibles, and unique finds.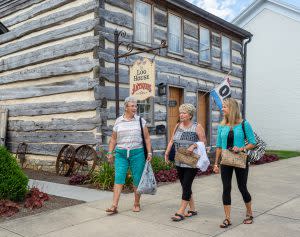 Log House Antique shop makes its charming home in an authentic 1830s log cabin, and Europa Antiques is the place to find gorgeous European items from the 1700s up through Mid-Century Modern-era pieces.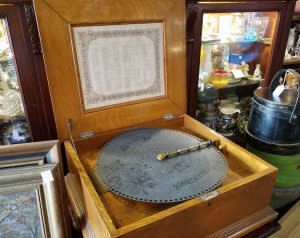 A Centerville mainstay for more than half a century, mother/son-owned Wheeler's Antiques focuses on glassware, toys, signage, furniture, and architectural salvage.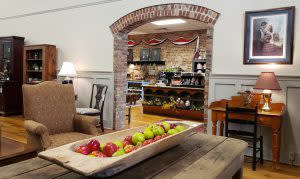 Plan to spend the better part of the day leisurely browsing with a mid-day stop for lunch at Lumpy's Café, the No. 9 Grill, King's Café and Bakery, or 5 Arch Brewing Company.
For more information on Antique shops, go to visitrichmond.org.