The Old Jail Inn on the downtown square in Rockville is probably the only place in Indiana where you can stay overnight in a prison cell because you want to, not because you have to.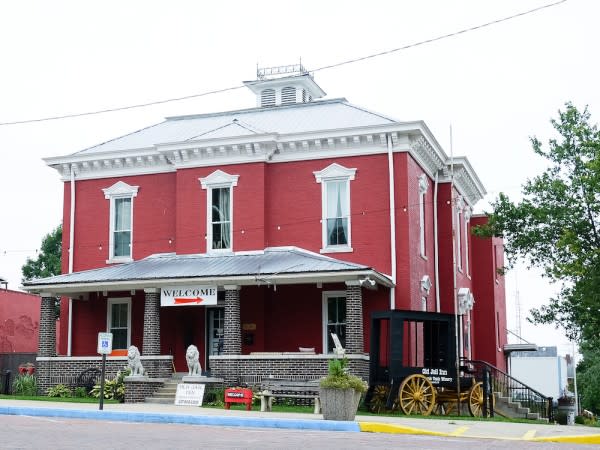 This bed and breakfast with nine rooms used to be the real Parke County jail from 1879 to 1998. The jail closed, but its spirit lives on.
Five cells were turned into guest rooms with barred doors in tact. They share a bare-bones prison bathroom. These rooms, all named for notorious criminals like Jesse James, are great for groups – say, a bachelorette party or family weekend.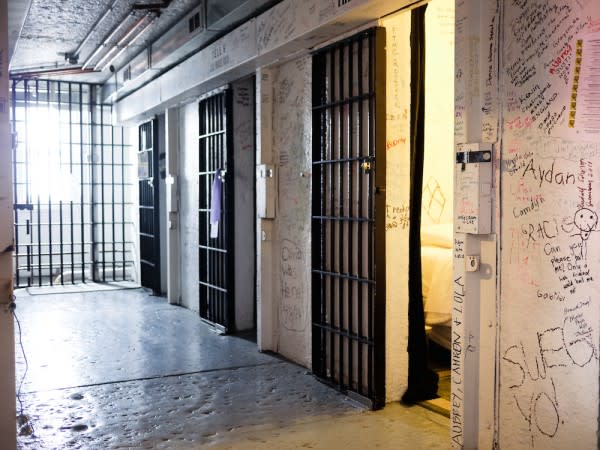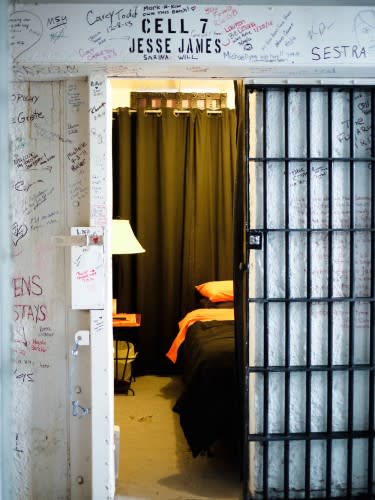 See all that writing on the walls?  "My halls are the guest book," says Old Jail owner Debra Ackerman. The messages come from guests from 20+ countries.
If a jail cell isn't your thing, try one of the inn's suites with more privacy and comforts of home — but they've still got barred doors.
Sure, the theme is quirky and fun, but Debra says she takes some things — like linens — seriously. "I just knew I had to have good beds, good sheets, good towels and hot water," she says.
(Definitely not the hospitality that John Dillinger got when he was temporarily held at the jail after a botched robbery in the '30s.)
Really want to play the part? Help yourself to some prison stripes hanging on the coatrack in the hall. Taking a selfie is a must.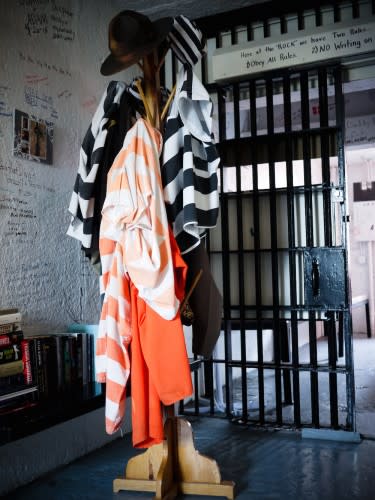 Debra, the inn's warm and energetic owner, collects memorabilia, newspaper clippings and photos to decorate guest rooms. People send her stuff all the time. (By the way, Debra lives on the top floor of the jail, in what was once juvenile hall, a padded cell and sheriff's office.)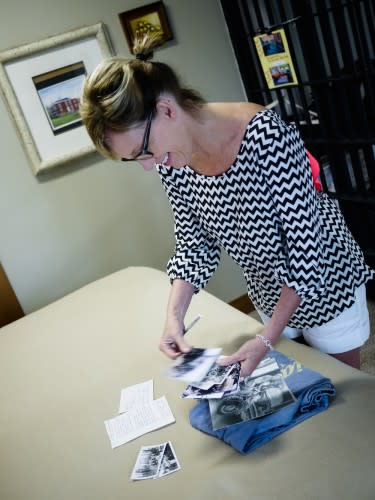 One of the cells is Harley Davidson-themed, a nod to the rush of motorcycle tourism that Rockville sees in the summer.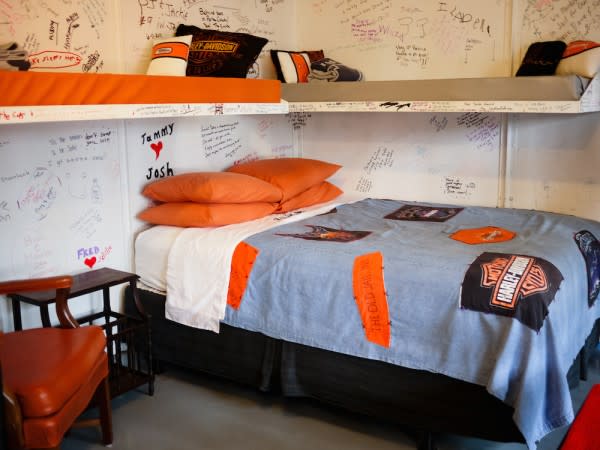 Debra has the original keys to the jail, and many of the jail's features, like the controls for lock-down, are still on display.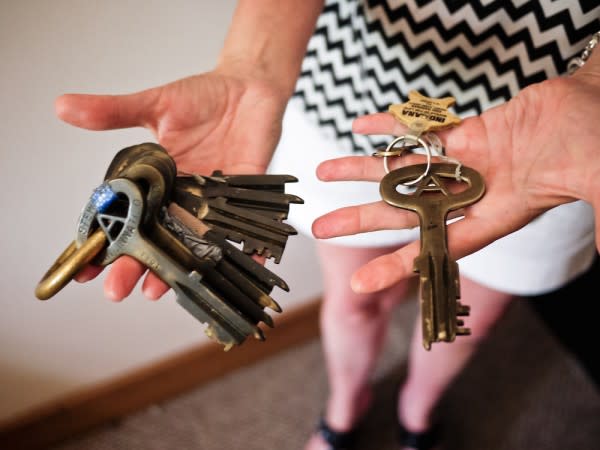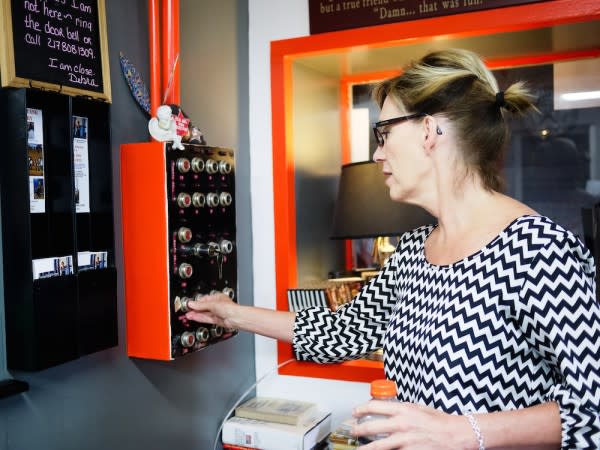 And in the basement of the Old Jail Inn: a wine bar called ... Drunk Tank.
The basement is also where you'll find the jail's real drunk tank, a concrete-walled room with a pair of steel grid doors that Debra says started this whole inn thing. In 2010 — more than a decade after the jail closed for good — Debra offered to purchase just the doors for a personal project. As she tells it, when she settled up, she was handed the keys and deed to the whole place.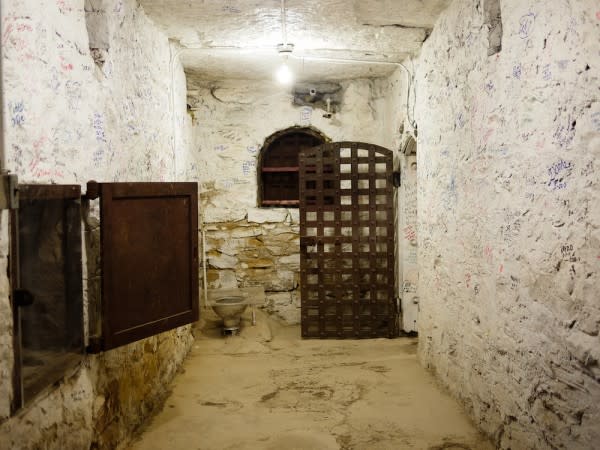 Debra, whose background is in marketing and branding, tried to unload the property, but eventually got the idea to turn it into a bed and breakfast, and keep the jail theme. Around the same time, she opened The Jailhouse Cafe, a coffee house and restaurant, next to the inn. Debra sold the cafe but it's still open and she sends her guests that way.