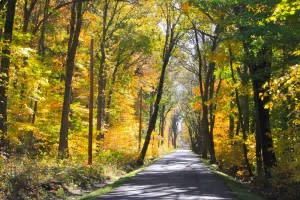 Fall is a wonderful time to visit the Indiana Dunes.
After a summer of splashing in Lake Michigan and hiking the many different trails at the Indiana Dunes, I'm ready for what's next. That's because what's next is just as good!
Indiana Dunes Country is beautiful in the fall, with the trees bursting with shades of red, yellow and orange. If you're like me, there's nothing better than a fall drive, a fall hike in the woods or a walk along the lake.
Autumn is my favorite time to be outside because the weather is mild, the crowds have thinned and the scenery is magnificent. The fall colors peak in mid-October, but are great in the weeks before and after.
There are two fall drives to enjoy in Indiana Dunes Country, including the Dunes Shoreline Loop which takes drivers through tree-lined roads and along Lake Michigan.
The best part is that there are unique, local places to stay if you're looking for a getaway.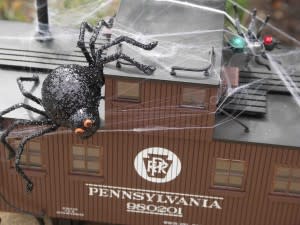 The Haunted Railroad is neat to see at Taltree Arboretum & Gardens.
There are several fall events in the area, including The Haunted Railroad & Fall Festival, which is all month long during October at Taltree Arboretum in Valparaiso (don't forget to check out the massive Model Railway Garden and arboretum walking trails), and "Howl"oween at Indiana Dunes State Park (see the October events on their website for details). One of the best haunted houses around is Amhurst Asylum in Valparaiso.
This is also a great time of year to stop into Anderson's Winery for some wine tasting. 
There are so many great, local places to eat. I've most recently eaten at the farm-to-fork Valley Kitchen & Bar, with its ever-changing menu, and the Mediterranean-inspired Meditrina Market Cafe.
We are fortunate to have places like Indiana Dunes Country which are easily accessible for residents of Indiana and much of the Midwest, yet seem like a world away.