In 1880, Frank C. and Edmund B. Ball, two of the five Ball brothers, borrowed $200 from their uncle to buy the Wooden Jacket Can Company, a small manufacturing business in Buffalo, NY. 
The Ball brothers' company made tin cans encased in wooden jackets to hold kerosene, paints, or varnishes. The contents tended to corrode the tin cans. So, they began experimenting with the use of a glass jar. 

With the experiment a success, the Ball Brothers decided to open their own glass jar manufacturing factory. They built a new two-story factory to use as a stamping works, along with a one-story glasswork in East Buffalo, NY.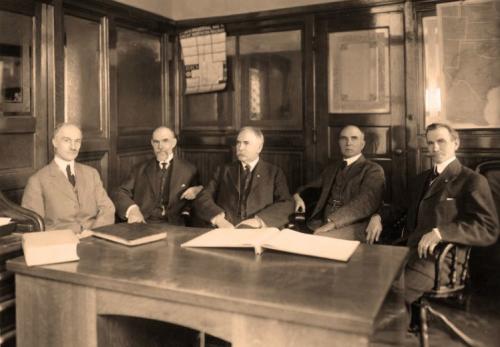 The Ball brothers moved the company from Buffalo, New York, to Muncie, Indiana, in 1887 to take advantage of abundant natural gas reserves and expand production. By 1900, The Ball Brothers Glass Manufacturing Company was the largest fruit jar plant in the world, with a daily capacity of 240,000 jars, all machine-made. Anticipating growth and diversification, the company simplified its name from Ball Brothers Glass Manufacturing Company to Ball Brothers Company. 

Ball then formed the Ball Brothers Research Corporation. Known today as Ball Aerospace & Technologies Corp. The company produces space systems engineering products, telecommunications technology, electro-optics, and cryogenics materials for government and commercial customers. 

In 1969, Ball entered the beverage can business, acquiring Jeffco Manufacturing Co. in Golden, Colorado, to form its metal beverage container operations. 
Ball exited the glass jar business, for which it is widely known, in 1996. Ball sells its remaining interest in Ball-Foster Glass Company to Group Saint Gobain. It had entered a joint venture with the company a year earlier. 

In 1998 the Ball Corporation moved its corporate headquarters from Muncie to Broomfield, Colorado, where it oversees global operations as a manufacturer of metal food and beverage containers, as well as a manufacturer of equipment and supplier of services to the aerospace industry. 

Today, the Ball Corporation has become the world's largest producer of aluminum beverage cans.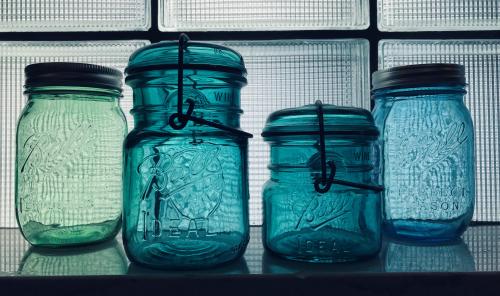 Due to the financial success of the Ball Corporation, the Ball brothers amassed considerable personal wealth and became influential men in Muncie's political and civic affairs. The Ball brothers made a number of philanthropic contributions to support the needs of the community and foster the city's growth. The Ball Brothers Foundation, established in 1926, further expanded the impact of their philanthropic efforts. 

Over the years, the Ball brothers made financial contributions to establish or strengthen an abundance of institutions: the local branches of the YMCA and the YWCA, the Masonic Temple auditorium, the Art Museum at Ball State, Ball Memorial Hospital, Ball State University, and Minnetrista, Muncie's cultural center, and assisted other groups. 

This is why in Muncie "We're Having a Ball."