I had the privilege to travel to Evansville a few weeks ago and experience all the wonderful outdoor adventures they have to offer.
One of my favorite stops was Wesselman Woods Nature Preserve. I was not familiar with Wessleman at all before my visit and am so thankful for the opportunity to go there. Part of their mission is to create experiences which connect people with nature. Well, with the largest urban forest of its kind in the US, it is easily accomplishing that!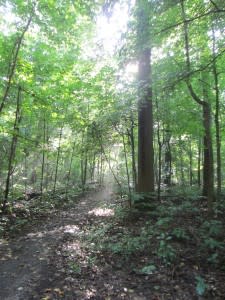 There are over six miles of trails at Wesselman Woods that allow you to get up close with nature. We were even able to get our picture next to an award winning tulip tree!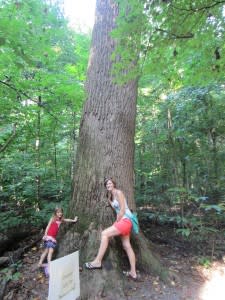 We also visited the nature center where there is a bird watching area and (if you are lucky) you might even get to hold a snake!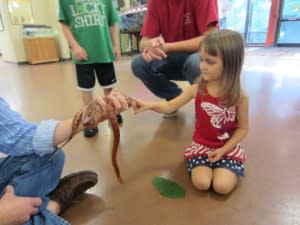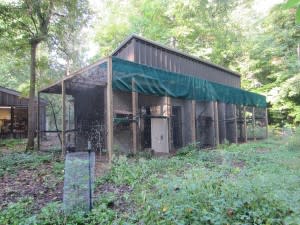 And be on the lookout for what's new at Wessleman Woods. Big plans are in the works for a new entrance, updated nature center and new additions outside as well. You don't want to miss an opportunity to engage with your kids about nature and this is the perfect place to do just that.
Next stop ... Mesker Park Zoo. While rain is not usually the ideal weather for a zoo trip, it worked to our advantage. The animals were a bit more active and the crowds were much smaller!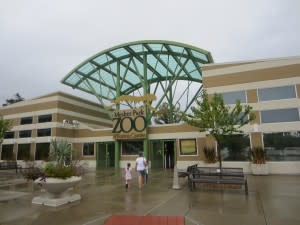 We got to hand feed a giraffe (warning - they have freakishly long tongues!) ...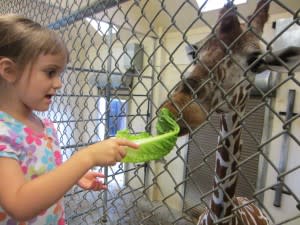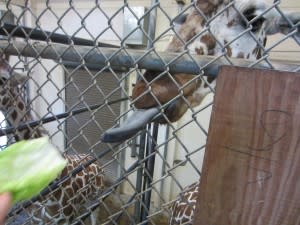 See their new red panda!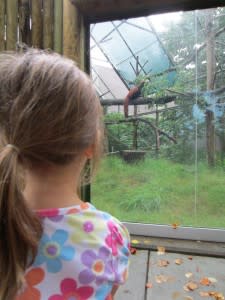 And visit my favorite exhibit - Amazonia! Think of a rain forest - indoors.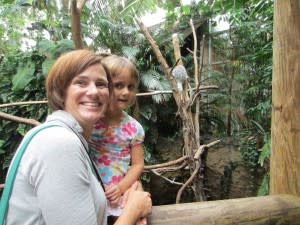 Inside Maggie got to feed a porcupine and we got to see the beautiful jaguar!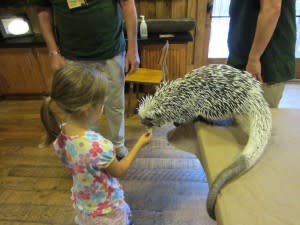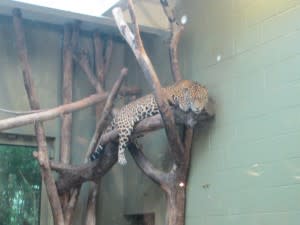 All in all a great morning (despite the weather) and can't wait to visit again.
Another outdoor spot in Evansville worth a stop is Angel Mounds. Believed to have been inhabited as early as 1000 AD, this fortified town served as the social, political and religious center for a much larger area of villages that ran along the Ohio River. The land, now owned by the state, seeks to educate visitors about the history of what once was.
The grounds are beautiful and you can see several of the mounds that would have been used for various purposes back in the day.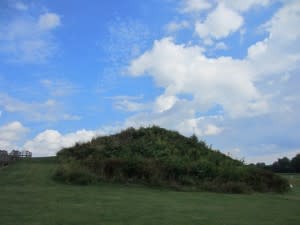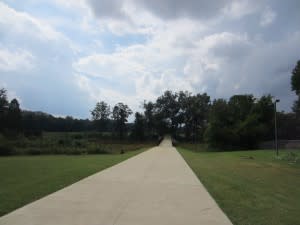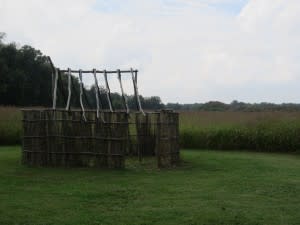 Educational programs are available and (if you are there this month) be sure to visit their corn maze made in the shape of an ancient spider. Oh and stop in at the interpretive center to learn more about the people that once inhabited the land.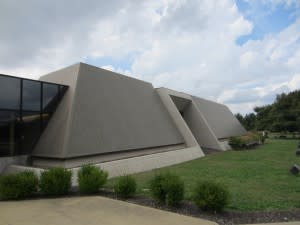 There are more outdoor activities (architecture, LST, golf courses) available in Evansville. To learn about them and plan your trip to the above, make sure to check out Visit Evansville. They have a wealth of information that will help plan your trip. And many thanks to them for assisting me! I hope to make it back soon.