From time to time, we ask our readers to help up choose which destinations are the Best of Indiana. In 2018, we held voting for Indiana's most Instagram-friendly places in the state. With 50 destinations to choose from, our readers submitted over 38,000 votes and narrowed the list down to a top 10! From state parks to museums, from college campuses to lighthouses, from historic sites to beautiful resorts, our voters had a lot of beautiful spots to choose from. See which 10 made the grade below!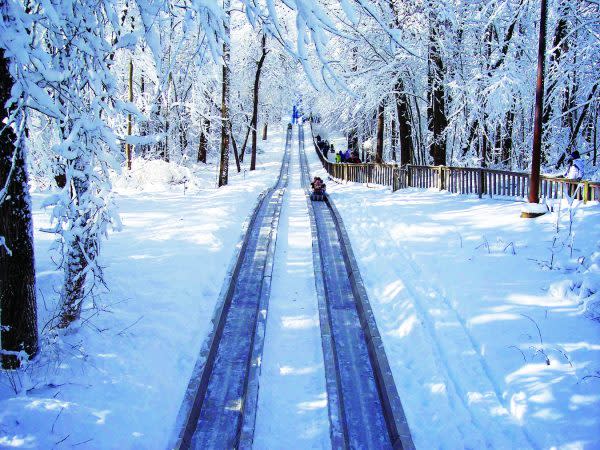 Pokagon State Park
Situated on the beautiful Lake James in Northeast Indiana, Pokagon State Park is Instagrammable year-round, including its famous 1/4-mile toboggan run!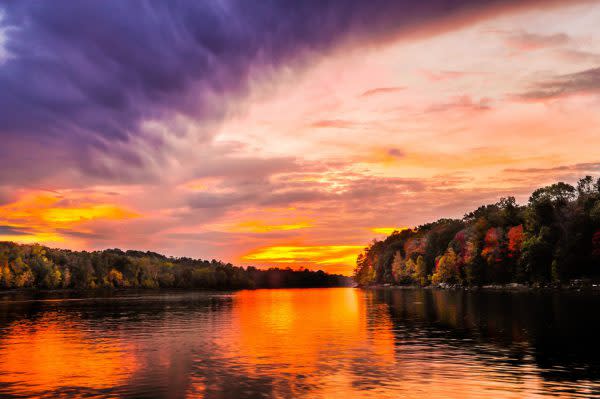 Patoka Lake
A wondrous place for swimming, boating, hiking, fishing and more, Patoka Lake is a jewel in Southern Indiana. Patoka Lake is the perfect place to create your next Instagrammable moment.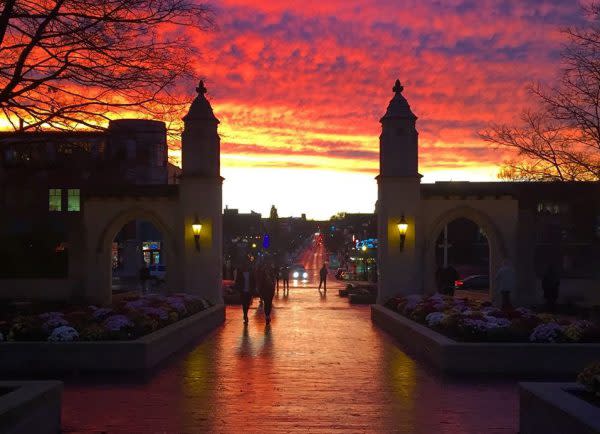 Indiana University, Bloomington
Annually named among the most beautiful campuses in the world, Indiana University boasts exciting athletic events, world-class museums, and more. You don't have to be a student to explore this gorgeous campus and spill into downtown Bloomington for a photogenic day or evening.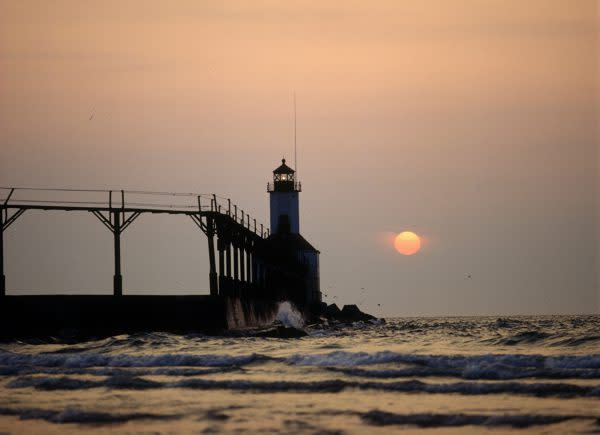 Michigan City Lighthouse
Indiana's only functioning lighthouse, Michigan City's East Light in Washington Park is absolutely beautiful. Take a stroll down the pier to get an up-close look, or enjoy a day at the beach with the lighthouse as the perfect backdrop. You'll find an entire day of Instagram-worthy memories.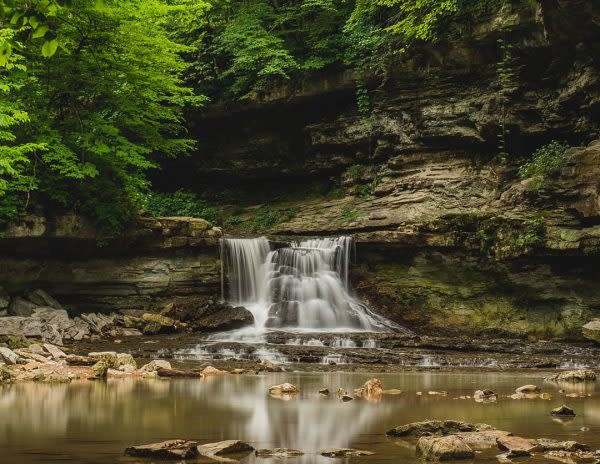 McCormick's Creek State Park
Indiana's first state park is home to one of Indiana's best waterfalls, incredible hiking, camping, fishing and much more! A trip to McCormick's Creek State Park is guaranteed to generate gorgeous photos, but also memories that will last a lifetime.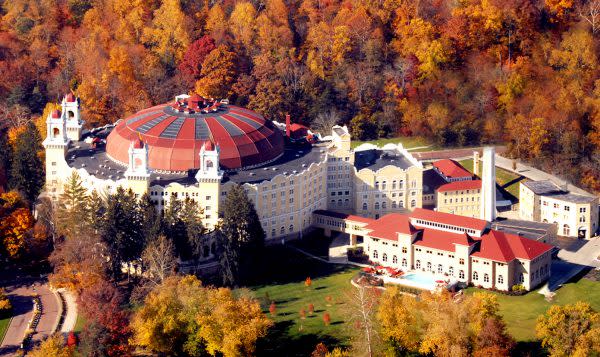 West Baden Springs Hotel at French Lick Resort
Named by Historic Hotels of America as America's Best Historic Hotel in 2017, West Baden Springs Hotel (pictured) combines with the nearby French Lick Springs Hotel to make up the gorgeous French Lick Resort. No matter what you choose to do here, you'll leave with incredible posts on your Instagram feed and even better memories.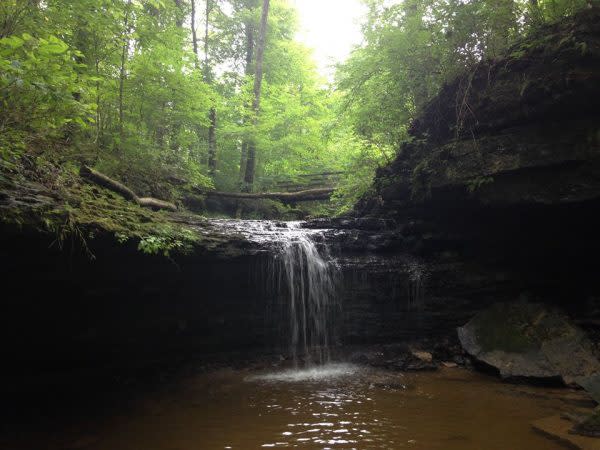 Clifty Falls State Park
Home to three of Indiana's top 10 waterfalls and an absolutely picturesque view of the Ohio River, Clifty Falls State Park was always a shoe-in to make this top 10 list. Located in the historic town of Madison, Clifty Falls will not only provide you with breathtaking photos but also a natural recharge of your batteries.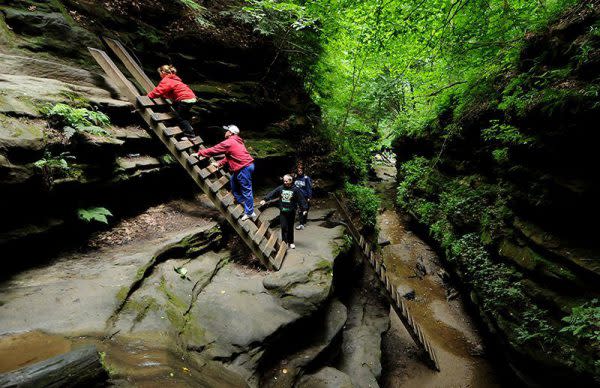 Turkey Run State Park
Voted as Indiana's Best State Park by our readers, Turkey Run State Park is known for its seemingly otherworldly hiking trails. Hike through gorgeous canyons, over a suspension bridge, up a waterfall, into the famous punch bowl and scale a few ladders en route to an amazing adventure (and some pretty cool shots for your Instagram feed).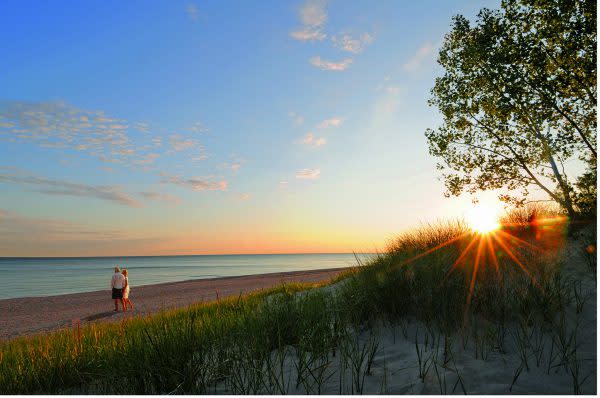 Indiana Dunes State Park
Three miles of Lake Michigan shoreline and sand dunes make Indiana Dunes State Park among the most visited of Indiana's State Parks. Conquer the 3-Dune Challenge for an aerial view or just capture a shot of your tiny self in front of the giant natural marvels. Either way, a visit to the Dunes is a day at the beach. Insider Tip: Visit in winter to snap a shot of Lake Michigan's shelf ice, but never go out onto the ice, as that can be very dangerous.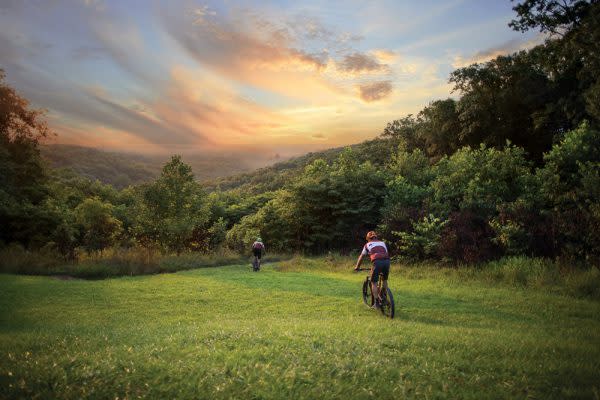 Brown County State Park
Indiana's largest state park is known as "The Little Smokies" because of its forested rolling hills and spectacular fall foliage. Great for hiking, horseback riding and more, Brown County State Park is also one of North America's best locations for mountain biking trails. Your Instagram is sure to be stocked with magnificent memories and spectacular photos.