Seize the day in Fort Wayne, Indiana this year with some can't-miss events including a new attraction opening, the Vera Bradley Annual Outlet Sale, and celebrate with a Fort Wayne festival!
Discover the Best of Fort Wayne, Indiana
Explore the new and the fan favorites in Fort Wayne this year with 19 of the Best Things to Do in 2019!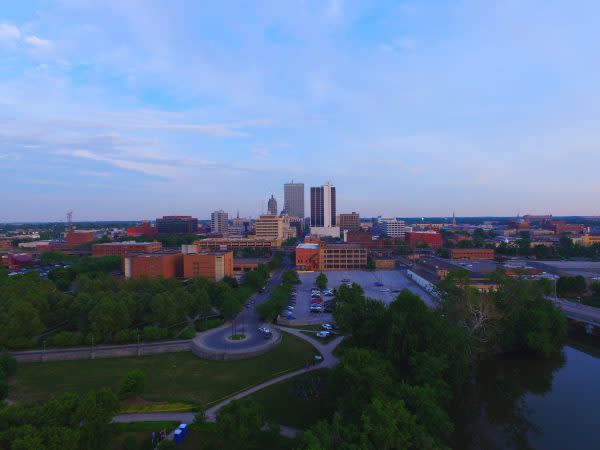 19 Things to Do this Year in Fort Wayne, Indiana
19. Enjoy a local brew on the Brewery Trail.
18. Sip on delicious wines at area wineries.
17. Explore Science Central.
16. Browse beautiful art at the Fort Wayne Museum of Art.
15. Shop locally at Fort Wayne boutiques.
14. Dine on farm fresh food at Tolon, Junk Ditch Brewing Company, and many other restaurants.
13. Or, take a seat at the classic Fort Wayne's Famous Coney Island, serving their famous fare since 1914.
12. Enjoy an arts performance by the Fort Wayne Philharmonic or Fort Wayne Ballet.
11. Take in a show at the historic Embassy Theatre.
10. Enjoy a special event like the NCAA Division III Men's Basketball Championship.
9. Shop for the best deals at Vera Bradley Annual Outlet Sale. If shopping is your thing, plan your spring break around Fort Wayne's premier shopping event, the Vera Bradley Annual Outlet Sale!
8. Book your tickets for a national touring concert. From Paul McCartney and the varied artists taking the stage the Clyde Theatre, listen closely, and you'll find that Fort Wayne is playing your tune!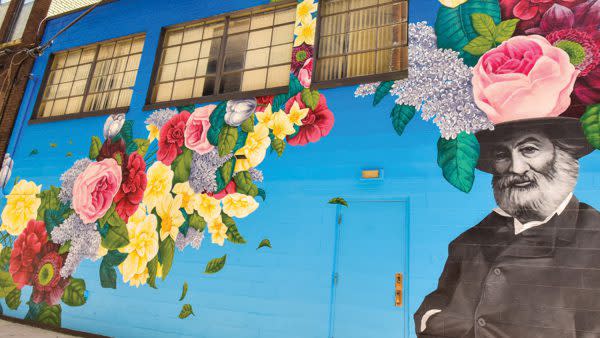 7. Take in all of the Public Art. It doesn't take much looking anymore to spot brightly colored pieces of public art created by a bevy of talented artists all around town.
6. Take a Stroll down the new Landing. The Landing as it was called, was a key stop along the canal route. Today, The Landing will be a new destination for visitors to enjoy everything!
Visitors will be able to enjoy a Brewery/BBQ restaurant concept, a Utopian coffee shop, and other retail and dining areas like Nawa, which is already offering some great Asian fusion foods in a spectacular setting.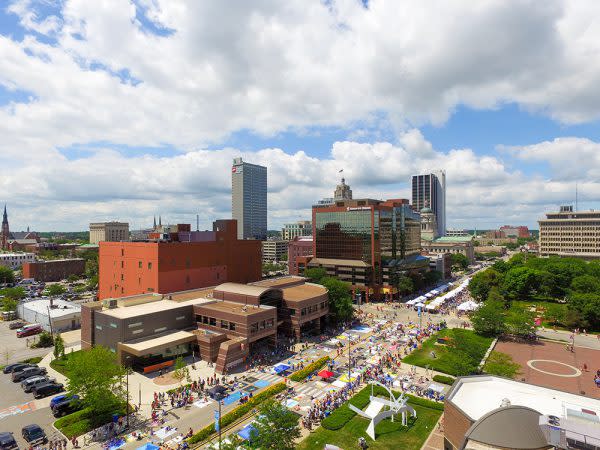 5. Celebrate at a Fort Wayne Festival. There is so much to do in Fort Wayne - any time of year! We have a celebration planned for every weekend of the summer - and all throughout the year including the Three Rivers Festival, Taste of the Arts, Middle Waves Music Festival, the Johnny Appleseed Festival, and more!
4. Take in a Minor League Game. Fort Wayne has been named the "No. 1 City for Minor League Sports," catch the action with a Komets Hockey or Mad Ants Basketball game October to March, or a TinCaps Baseball game April to September!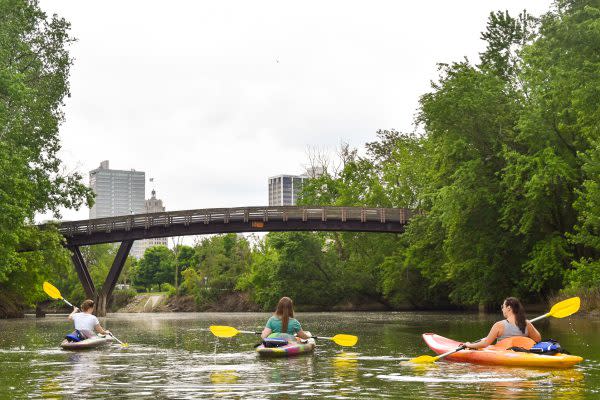 3. Explore the Outdoors - Trails, Parks, Rivers. Discover the great outdoors along Fort Wayne's more than 100 miles of trails, kayak and canoe trails, or Fort Wayne's 86 parks.
2. Fort Wayne Children's Zoo. As one of the best zoos in the nation, spend a day enjoying this treasure of the Midwest and take a ride in every corner of the zoo! Feed a giraffe, tickle your toes in the treetops on the Sky Safari, enjoy a log ride through the Australian Outback, pet a stingray, and make memories they'll never forget!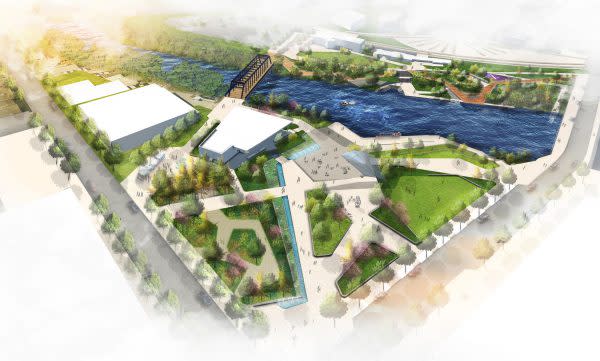 1. Discover Fort Wayne's newest attraction, Promenade Park Promenade Park is the latest project to open on June 21, 2019. The park will feature new river access points, dining, a fully accessible park and playground, a Tree Canopy Trail, and more.
Start planning your Fort Wayne, Indiana adventure today at VisitFortWayne.com!