Looking for a unique outfit? A girlfriend's getaway? Home décor? Jewelry? Stop by The Red Raccoon in Parke County. The shop was voted Indiana's Boutique of the Year the past two years. Dresses, tops, skirts, and blue jeans fill the large space.
More than Clothes
"This goes on and on here," a new customer exclaimed. Clothing ranges from children's sizes to 3XL. Shoes, purses, and gifts are scattered throughout the shop.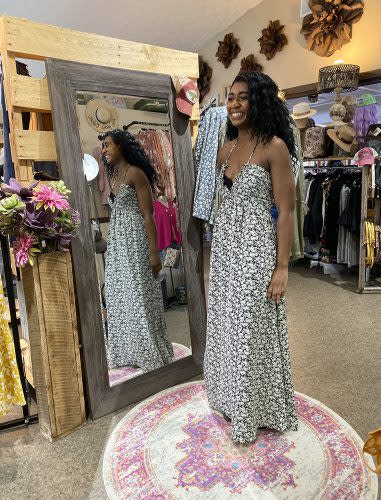 Janay Allen/Photo by Joanna Suitors
The boutique and garden center is located near the Cecil M. Harden Lake/Raccoon State Recreation Area entrance. Rubies, a companion store with different items, is located on the square in Rockville.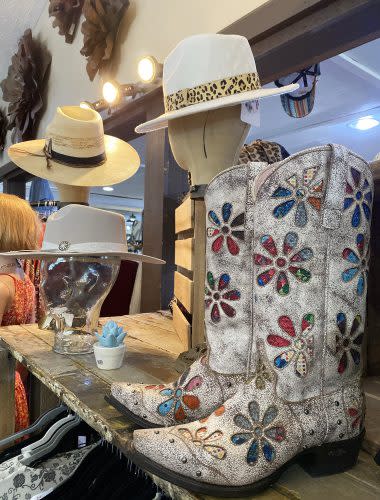 Photo by Joanna Suitors
Nearby dining at The Ranch
Scoot across the road for breakfast, lunch, or dinner at The Ranch. A fresh menu is complemented by a relaxed atmosphere.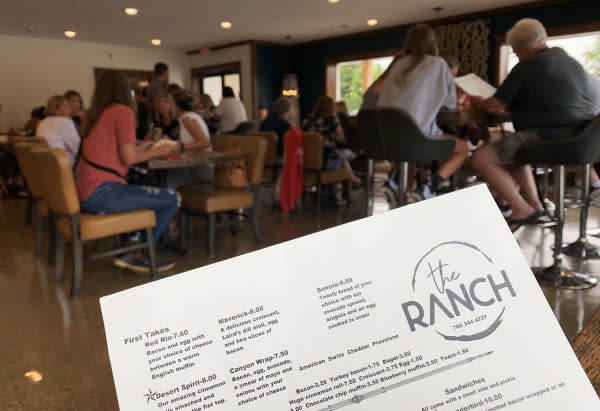 A full-service coffee bar and a full bar add to the food options. The food is a little on the pricy side for this area, but worth it according to customers. The Canyon Wrap and chocolate chip zucchini muffin are reasonably priced delicious breakfast offerings.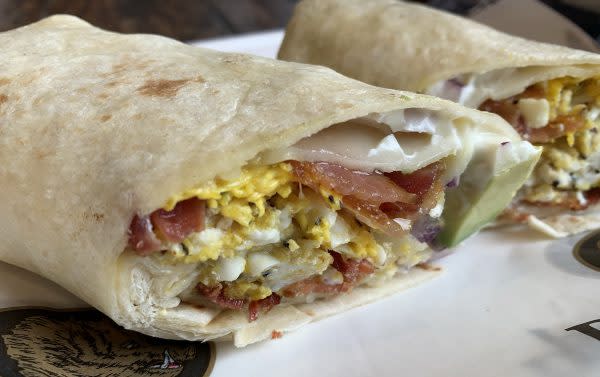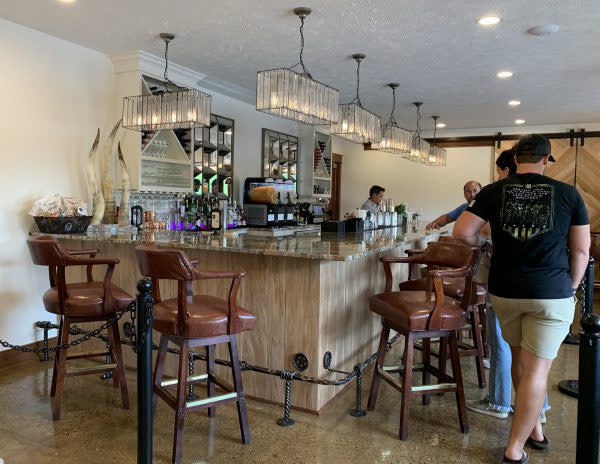 The restaurant and bar are open 7 days a week. Free high-speed Wi-Fi is available – a big plus for this remote location.
Amish Shops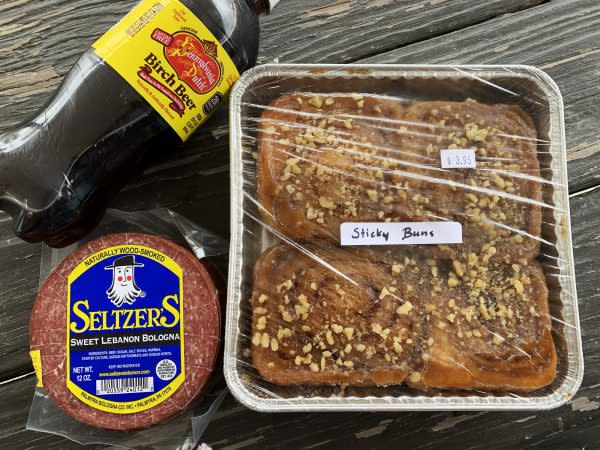 Explore three great Amish grocery stores in the area. Bellmore Country Store, Sunset View Groceries, and Jaytee's Country Market feature bulk food, meats, cheeses, and made-to-order sandwiches.
Baked goods are featured Fridays and Saturdays. Jerry Neuenschwander of Terre Haute drives to Bellmore on weekends for fried pies and bacon cheese bread. The Amish have no Sunday sales.
Parke County has more to offer than 39 covered bridges. Get out and shop these byways and backroads!