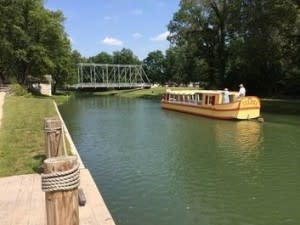 You've always wanted to experience the thrill of riding in a canal boat, right? You've got a chance this weekend in Delphi during Harvest Festival.
Canal rides closed for the season on Labor Day weekend. But on October 17, you can ride on The Delphi, a replica 19th-century canal boat. Tour guides share adventures and stories of everyday life as it was 150 years ago on the Wabash & Erie Canal.
The canal boat rides are part of the Harvest Festival held at Pioneer Village in Delphi. Rides run at 12:30, 1:30, 2:30 and 3:30.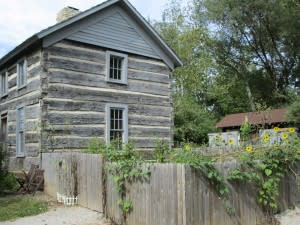 After your ride, nose around the Village which is made up of actual buildings that create the look of a village: a cabin, log schoolhouse, smokehouse, fur trapper's cabin and blacksmith shop.
During the Harvest Pie Contest, donated pies will be judged at 1pm (ribbons will be awarded). A pie auction will follow at 1:30pm with proceeds to benefit the W&E Canal. At 2 pm the community will dedicate the restored Leiters Ford train depot.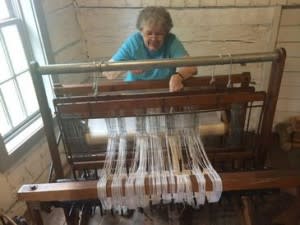 During the festival, broom makers, basket weavers, wooden spoon and bowl carvers, blacksmiths, and coopers (barrel makers) will be dressed in period costumes and demonstrate and sell their wares.
A special feature at the festival is the setup of looms in the log building called – what else? – the loom house. Members of the Wabash Weavers Guild will weave in the new loom house during the festival.
There will even be alpacas onsite with alpaca fiber and products for sale. I love these animals—they're some of the softest fur I've ever felt!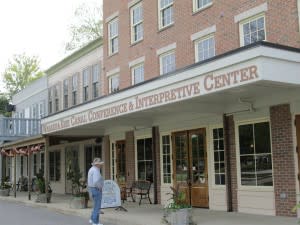 The Village is situated outside the Wabash & Erie Canal Interpretive Center  , 1030 N. Washington St.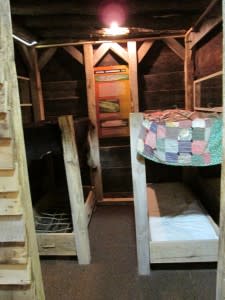 Located in Canal Park along a section of restored canal, this interactive museum tells the story of the building of the Wabash & Erie Canal and how it affected Indiana and the local area during its 30 years of local operation. The Wabash & Erie Canal was the second longest canal in the world; the Grand Canal of China was longer.
It is an impressive museum for a small town. I can imagine children enjoying the exhibits that encourage touch and learning. The Interpretive Center is open to the public year round and is free, although donations are appreciated.
If you can't make it to Delphi's Harvest Festival, plan to take part in Indiana's canal history at the Old-Fashioned Christmas Festival in mid-December.