As my children get older and are now 11 and 14, I find that it's harder to find family outings that get them really excited. That is until we headed north to the Valparaiso/Merrillville area on a pilgrimage for candy.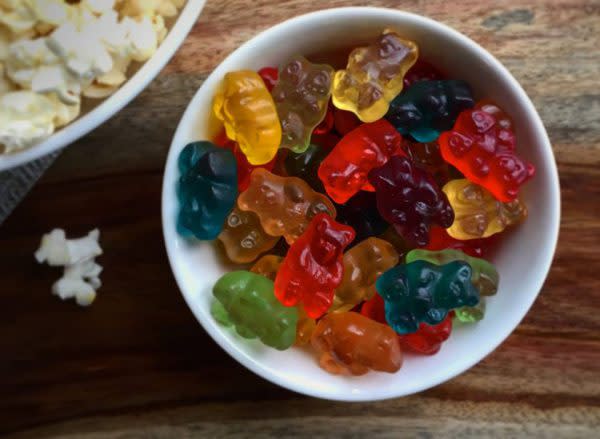 World's Best Gummies
Ask anyone who has stopped at the Albanese Candy Factory and Outlet Shop and you will be entertained by tales of this Wonka-like wonderland that reduces any adult back to a small child in candy shop. And all the stories are true, they are definitely "The World's Best Gummies."
Honestly, I'm not sure the kids were actually convinced of how fun this was going to be until we pulled up outside of the Albanese Candy Factory that's located at 5441 East Lincoln Hwy in Merrillville. The factory is quite large and on the day we visited, the parking lot was filled with cars from multiple states. It was then that I informed them that they could get anything they wanted - no questions asked. And it was on.
Open the door and you are immediately greeted by a hostess with free candy samples. We sampled the peanut butter covered caramel corn and orange cream bearsicle gummi (they were delicious of course and we ended up purchasing both). From the doorway, it's candy to the left and even more candy to your right. The kids were pretty amped even before eating all the sugar and so was I.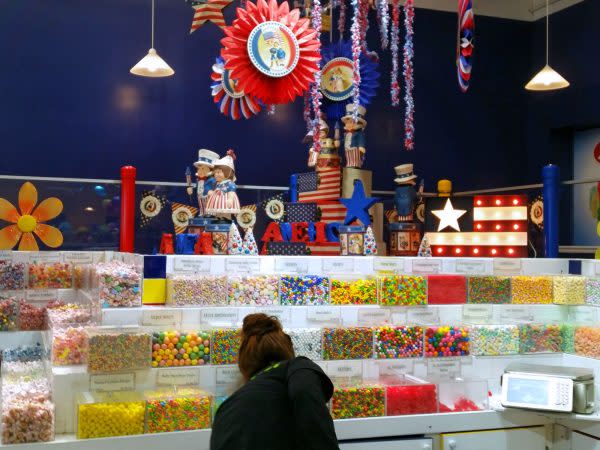 There's candy everywhere the eye can see.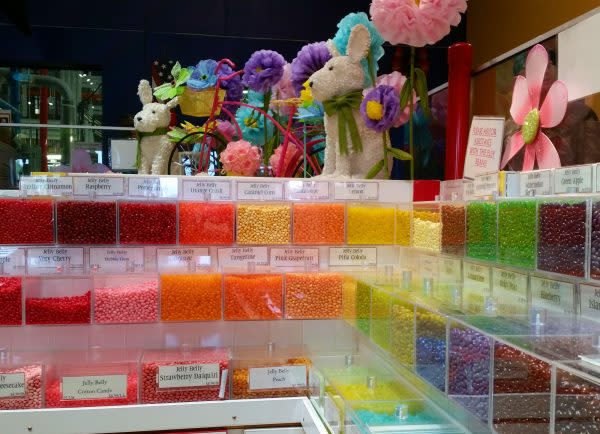 Candies are grouped by type and by color. One of the best parts about the candy outlet are the colors of all the candies. It's magical!
First, we decided to take the tour. Follow the signs to take the self guided tour and peer longingly into the windows. No photos are allowed in this area so that trade secrets aren't revealed. You can get a sense of the size of the plant and can watch the candy coming directly out of the machines which is pretty cool. And no, it didn't look like an episode of "I Love Lucy" where Lucy was grabbing the candies off the swiftly moving conveyor and shoveling them in her mouth. Although I have to admit I wished it did. There are also disappointingly no Oompa Loompas. Albanese has been making candy for thirty years and their candies are made with high quality ingredients, which is obvious once you start tasting. There's a reason why they draw in quite a crowd.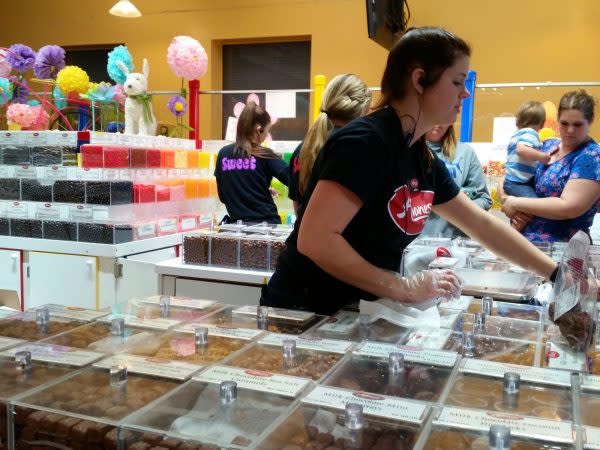 The staff at the Albanese Candy Factory will gladly help you with your selections.
From there, it was nothing but serious candy shopping, well, and sampling. We walked around for a few minutes and got the lay of the land before making selections. Each type of candy is clustered together so you have jelly beans in one location, chocolates in another and of course the gummies and other candies are in another. In total, they have gummies, candies, chocolates, nuts, snacks and lots of retro and popular candies from other manufacturers. There are literally hundreds of types of candies, including many more gummi flavors that don't come in the typical bags at the store.
They have select items that are self serve, but for the bulk of the offerings, you will need to have one of their staff members bag and weigh them for you. It's best to study your preferences before flagging one of them down. We never had to wait for more than a few minutes to get waited on even during a pretty busy time. And don't be shy about asking for samples. Don't blame me though if you leave with a belly ache.
Some of our favorites that we brought home were chocolate covered gummi bears (yes, this is a thing and they are heavenly), sea salt milk chocolate caramels, peanut butter malted milk balls, buckeyes, jelly beans, a huge bag filled with multiple gummi flavors and another with assorted individually wrapped candies that I let the kids pick out.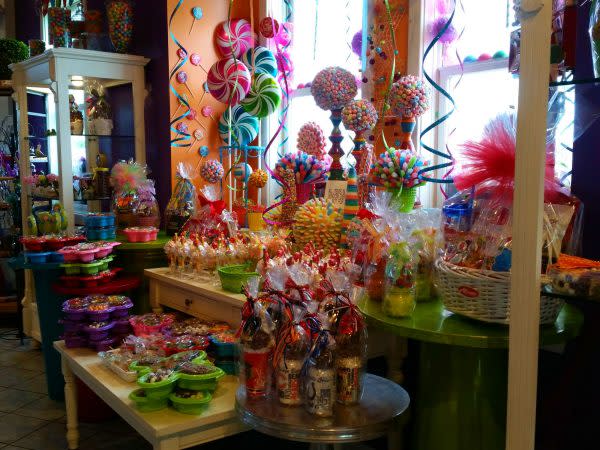 Need a gift? They have a great selection of gift sets all ready to take home.
If you are looking for a gift item, they also have an entire area devoted to gift boxes and other assortments. It is in this area that you will see a chocolate fountain, and yes, real chocolate is flowing in it.
So much candy! So, how did we fare with the kids getting anything they wanted? Well, let's just say we spent way less than I thought we would but I had a dent in my arm for two days from carrying around the heavy basket filled with candy.
What's nice about the Merrillville/Valparaiso area is that there is a concentration of kid/family activities right off the Lincoln Highway (US 30) so once we finished our candy shopping spree we hit as many as we could and had a super fun day.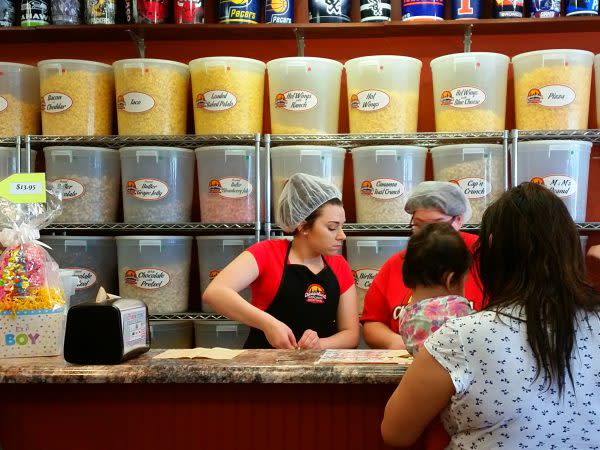 Diagonally across the street from the Albanese Candy Factory is the Chicagoland Popcorn shop. They have over 250 flavors of popcorn including dill pickle flavor, birthday cake, buffalo wing and garlic parmesan to name a few. Ask to sample before you make your final selection. 5470 E Lincoln Hwy (US-30), Merrillville, Facebook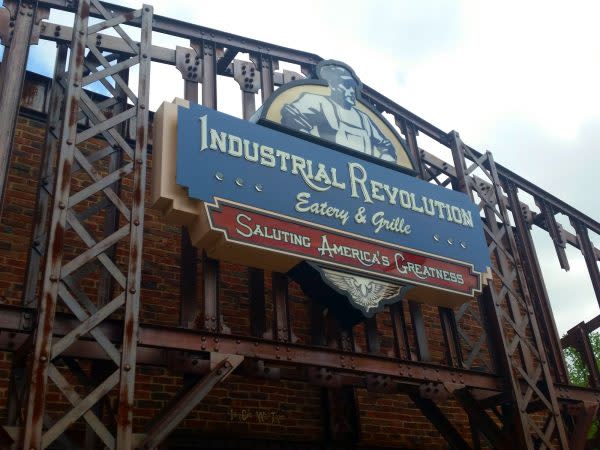 A friend recommended that we have lunch at Industrial Revolution Eatery and Grill while in the area. This restaurant serves up American cuisine with burgers, pizzas, soups, salads, sandwiches and the restaurant is decorated in an industrial charm. Kids will love the train that passes by overhead. 1084 Linwood Ave, Valporaiso Facebook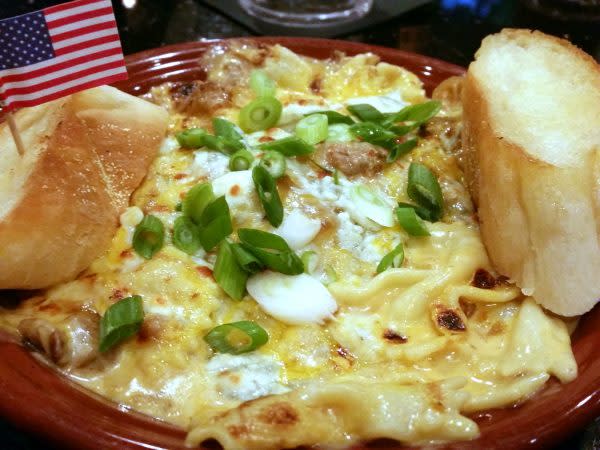 I had the pot roast mac and cheese and this was a sophisticated blend of cheddar cheese with bowtie pasta, blue cheese and their tender pot roast. Loved it!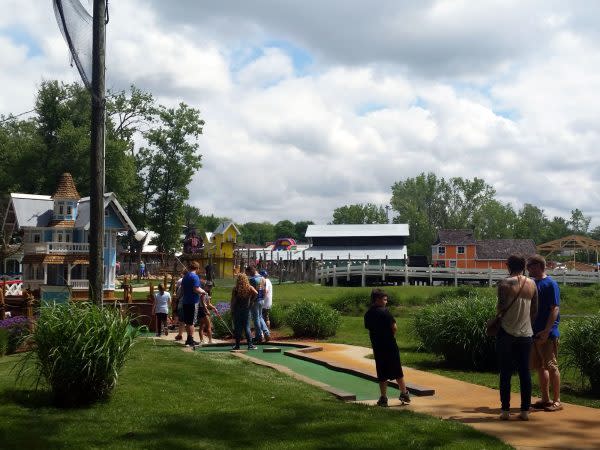 We spent the afternoon playing at Zao Island 1050 Horse Prairie Ave, Valporaiso. From mini golf to go carts, restaurant, arcade to laser tag, bumper cars and batting cages. This place is fun for the whole family. Highly recommend a stop to Zao Island. Facebook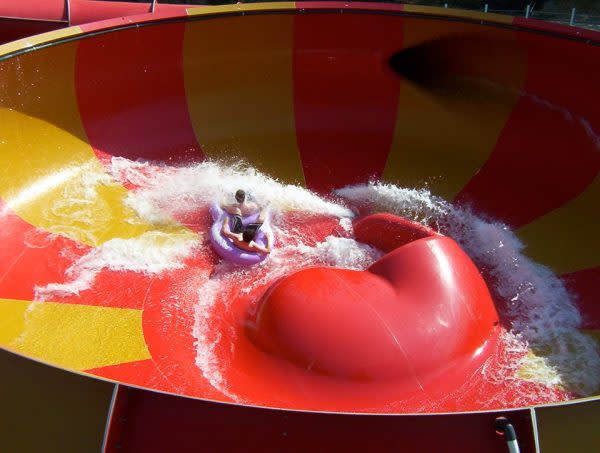 We weren't able to hit the Deep River Waterpark the day of our visit. BUT we will be returning soon because it looked amazing and it's Northern Indiana, Southern Michigan and Chicagoland's largest water park! Consider adding it to your trip and making a weekend out of your visit. 9001 E. Lincoln Highway, Crown Point   Facebook   Photo Credit: Deep River Water Park