On a recent rare weekend off together, my boyfriend and I were looking for something to do indoors on a dreary day. Having seen billboards located around the city, I suggested the Dream Car Museum in Evansville. Neither of us knew much about it going in, but we were both delighted with what we found when we arrived.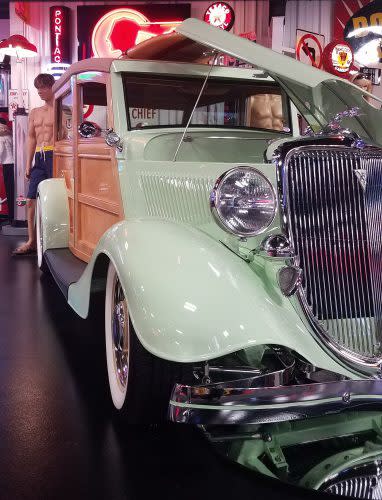 From the outside, the museum is unassuming. The property currently serves dual purposes as a car dealership and the museum; however, that will soon change as the Dream Car Museum will take the main focus.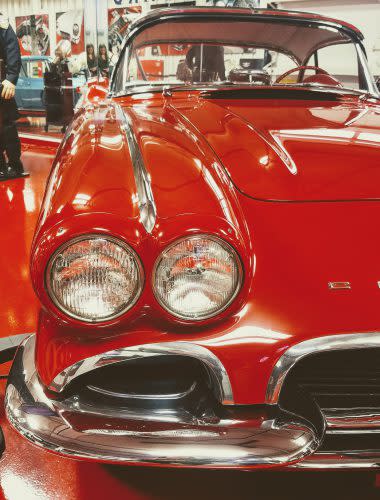 Save for a few Sprint cars placed on the roof of the building, you could almost miss it. But that would be a mistake because what's inside is definitely worth a visit. Admission is $10 for adults and free for kids 12 and under to visit the Dream Car Museum.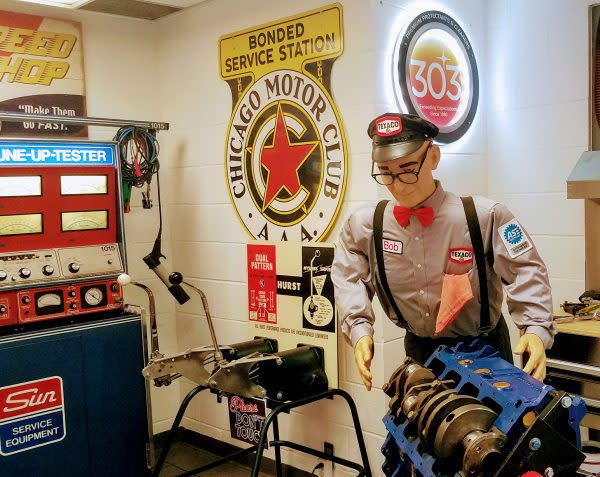 Upon entering, you are instantly transported back in time as you are greeted by a vintage vending machine and mannequin dressed in retro Coca-Cola garb. The retro vibe carries over into the main room of the museum with classic cars, neon signs, old gas pumps and a vintage machine shop. After passing through a turnstile, you can find a room filled with Corvettes. In the corner of the building you can find The General Lee from the The Dukes of Hazzard. On a lift in the opposite corner sits Herbie from The Love Bug. And for Fast and Furious fanatics, there's the 1970 Charger from the 2001 film.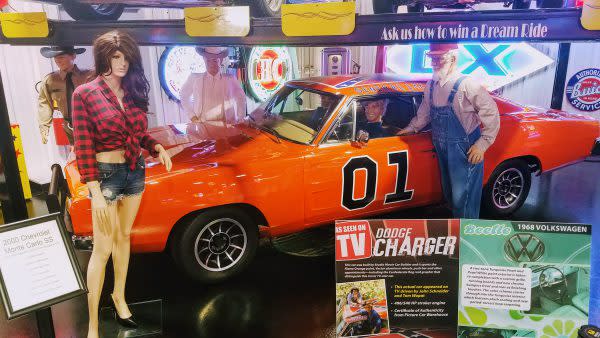 As we were getting ready to exit, feeling satisfied with our visit, one of the museum employees asked if we had seen the second building of the exhibit. We crossed the street to enter a building simply marked with the number 2, keeping theme with the easy-going atmosphere. Here you can find a gift shop, approximately 50 vintage gas pumps, a dragster, a vintage Indian motorcycle (find more vintage motor bikes at this annual event), exotic vehicles and more.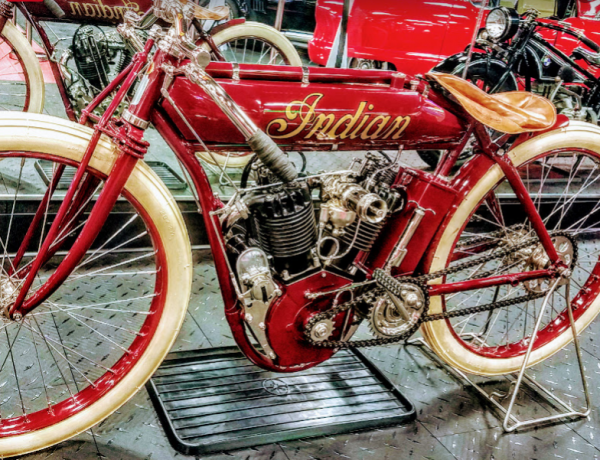 You'll want to make this museum a stop on your Family Expedition in Southern Indiana. There is something for every type of car lover - classic cars ranging from the 20s to 60s, muscle cars, race cars, famous cars and exotic cars.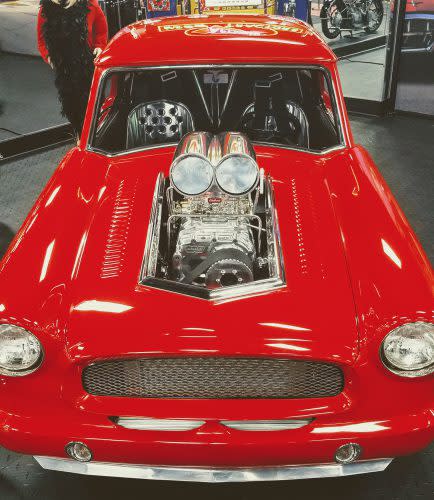 To learn more about the Dream Car Museum or other attractions around the area, be sure to check out the Visit Evansville website.