Christmas traditions and special events take over the town of Santa Claus during the first three weekends of December. This town provides a very merry getaway during the most wonderful time of the year. From one-time-only holiday events, festive shopping experiences, and "Christmassy lodging", Santa Claus, Indiana, goes all out during the holidays.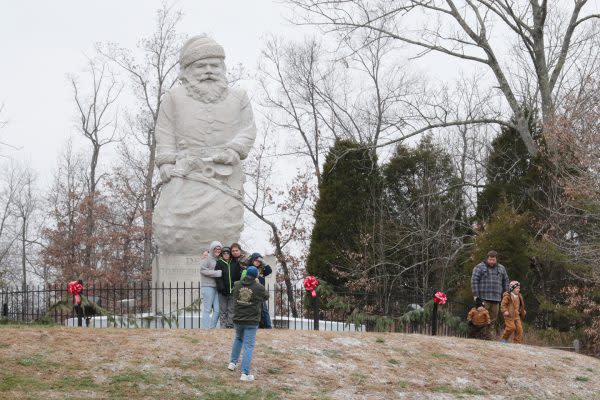 Holiday Events 
Special events include: Chestnuts Roasting on an Open Fire, the Santa Claus Christmas Parade, the Santa Claus Arts & Crafts Show, the Festival of Lights, Das Nikolausfest, Breakfast with Santa, and so much more. Shop local stores like Santa's TOYS, Rayelle Collection, Evergreen Boutique & Christmas Shop, and others.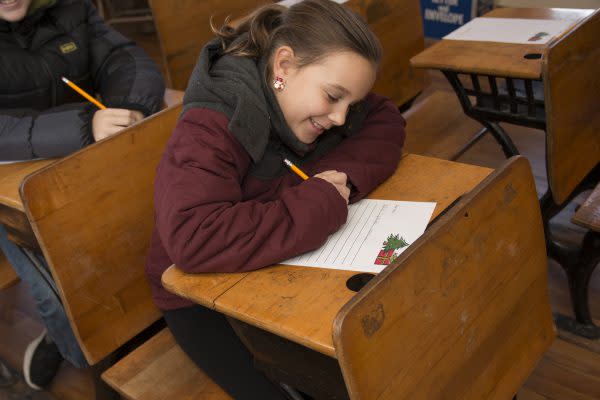 Write a letter to Santa!
Write a letter to Santa inside the original Santa Claus Post Office, located at the Santa Claus Museum & Village, and get a reply from Santa himself before Christmas. Send your loved ones, near or far, holiday spirit through the mail.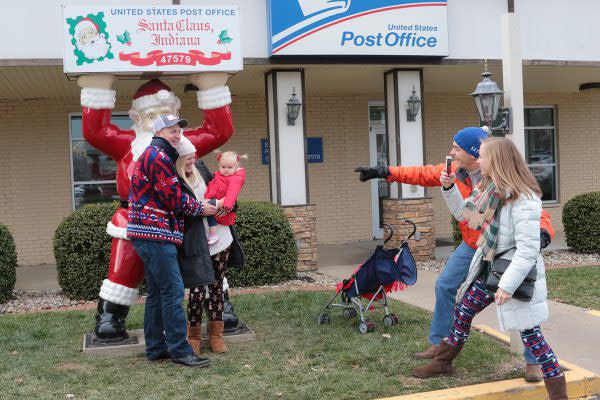 Santa Claus Post Office
The special holiday postmark is available at the working Santa Claus, Indiana, Post Office, located in the Kringle Place Shopping Center, beginning December 1, 2018. This is the only post office in the world with the Santa Claus name.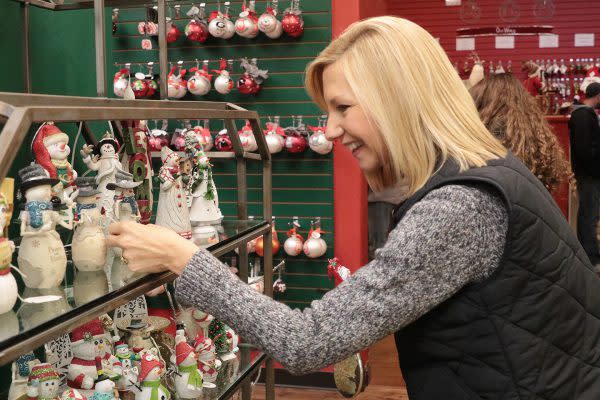 Santa Claus Christmas Store
And, of course, Santa will be inside the Santa Claus Christmas Store during the holidays. He's busy checking his list (and checking it twice) as well as visiting with children of all ages, so don't miss a chance to see with him while you're in town.
Click here to download the printable three-weekend Santa Claus Celebration Event Guide.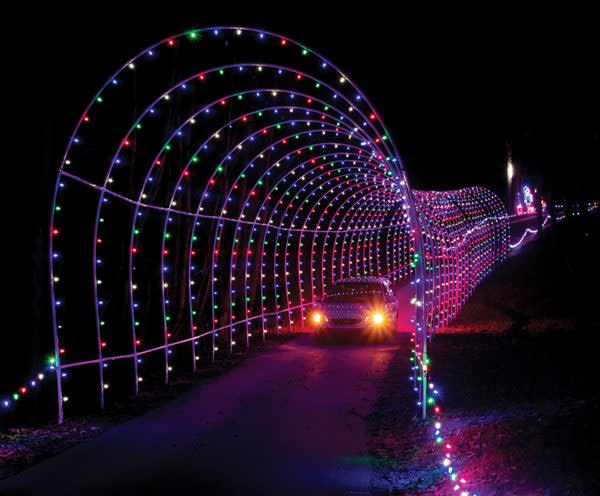 Santa Claus Land of Lights
Believe in the Magic
Learn the magical story of how this town got its name at the Santa Claus Museum & Village. While you're there, you can't miss the 22-foot-tall Santa Statue, which makes the perfect background for a family photo.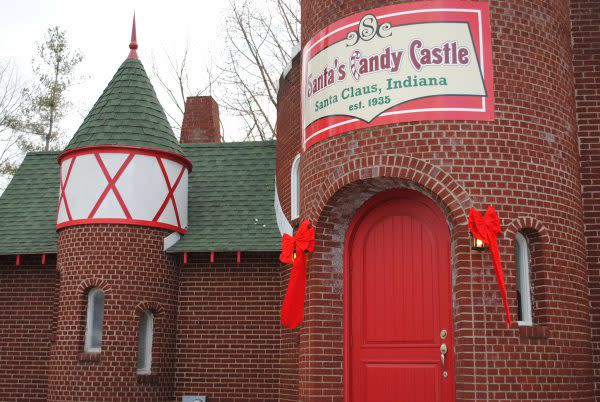 Santa's Candy Castle
Visit Santa's Candy Castle for a magical experience for believers of all ages. Find a large selection of old-fashioned and hard-to-find candy, more than 30 flavors of hot chocolate, and taste the award-winning frozen hot chocolate.
Explore the enormous Santa Claus Christmas Store, featuring nearly 5,000 ornaments, wreaths, nativities, Christmas gifts, and much more.
And then, as the sky darkens, Santa's Giant LED Tree of Lights will come to life, enchanting you with a musical light show in Kringle Place Shopping Center.
Christmas Packages
Let's be honest, weekends here in December are jam-packed with themed events and activities. Would you expect any less from America's Christmas Hometown?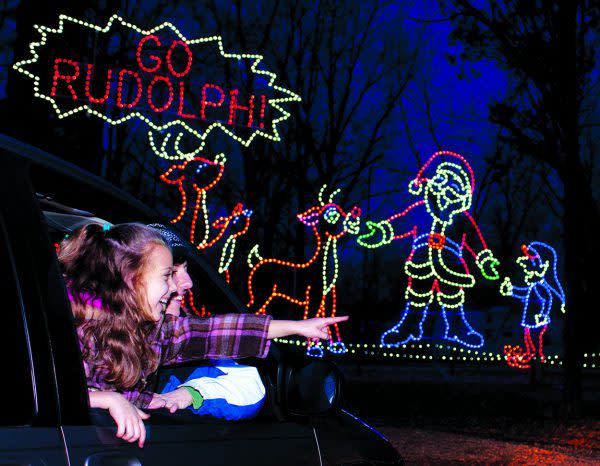 Santa Claus Land of Lights
Book a Christmas package at festive lodging throughout town so you can enjoy all the area has to offer without the feeling of being rushed. Get cozy in one of Santa's Lakeside Cottages or a cabin at Lincoln Pines Lakefront Resort. Both include a pass to go through the Santa Claus Land of Lights, a shining story of Rudolph in brilliant LED lights. Book a room at Santa's Lodge and enjoy milk and cookies with Santa before bedtime. Or, stay in one of Rudolph's Christmas Cabins at Lake Rudolph Campground & RV Resort and wake up in the morning to enjoy a breakfast with Santa.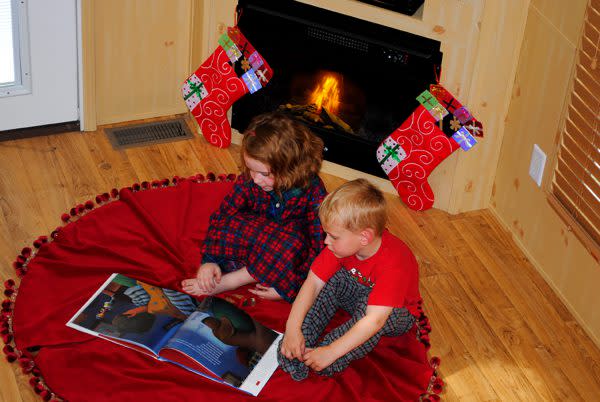 Rudolph's Christmas Cabins at Lake Rudolph
Whatever you do, we hope you make this time of the year the jolliest it can be for you, your family, and friends.
The Spencer County Visitors Bureau is happy to answer questions or help you plan your trip. Send them a message with any questions or call (888) 444-9252.
This post was contributed by Alexandra Brooks of the Spencer County Visitors Bureau.