I love theater. It's no surprise since I minored in it in college and will look for any excuse to go see a show. When I was invited to attend Peter Pan at the Derby Dinner Playhouse in Clarksville I knew it would be perfect for my daughter (and of course me!).
Now, I've already blogged about part of my Southeastern Indiana trip and you can also learn about what they have in outdoor recreation, but as I promised there would be others to highlight the rest of my trip. And Derby Dinner Playhouse deserved its very own post. Why? Because it was wonderful.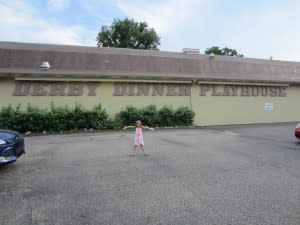 Now, I couldn't take pictures during the show (understandable) but I did get a picture of my food!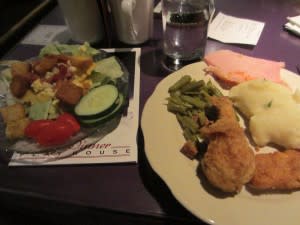 Doors open about an hour and a half prior to the show. You are seated at your table - one of many that surround the stage).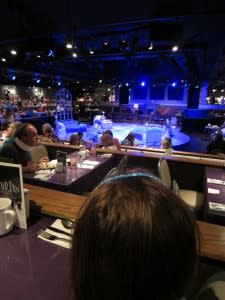 You then can make your way through the buffet which featured a full salad bar, fried chicken, pasta and a carving station of turkey and ham. My kind of food.
Then, before the show your server will give you the chance to order dessert to be served now or during intermission (how convenient!). We ordered a local fruit cobbler which we devoured before I took a picture. So instead I will insert one of us prior to the show!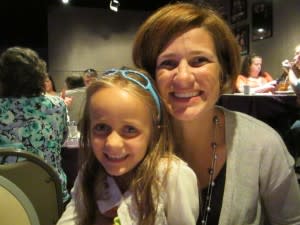 But all of this doesn't touch the talent and awe of the show. It was amazing. My daughter had her eyes glued to the stage with a huge smiled plastered on her face the entire show. The cast and crew did a phenomenal job of drawing you into the production and making you feel like you were part of the show.
My mother-in-law (who attended with us) and I already have perused Derby Dinner Playhouse's upcoming shows (White Christmas ... you've got to be kidding me!) and want to make a return trip down.
And if we do, you can bet we have ideas on where to stay.
* Clarion Hotel and Conference Center - Located right off of 65 and offers a a great location especially of all things Clarksville (although everything in Jeffersonville is minutes away)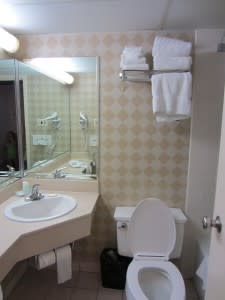 And it is located right next to Atlantis water park which on a 90 degree day was perfect for us! Not pictured - the huge wave pool!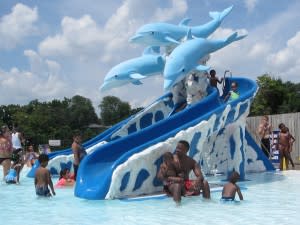 * Sheraton Riverside - Located right across from the river within walking distance of multiple dinner places and Widow's Walk Ice Creamery! And I should probably mention the view!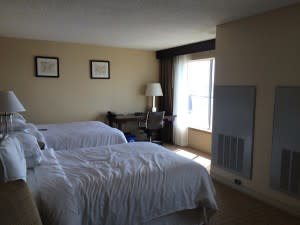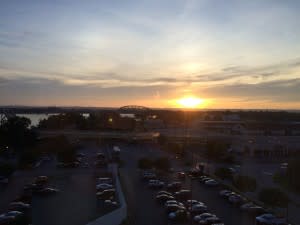 To learn more about all Southeastern Indiana has to offer, be sure to visit Clark Floyd Counties Convention and Tourism Bureau. They are a wealth of information and even have a great visitor center located right off of 65.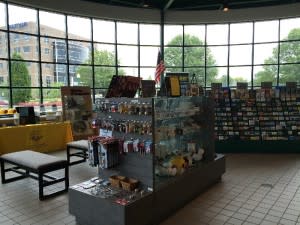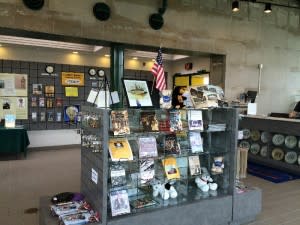 And stay tuned ... there is one more blog coming on outdoor recreation in the area.