Just a few days before Christmas, my sister and her husband planned a night out in Bloomington with my husband and I, which included tickets to the IU basketball game. I volunteered to find a spot for a pre-game dinner.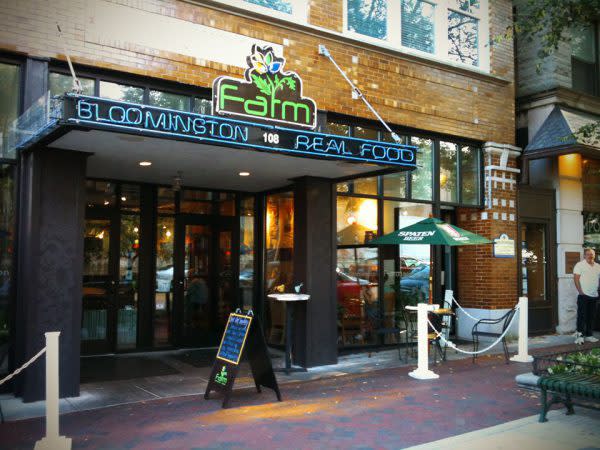 I had always wanted to try out FARM Bloomington based on all the people who rave about its quality ingredients, unique menu options and fun atmosphere. But I had put off visiting until we could plan a date night, thinking it wouldn't be a good spot to take our young boys. And while I really enjoyed a rare adult night out, on my next trip to Bloomington, I'd feel very comfortable dining at FARM with my kids. (They've even got an extensive kids menu.)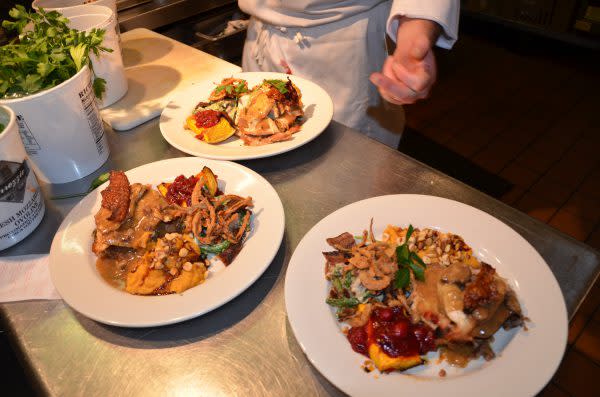 If your New Years resolutions include eating healthier, more organically, or with a greater emphasis on locally-sourced ingredients, then a meal at FARM will fall right in line with these goals. Chef Daniel Orr (who grew up in Columbus, Indiana) and his team pride themselves on quality, local ingredients with lots of flavor. The menu changes seasonally so there will be new items to try each time you visit.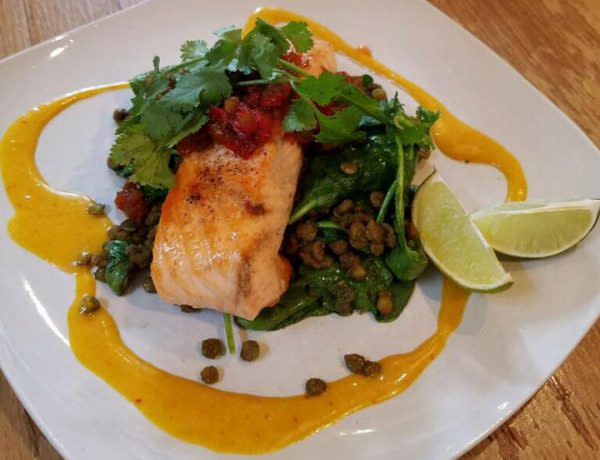 Based on our server's recommendation because it had been featured on the Food Network, I ordered the Lugar burger. It's got an espresso chili rub which had just the right amount of kick. Even better was the tangy potato salad that came along with it. I resisted licking my plate. And don't miss FARM's Garlic Fries as an appetizer. Piled high and with lots of garlic flavor, you'll probably spoil your appetite but it will definitely be worth it.
I felt better about the burger and fries after I climbed several hundred stairs to the top of Assembly Hall later that evening. Surely I burned off all those calories!
Photo courtesy of Visit Bloomington.