I spent a FULL day in Corydon a few weeks ago (post coming about that) and had the opportunity to try a few of their local dining establishments.
I had lunch right downtown at Frederick's Cafe.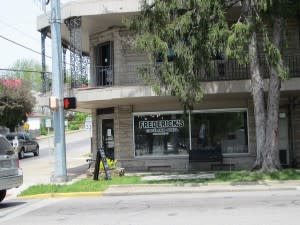 I'm a sucker for local diners and this one fit the bill.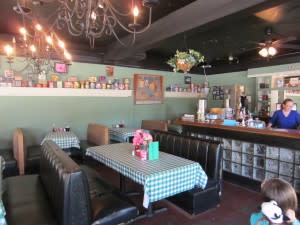 Soup, grilled cheese, BLT ...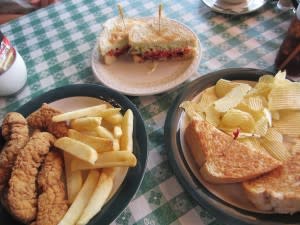 I left quite filled ... but not enough that you could stop me from enjoying some ice cream Emery's just down the street!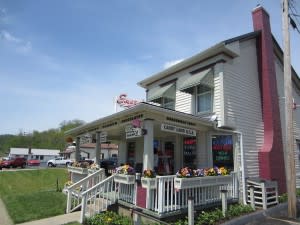 It is like stepping back in time with all of the "penny" candy and the stools at the counter.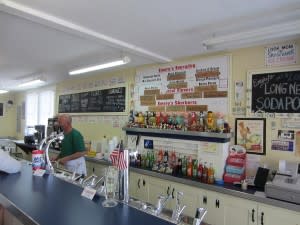 I tried their local strawberry pie ice cream, but added some hot fudge (just because I could!)...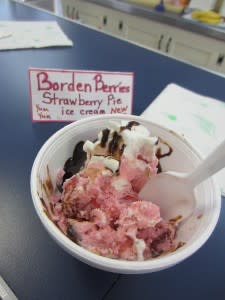 It was pretty much all you can imagine and then some!
After some more touring in the area, Maggie and I ventured into Alberto's - a locally owned Italian restaurant. The restaurant was quaint but gave off a great atmosphere. My first quest was to narrow down my list of what I wanted to order!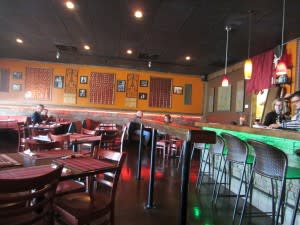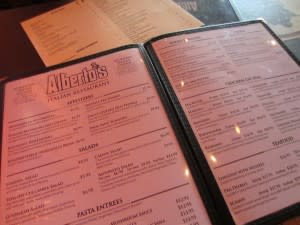 We started with an adult version of mac and cheese that I found to be excellent ...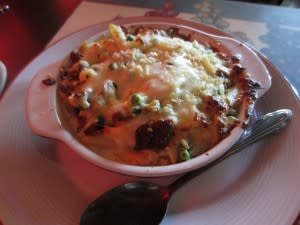 When I asked for a recommendation between two dishes, my server went with the chicken parmesan. Have you ever seen a larger helping??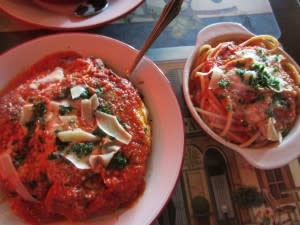 While there was no kids menu, I quickly heard that all dishes were offered in kids size portions for $6. Pretty great! And plenty of food for my daughter.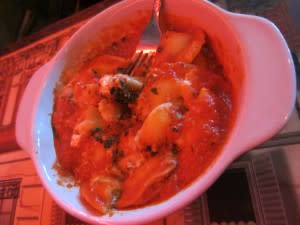 Because I'm a sucker for cheesecake, I ordered some to go. Simply because I couldn't fit it all in my stomach in one sitting! Really, I'm serious. This is what I walked out the door with: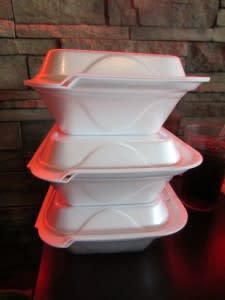 It doesn't matter what you are looking for - diner, Italian or magnificent ice cream - you'll find it (more than you want for sure) in Corydon.