This Indiana city's downtown has been growing by leaps and bounds over the past few years which has inspired a growing number of entrepreneurs to open downtown boutiques and take advantage of the increased visitor activity.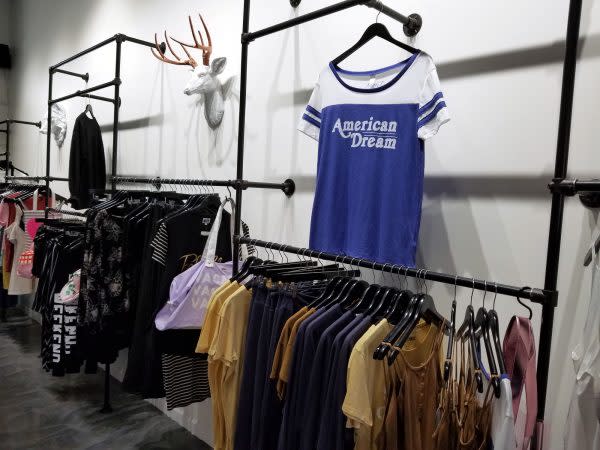 Downtown Fort Wayne is well-known for Tin Caps baseball games, fantastic dining options and a bustling night club scene, but it's quickly adding shopping destination to it's list of leisure time fun. Whether you are in town for fun, to visit family and friends or for business, make sure that you carve out time to explore their fantastic retail offerings.
I had been wanting to check out the shops for a while so I planned my visit on a recent Saturday. Visit Fort Wayne has a complete list of all of the city's boutiques and they have the downtown ones listed in their own category that is updated as new ones open up. The list is quite helpful and it had just the right amount of information to get me organized for my trip. The shops are located in a mix of quaint older homes, new developments and in downtown storefronts. I would recommend checking websites and Facebook for days and hours of operation to help plan which order you will visit the boutiques.
Here's just a sampling of the downtown boutiques I visited. I wasn't able to visit them all, but the experience of shopping downtown was a nice change of pace from a typical mall day.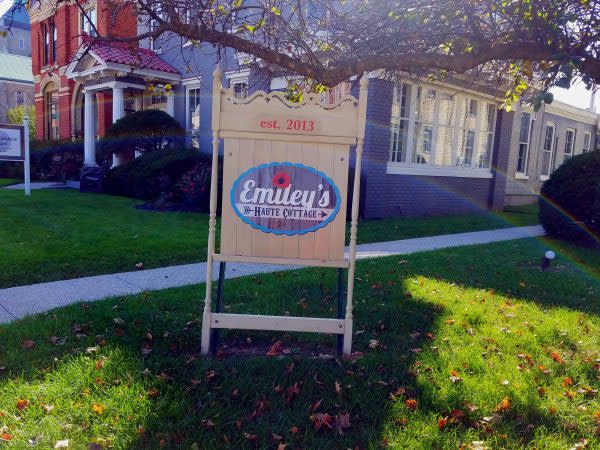 Head down this sidewalk to the back of the building to find Emiley's Haute Cottage (515 W Wayne St,). They place is filled with barn and shabby chic treasures, jewelry and antiques.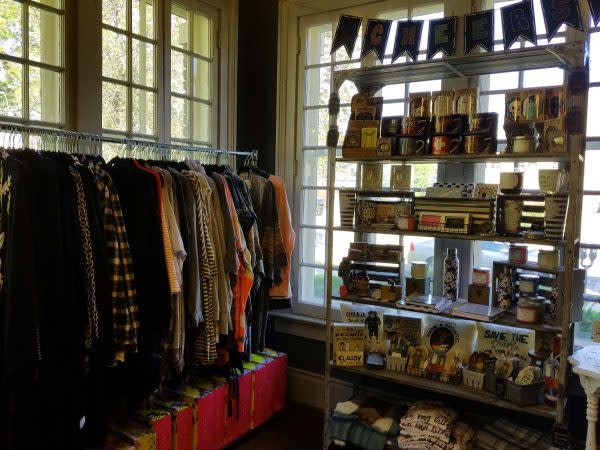 Outer Grace Boutique (511 W. Wayne St.) features clothing, shoes, accessories and gifts. Loved the selection!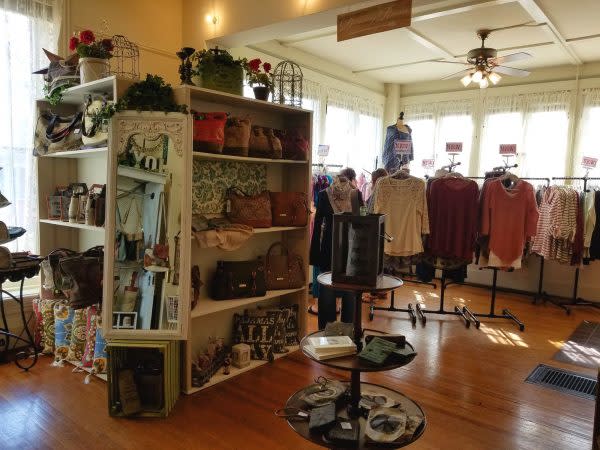 Smiley's Joy (503 W. Wayne St.) is located in this great older home and offers clothing, home decor and plenty of fun gift items.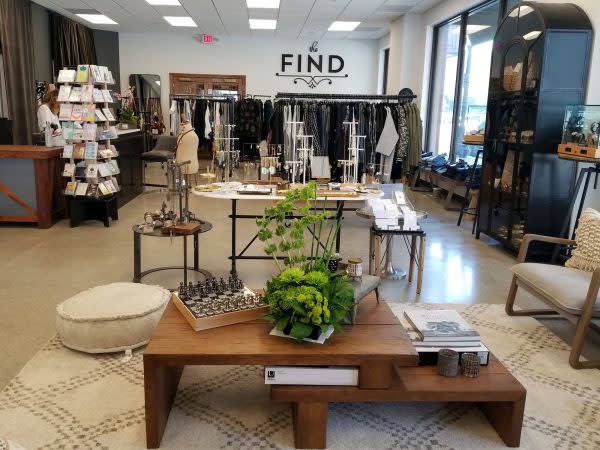 The Find just moved to its new location at 133 W Wayne St. The shop dazzles customers with its unique gift items, high end clothing, jewelry and accessories.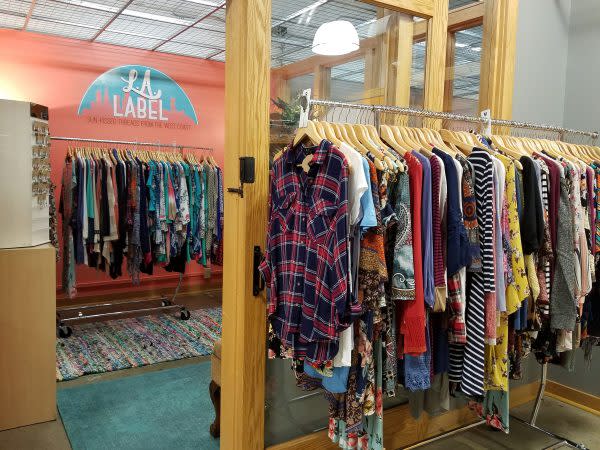 LA Label is located inside the City Exchange, a shared space with several businesses. (127 W. Wayne St.) The exchange features a juice bar, popcorn shop, baked goods, soaps, beads, men and women's clothing and men's shaving accessories.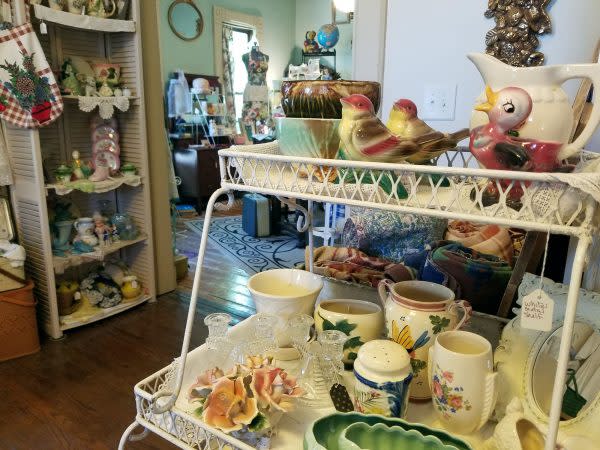 Maisie and Maude (1529 Main St.) was a fun mix of antiques and vintage items. Don't miss all the vintage clothing items in the back room.
There are over 20 shops in the downtown area and more are being added on a regular basis. There's a great mix of antiques, clothing, gifts, home decor and furniture that can be found throughout the small businesses. Feel free to stop for lunch in one of the downtown restaurants, such as Pint and Slice, and/or make a day of it and hit the Foellinger-Freimann Botanical Conservatory or the Fort Wayne Museum of Art and dinner at Tolon, a local favorite featuring farm-to-table fare.