From apples to peaches, strawberries and pumpkins, this Eastern Indiana Orchard is a great place to spend an afternoon this fall! From a wide selection of apples, to apple-blossom honey, Dougherty Orchard in Wayne County offers a little something for everyone...including a petting zoo!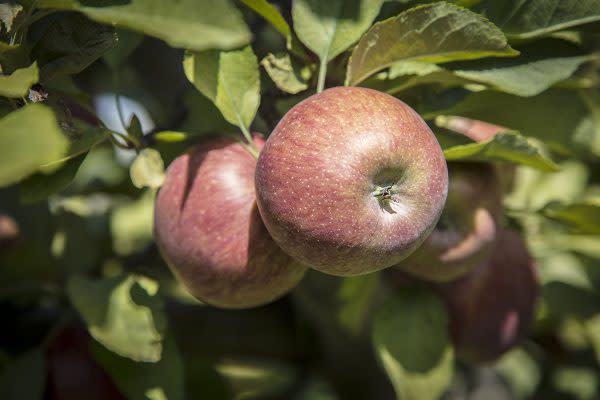 Apples, Apples, APPLES!
As summer wanes into fall, it's a great time to get outdoors and take advantage of the harvest season. All across Indiana, agritourism ramps up as people flocked to the countryside to soak in the last remaining days of warm weather because, as the show says, Winter Is Coming!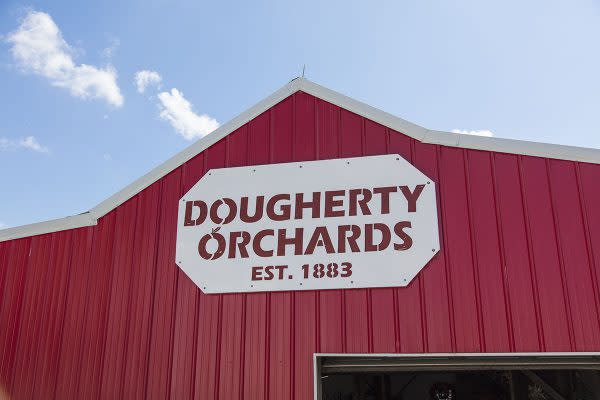 Dougherty Orchards
In east-central Indiana, one of my favorite places to visit is Dougherty Orchards. Since 1883, six generations of the same family have worked the farm, offering visitors everything from u-pick apples and strawberries, to pumpkins, apple wine and beer, apple blossom honey, apple butter, a small petting farm, hayrides, food, and a whole lot more. It's a great way to spend an afternoon with the whole family, or for a couple wanting to get out into the great Hoosier countryside.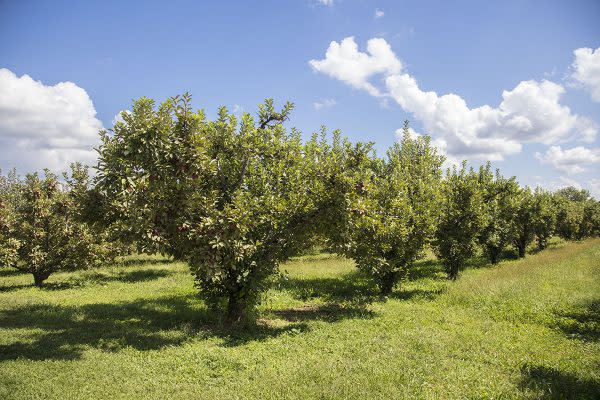 Dougherty Orchards
Open year round, Dougherty Orchard is the oldest known orchard in Indiana that has been continuously owned and operated by the same family. Just west of Richmond and northeast of Cambridge City, Dougherty Orchard has been growing their signature apples for 135 years! The farm began in 1883 when William Dougherty first planted an orchard on his five acre farm. He began with 200 apple, cherry, and peach trees.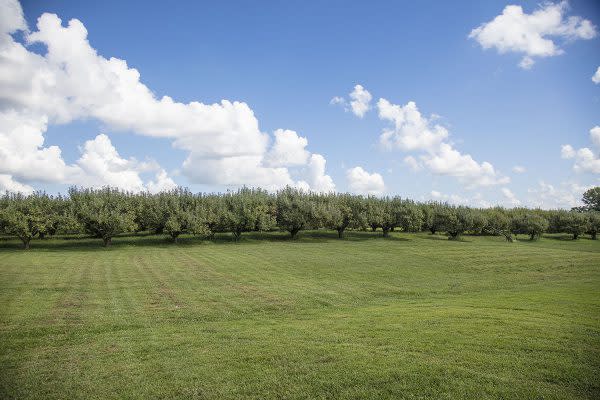 Part of the apple orchard.
Over the next century, the farm was passed down to William's descendents until it became the property of Andra Dougherty-Solis and her husband Epifanio Solis.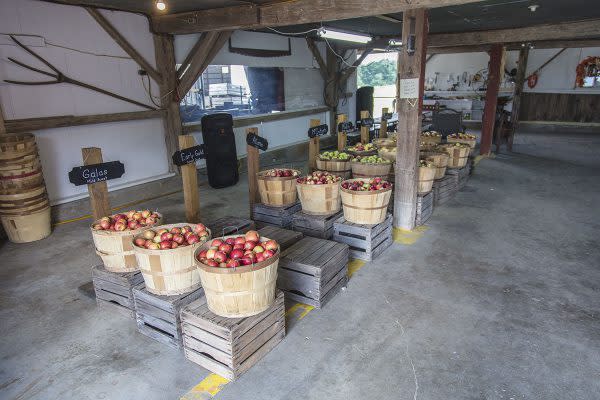 The orchard shop.
In 2018, the Dougherty farm offers a little something for everyone. Apples, of course, are the primary draw and come in a wide variety. Visitors can select their own straight from the trees, or select previously picked fruit in the orchard shop.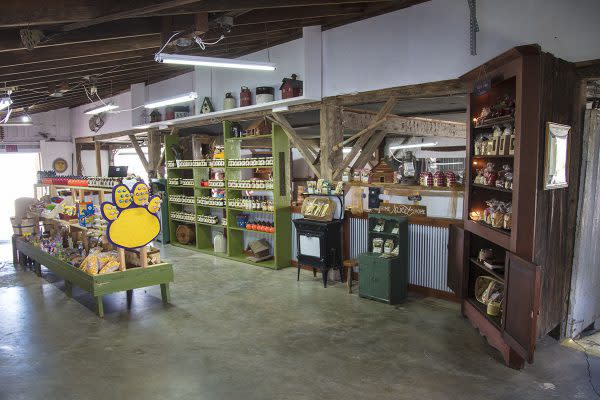 The orchard shop.
Dougherty also offers other apple-based treats including apple dumplings, apple cider donuts, unpasteurized apple cider (which is WAY better than the other stuff and has just an edge of danger), caramel apples, and apple butter.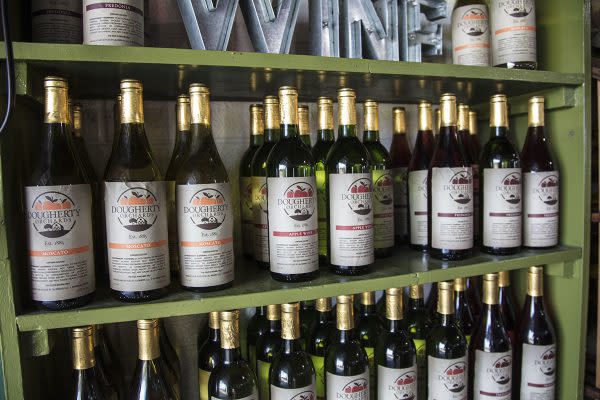 Apple wine, courtesy of nearby J&J Winery.
The orchard also partnered with J. & J. Winery in nearby Richmond to produce a unique selection of wine and beer, all of which can be sampled in Dougherty's new Winery and Craft Beer bar.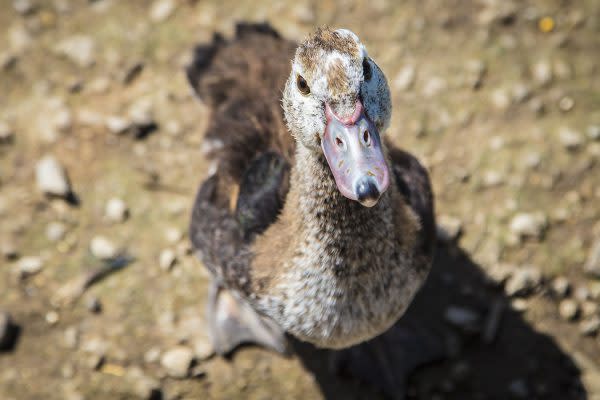 A friend in the petting zoo.
Dougherty also is home to a fantastic petting farm, which is fun for the whole family.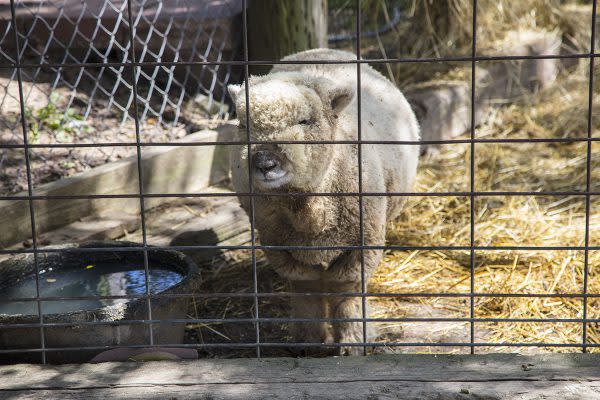 Look at his little face!
For a very affordable $2, visitors can see and interact with pigs, goats, chickens, sheep, ducks, an ostrich, ponies, donkeys, cows, and a peacock! I'm pretty sure I also saw a reindeer.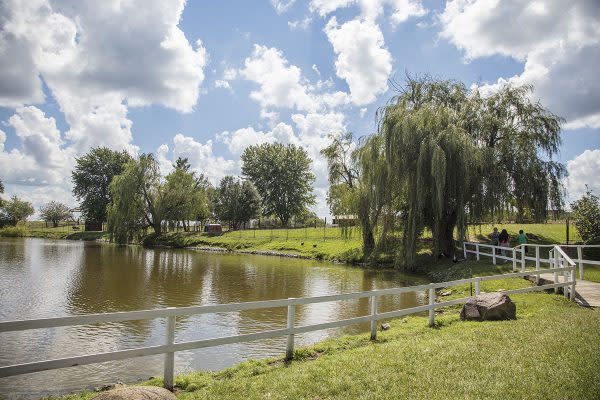 Bucolic petting zoo!
In September and October, Dougherty opens up its pumpkin patch so visitors can select the best pumpkin(s) for their front stoop, or they can pick one from the large selection out front.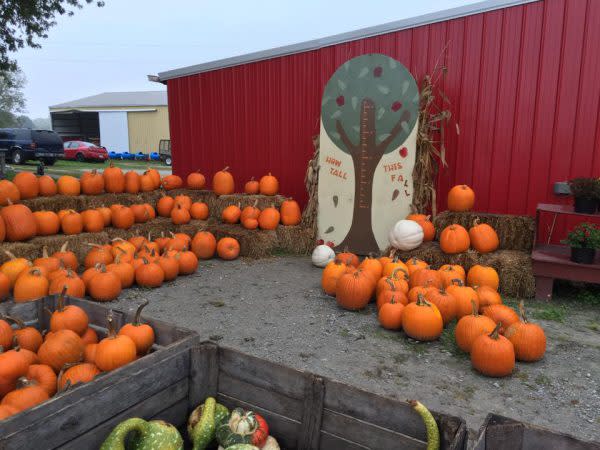 Pumpkins galore in September and October (photo courtesy of Dougherty Orchard).
The orchard also offers weekend activities like hayrides, the Apple Express Train, and a bounce house, along with field trips in August through October.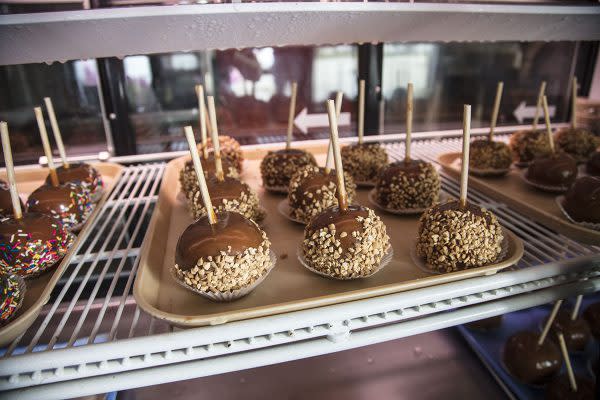 Carmel Apples
Dougherty Orchard is open year, Mondays through Saturdays from 10:00 AM to 6:00 PM and on Sundays from 12:00 PM to 6:00 PM.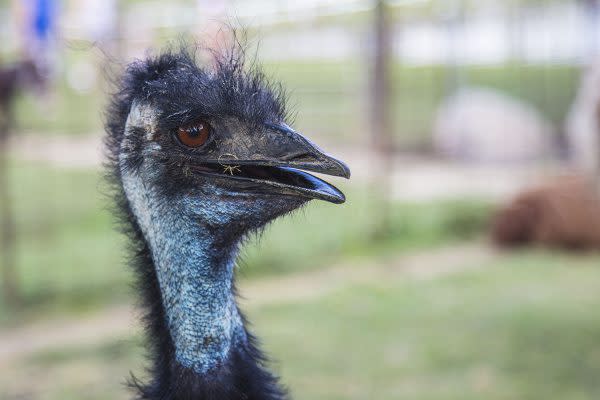 The Dougherty Orchard ostrich.