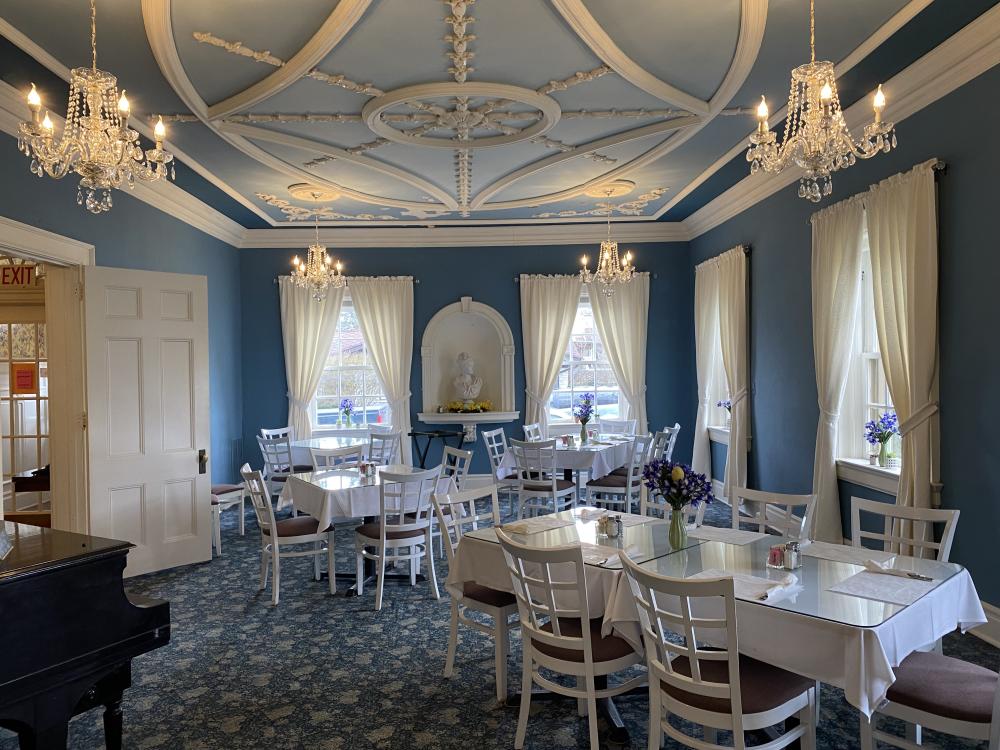 Dating back to the early 1900s, the Hostess House is one of the most opulent homes in Marion. The mansion was designed by Samuel Plato, one of the first African-American architectural designers and building contractors. He was commissioned by J. Wood Wilson to build a stunning mansion for his bride-to-be. It was to be a wedding gift for his new wife, Peggy Pampai.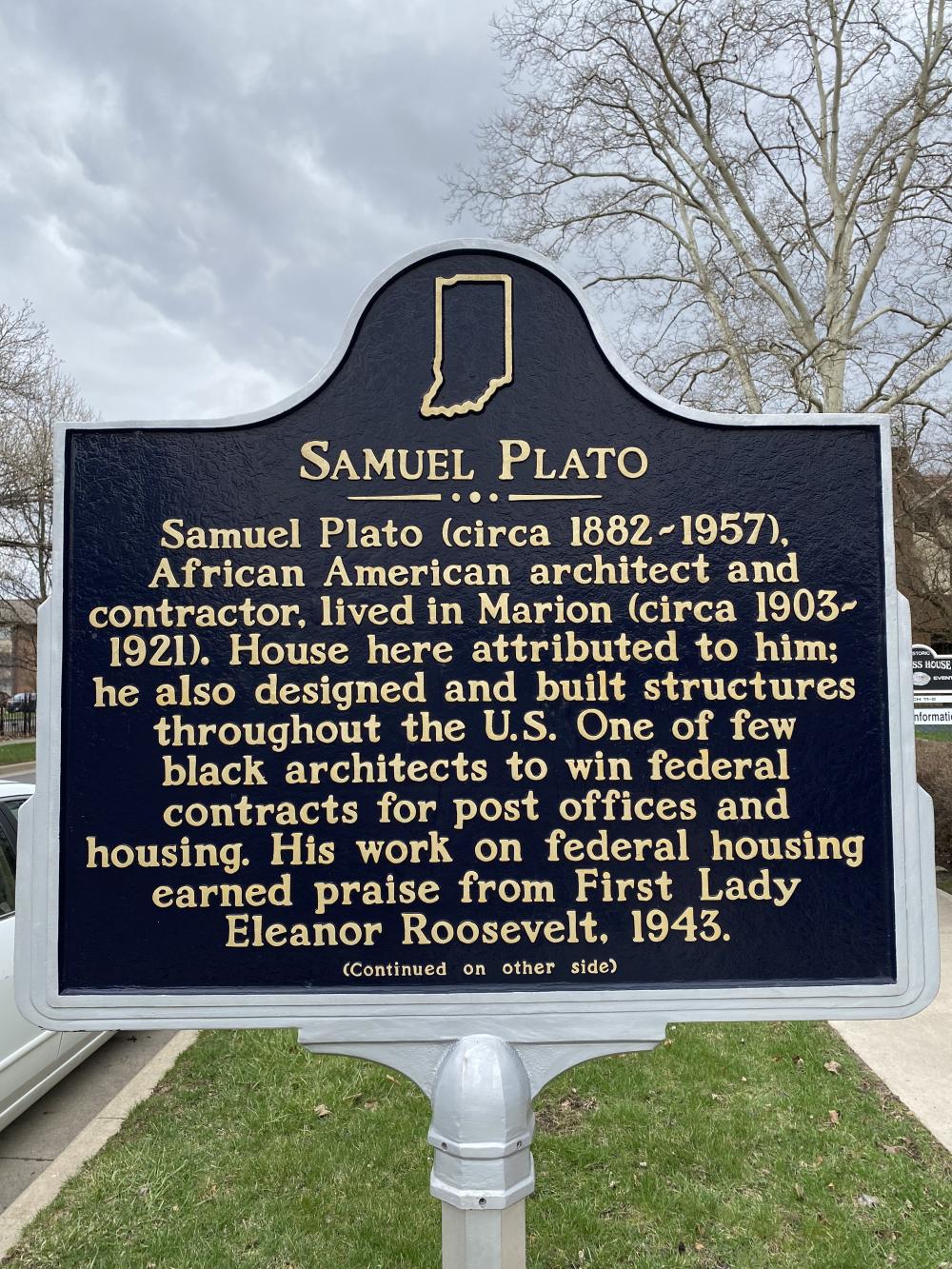 Plato was born in 1881 in Alabama in a slave cabin and learned construction from his father. He attended the State University of Louisville and then enrolled in the International Correspondence School at Scranton, Pennsylvania, where he received his formal architectural training. He moved to Marion in 1902 where he built a complex of apartments, the First Baptist Church and the Second Baptist Church. Over the course of his career, he built about 40 different post office buildings and was awarded several defense housing contracts at a time when it was rare for African Americans to receive government contracts. 
The home has historical significance due to the design and renowned architect and for its use later as the site of many parties, dinners, and teas for prominent guests. By the 1940s, it had been abandoned when Wilson's widow moved elsewhere. After being vandalized, a group of socialites in the Marion community started an effort to renovate the structure to be used as a center of entertainment where they could host guests outside of their homes.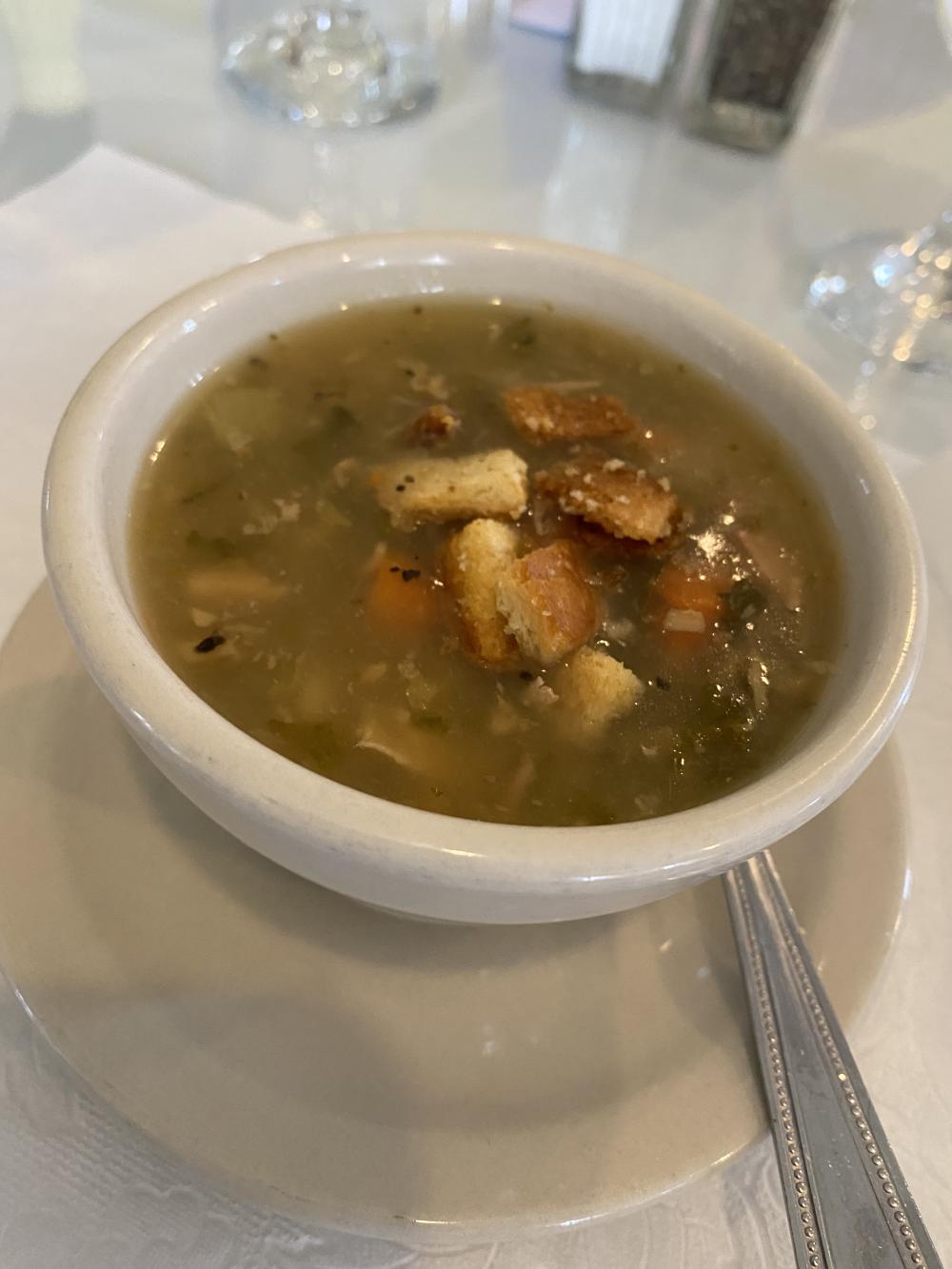 The Wilson-Vaughan Hostess House is now used as a public event space, hosting weddings, cultural events, and social gatherings. There's also a restaurant inside that operates on weekdays from 11 a.m. - 2 p.m. in one of the mansion's impressive dining rooms as well as a boutique on the second floor.
We were able to visit for lunch during our time in Marion and it was delightful. The home bears many beautiful details in the woodwork, glasswork, fireplaces, drapery, and other decorative touches. The menu has a number of sandwiches, burgers, and salads with a soup of the day. Options include a pecan chicken salad, a harvest spinach salad, a classic Reuben, a pork tenderloin sandwich, and a cranberry turkey sandwich. 
The dessert menu has a number of irresistible treats - from apple dumplings to ice cream sundaes, but their signature sweet treat is the butterscotch pie and I highly recommend it. It had a decadent layer of butterscotch pudding with a pillowy, marshmallowy topping that was like nothing I've ever had before. It's worth dropping in just for a slice of that pie and a cup of coffee even if you're not looking for a full lunch. For more information, visit hostesshouse.org.