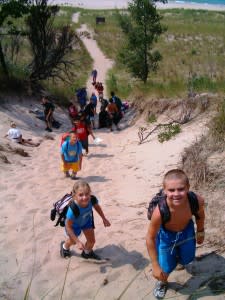 For a summer camp full of fun that the kids won't ever forget, check out Dunes Learning Center.
Are you still looking for an unforgettable summer trip for the whole family, or an amazing summer camp for the kids?
The good news is that what you're looking for is within driving distance.
The Indiana Dunes area is home to Indiana Dunes State Park, which was recently chosen by USA Today as one of the nation's 10 Best State Parks (out of more than 6,000 state parks nationwide).
And the dunes is also home to Dunes Learning Center, which has a 63-acre campus located in the heart of the Indiana Dunes and which is surrounded by scenic trails, historic sites and one of the most diverse ecosystems in the nation.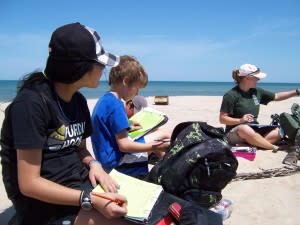 Learning and enjoying the beach at Dunes Learning Center's camp.
Kids who go to camp at Dunes Learning Center will discover the beaches, prairies, dunes and woodlands of Indiana Dunes National Lakeshore while bug hunting, night hiking, bog stomping, craft making and campfire singing. Lodging is provided in modern, climate-controlled cabins.
Choose from the $375 overnight camp for ages 14-17 from June 29 to July 3; the $375 overnight camp for ages 9-13 that run June 22-26, July 20-24 or Aug. 3-7; or the $150 day camp for ages 6-8 from Aug. 10 to 14.
Parents can drop their kids off and return home, or can enjoy a mini vacation in Indiana Dunes Country. There are many lodging choices, including campgrounds in Indiana Dunes State Park and the Indiana Dunes National Lakeshore, as well as luxurious hotels and charming bed & breakfast locations.
Indiana Dunes State Park was named a 10 Best spot in the nation. This photo shows why.
So how can parents have fun while their kids are off to camp?
How about enjoying the 10 Best park that is Indiana Dunes State Park? Relax on a sandy beach along Lake Michigan, hike a scenic trail or, if you're really ambitious, try to climb the three tallest dunes in the park on The 3 Dune Challenge trail (which can be done any day of the year).
The park's Nature Center also has exhibits and regular programs. While in the area, explore some of the Indiana Dunes National Lakeshore sites as well.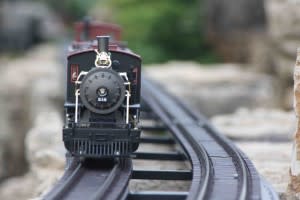 Taltree Arboretum is a great place for nature lovers and model railway buffs.
There are also other great attractions, like those featured on Indiana Dunes Tourism's Must See & Do list. Among the attractions are Taltree Arboretum's Railway Garden, Broken Wagon Bison Farm (enjoy a tour), Chesterton's European Market (every Saturday from May to October), Portage 16 IMAX, Bass Pro Shops, and 49er Drive-In Theatre.
And don't forget to hit the downtowns of Valparaiso and Chesterton for great dining – we're talking Mediterranean, Italian, Spanish, Mexican, steak and seafood or burgers. Or head to Portage for dining along the marina at Latitudes Waterfront Dining & Events or sushi at Fuji.
I once took a week off work to explore all the great attractions close to home in Indiana Dunes Country. I'm already planning to get a lot of sand dune climbing, beach relaxing and outdoor dining in the summer. What about you?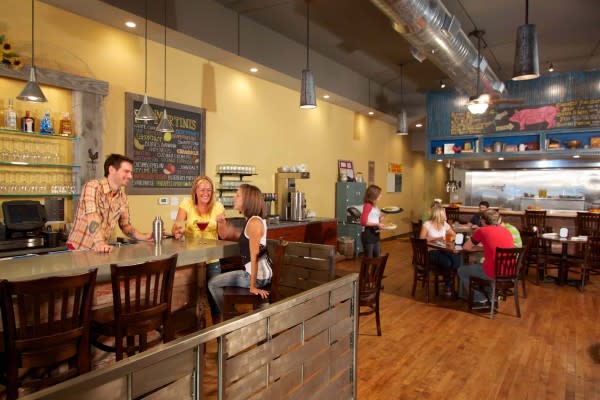 Valley Kitchen & Bar is a farm-to-fork restaurant in downtown Valparaiso.