Confession - I had never been to Ertel Cellars Winery before. But last week my husband had his work Christmas party. It is always a surprise. We never know where we are going. We just load a bus up and tada, we are at our destination. I was pretty excited when we pulled into Ertel Cellars. I had heard wonderful things about this place, but had never been there.
The atmosphere is great. Their dining room is quite large and open and even though there were several parties there that night, we felt like we were in our own space.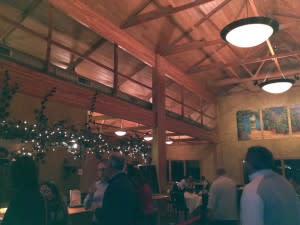 And the food was delicious! Between the calamari appetizer and my grouper (the fish special of the night) I was pretty confident that they would have to roll me home! (Pictured are my husband's and my entree.)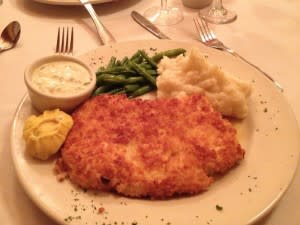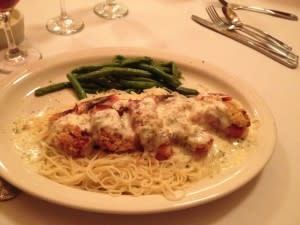 If you find yourself in Ripley County (think just west of Cincinnati), then make plans to stop by Ertel Cellars. We also sampled some wines and bought a bottle to take home. Nothing like an end of the day glass of wine - straight from an Indiana winery!