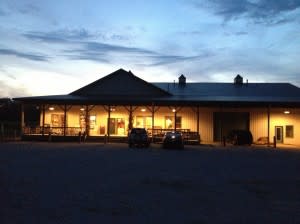 Just a few minutes out of Fortville, Indiana, about a 40-minute drive from Indianapolis, there is a farm known for its Christmas trees. "Whoa," you're thinking, "This blog is a few months too early. I'm focused on fall." Don't worry, that's what I'm focused on too. From the chill in the air, to pumpkin carving and pumpkin spice I'm really excited for fall. Piney Acres Christmas Tree Farm, also hosts a month long Fall Festival.
From now until October 31st, Piney Acres has wagon rides, corn mazes, a hay maze for kids, a haunted loft, and, my personal favorite, a pumpkin patch. It's the ultimate way to celebrate fall. You can wear a sweater and sip cider while tiptoeing through the pumpkins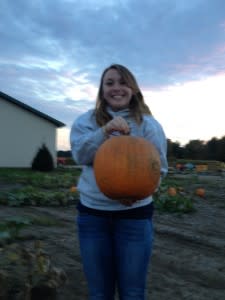 to find to perfect one that will inspire a carved masterpiece.
While it is a place for family fun, on Fridays and Saturdays from dusk until 10 p.m. Piney Acres gets spooky. The hayride, corn maze, and loft are haunted during these times. Though I definitely do not recommend the haunted attractions for children, it is a great time for teens and adults.
A green glowing light through the corn in the distance made my heart pound the closer I got to it. Then, I saw in the light the outline of a cage. Right next to it I looked over and a woman, crazed and feral, sat up from lying down and let out a perfect horror movie scream and shook the bars. I screamed and almost broke my boyfriend's hand.
You should know that I am a professed scaredy cat, I can't even watch previews for horror movies, and I managed through the maze and the hayride.
Another great perk of Piney Acres is the cost. Pumpkins average from $3.00 to $5.00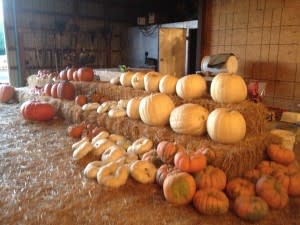 each and most tickets for attractions are about $7.00. Right now, Piney Acres also has a deal on livingsocial, if you pay $10.00 you get $20.00 to spend on attractions.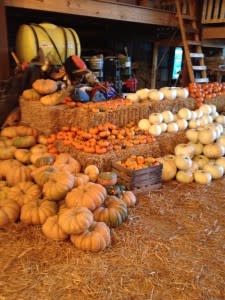 For more information about dates, times, prices, and locations click here.
So this October, when you're craving some fall festivities head out to Piney Acres. Whether you're going as a family for pumpkins and a child friendly hay ride or on a date with friends to get spooked, Piney Acres has something to offer you.