Autumn is just around the corner in Festival Country Indiana! Awesome leaf peeping opportunities will soon be here, and the Fall Fun Johnson County has to offer includes corn mazes, pumpkin patches, fall festivals and more.
Festival Country, located just south of Indianapolis, is home to two of Central Indiana's best corn mazes. The Mike Kaiser Poor Farm Haunted Corn Maze in Franklin is as scary as it sounds. As if it wasn't hard enough to get out of a maze, this maze adds strobe lights, fog machines and, of course, a variety of frights. The farm is open every Friday and Saturday night in October, weather permitting.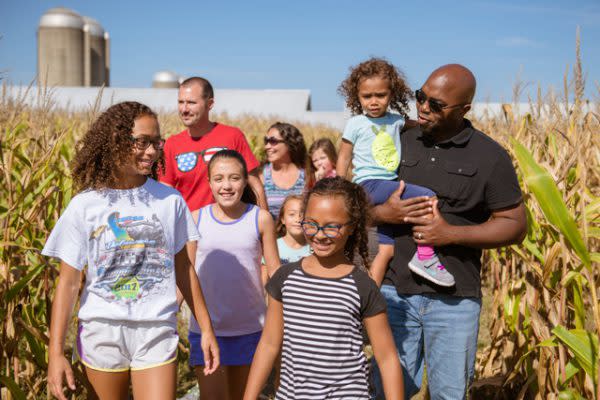 The corn maze at Kelsay Farms is fun for the family.
The other awesome maze is at Kelsay Farms in Whiteland. This farm offers a complete fall experience, with a corn maze, a straw bale mountain that the kids love to climb, and a barn full of corn grain to roll around in. The farm is open the last weekend in September to the last weekend in October.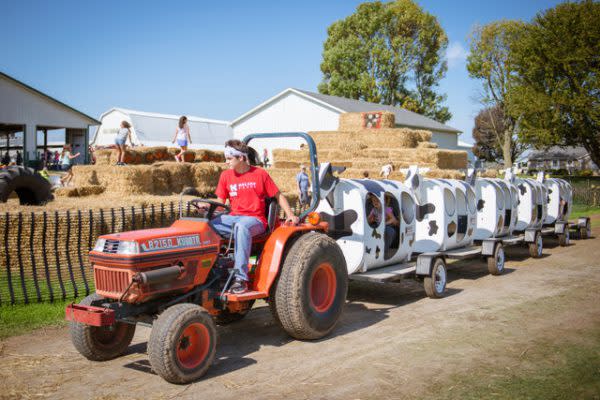 Enjoying a ride at Kelsay Farms.
I also love heading to The Apple Works in Trafalgar for an amazing array of apples, as well as apple dumplings, caramel apples, apple pie, pumpkins pie and apple cider. This orchard is also home to concerts each weekend in September and October. Add in a U-pick pumpkin patch and kid's attractions like a U-pick pumpkin patch, a super slide and a bamboo maze, and it all adds up to a good time.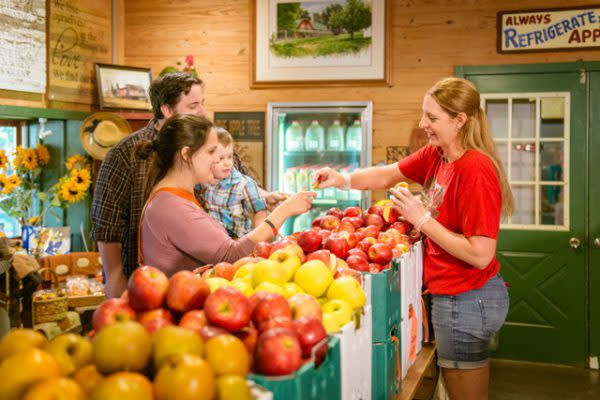 Enjoy apples from The Apple Works this fall.
Whiteland Orchard, like The Apple Works, is a great spot for apples and pumpkins. Some of the best fall drives are on the roads near places like The Apple Works.  Click here for a fall drive put together by locals who know Festival Country. The leaves usually start changing color in late September, are at peak color in mid-October and show color into early November. There's no better way to enjoy the season than a fall drive through Festival Country, which is between Indy and Brown County.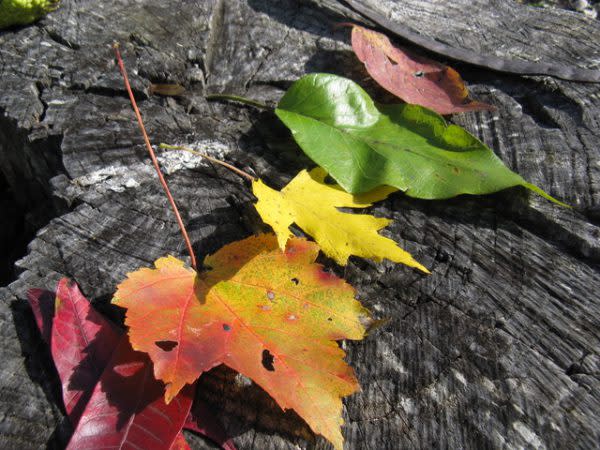 The colors at Johnson County Park.
If you want to get out of the car and enjoy the colors in a more active way, enjoy a nature walk at Atterbury Fish and Wildlife Area, Johnson County Park, and Laura Hare Preserve at Blossom Hollow.  I also enjoy kayaking at Blue's Canoe Livery in Edinburgh, which, in the fall, usually stays open on weekends through September, but call or check their Facebook page.
This is also a great time to head out to Mallow Run Winery and enjoy some wine and cider tasting on a crisp autumn day or head to downtown Franklin and sample wines from River City Winery. Festival Country is also home to a thriving craft brew scene. The wineries and brewpubs can be found here.
Finally, Festival Country Indiana earned its name by being the place for festivals and events, so check out great fall events like Heartnut Festival, Edinburgh Fall Festival, Harvest Moon Fall Festival, Rock the Clock, Highlander Festival, Franklin Fall Festival, Monster Mash, and Halloween Town.
Enjoy a fall weekend getaway by staying at a B&B or hotel in Festival Country.