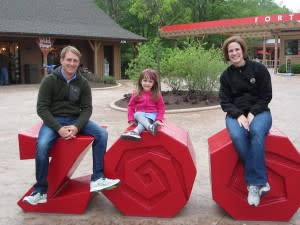 A few weekends ago, my husband, daughter and I headed up to Fort Wayne (about a two hour trip north from Indy) to spend the weekend. I have been to Fort Wayne many times before, but this was the first time I was able to visit some of their top attractions and be able to enjoy it with my entire family!
The weather wasn't quite as good as we had hoped, so we started at Glenbrook Square Mall to pick up an extra layer of clothes! We were pleasantly surprised to find a TWO-story carousel in the Food Court. A huge hit!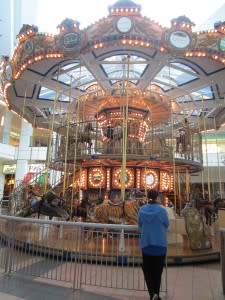 Then we were off to the Fort Wayne Children's Zoo. The weather became a plus because the animals were so active and we got to see pretty much every single one up and about.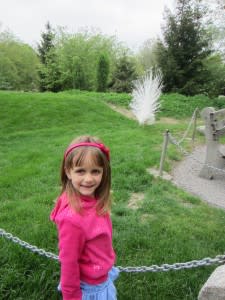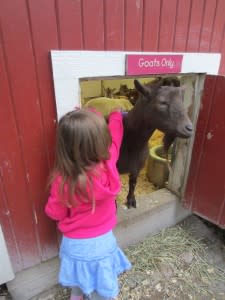 We even tackled a few of their rides including one giving us a bird's eye view of the zoo (Sky Safari) and the River Ride which gives you a relaxing ride through the Australian Adventure.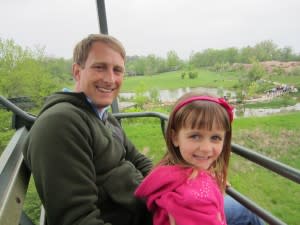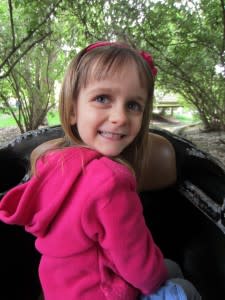 My favorite animals were the kangaroos ... we were even allowed to walk around with them! Very cool.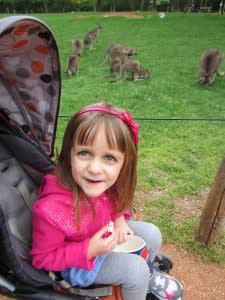 The second day we headed out to Science Central - a museum focused on teaching and entertaining kids.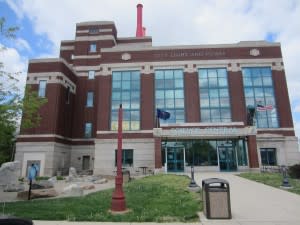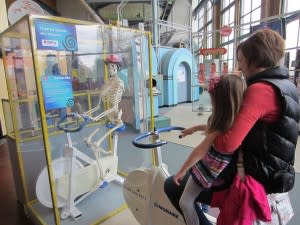 Our favorite spot was the crooked house. So hard to stand up and really hard to grasp in pictures, but we spent a long time in here!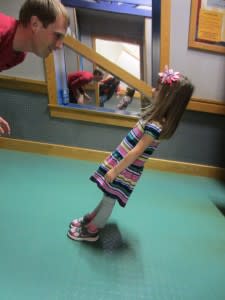 All in all it was a fantastic getaway! We unfortunately weren't there when their minor league baseball team, the Fort Wayne TinCaps, were playing. Sad indeed since in 2009 (the year the stadium opened), Parkview Field was named ballpark of the year.
We also didn't have time to visit Foellinger-Freimann Botanical Conservatory. So next time we will certainly have to plan more time for our visit! At least we got to get in some swimming in the indoor/outdoor pool at the Hotel Fort Wayne!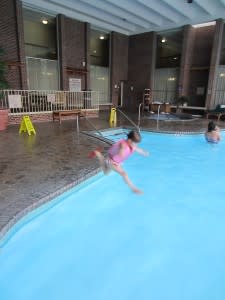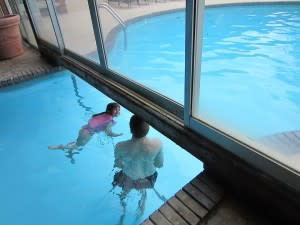 Thanks to the Fort Wayne Convention and Visitors Bureau for helping us plan the weekend. If you are planning a trip, do yourself a favor and check out their site for more info on hotels, events and attractions. There's a reason I call this place "Fort Fun!"