If you have never been to Kokomo (or have not visited recently,) this summer is the perfect time to discover all the new and family-friendly activities the city has to offer!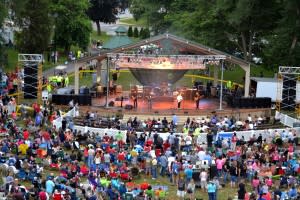 Kokomo's Summer Concert Series kicks off this month at the Kokomo Arts Pavilion in Downtown's Foster Park with fun festivals, fantastic live music, and great performers and bands all summer long!  All concerts are free and family-friendly.  2015 summer headliners include:
June 13 - RibFest featuring The Lowrider Band June 27 -  The Rat Pack is Back! live from Las Vegas with the Kokomo Symphony Orchestra
July 2-4 - Haynes-Apperson Festival - Parade, food, car shows, fireworks, and concerts featuring Pink Droyd with Laser Light Spectacular (July 2), Bret Michaels (July 3), and Here Come the Mummies (July 4) July 25 - The Mark Farner Band
August 1 - Rhumfest featuring David Cook August 8 - Weberfest featuring MiniKiss August 15 - Taste of Kokomo featuring Danny Seraphine, Bill Champlin & CTA September 25 - The Lovin' Spoonful on their 50th Anniversary Tour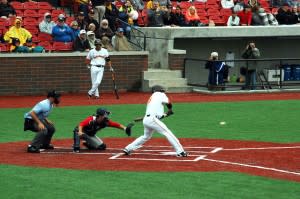 The Kokomo Jackrabbits (named after the Apperson Jack Rabbit, an early automobile manufactured in Kokomo in 1907) play their inaugural season of baseball this summer at the city's new Kokomo Municipal Stadium. Post-game fireworks, themed game nights, pre-game festivities, Kid Zone for youngsters, and strong community partnerships create a fun game-day experience.  And best of all, the Jackrabbits' home turf is within walking distance to Kokomo's revitalized downtown, full of unique dining, shopping, and entertainment options, and adjacent to beautiful walking and biking trails along the Wildcat Creek.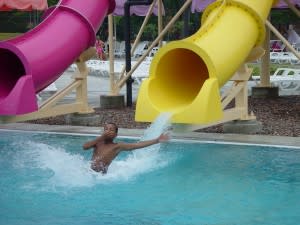 Check out Kokomo Beach Family Aquatic Center, the perfect place to cool off on a hot summer afternoon, with a large leisure pool, high energy water slides, splash pad, kiddie slides, and lazy river.
Other must-see attractions this summer include Kokomo Wings and Wheels Air & Car Show on Saturday, July 18, 2015 at Kokomo Municipal Airport, racing action at Kokomo Speedway, Kokomo Automotive Museum's new exhibit "The Life and Times of the Ford Thunderbird" on display through October 9, 2015, and First Fridays, held year-round in Downtown Kokomo.
For more information on Kokomo or to see a full list of summer events, go to www.VisitKokomo.org.