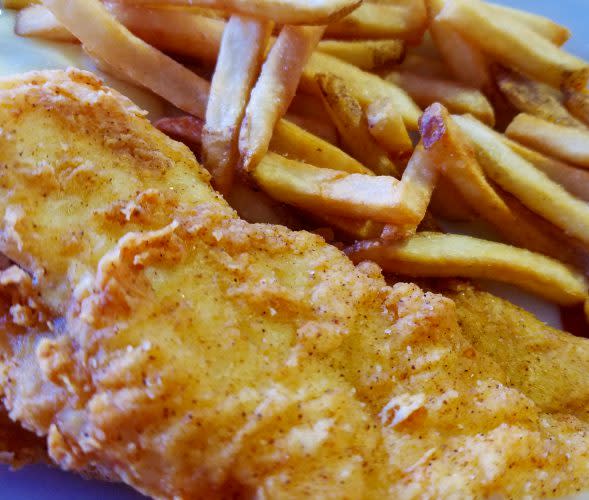 Northeast Indiana is blessed with not one, but two iconic fish restaurants known for their mouthwatering fried fish dinners. What's crazy is that these two legends are both situated in the middle of the region's lake country and ONLY a few short miles apart. The hardest decision you'll have to make on this road trip is choosing which fish restaurant you'll try first, the Original Famous Fish of Stroh or the Turkey Lake Tavern.
Original Famous Fish of Stroh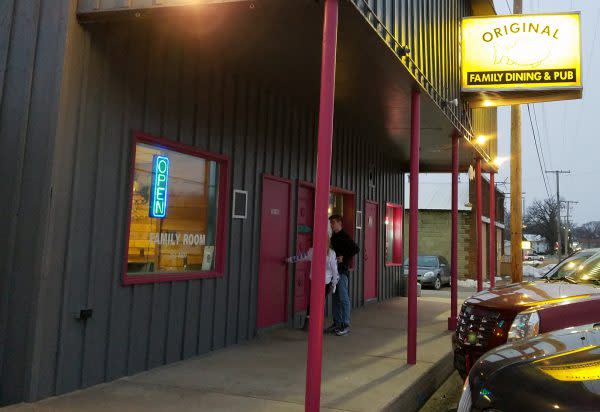 There's one main reason to head to Stroh, Indiana and that's to savor the fried fish at the Original Famous Fish of Stroh. The name "Stroh" in northeast Indiana is synonymous with fish and you'll be hard pressed to find a resident who hasn't been there at least once, or more likely year after year to savor it's specialty. It's an interesting drive to get to Stroh as you will be traveling down roads that wrap around lakes and countryside. You'll know you're in the right place as the glowing yellow sign is there to greet you with its promise of deliciousness.
The restaurant is cozy with a traditional lake-themed decor and is typically filled with locals and patrons from the surrounding lakes and towns. There's a history here and the casual nature of the restaurant makes dining there a real treat for all ages. Take a seat at the bar or head into the family room. My kids and I were lucky and stopped on a quiet evening so we had plenty of attention from our server who is used to out-of-town diners.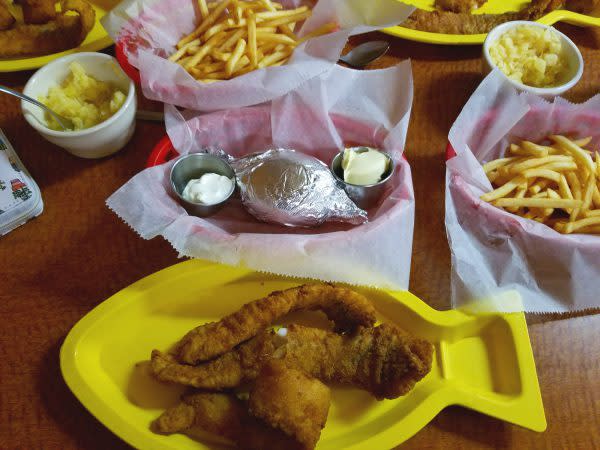 You can study the menu all you want, but make no mistake, if you are going all of the way to Stroh you are getting the fish dinner. I opted for a three piece dinner and with all the sides and a salad bar filled with plenty of offerings. The fish has a signature mix of spices and is lightly breaded and fried to perfection. Their blend of spices is what has made them famous for decades and is definitely what continues to bring diners en masse. The only negative about this meal was the utter sadness I felt after finishing my last bite of fish.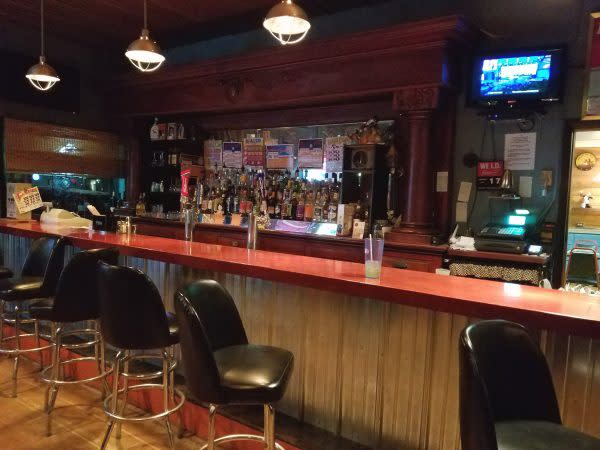 Fish lovers, you owe it to yourself to head to Stroh for this legendary fish dinner. Note: if you look up the restaurant online and see something about it being closed, don't panic. There was a location in Fort Wayne that closed several years ago and rest assured, the original is still open in Stroh.
The Original Famous Fish of Stroh (4230 South 1175 East, Stroh) Facebook
---
Turkey Lake Tavern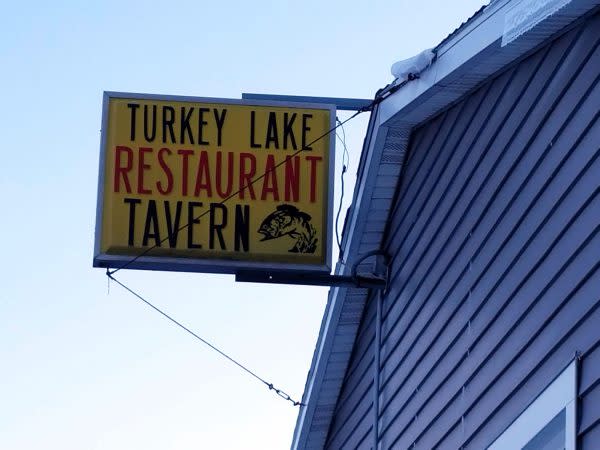 Just a few miles north of Stroh is another small Indiana lake town, Elmira. While the name doesn't immediately bring up the thought of fish dinners, the Turkey Lake Tavern has been luring diners to town for 35 years. Elmira sits just inside of the LaGrange County line and is bordered by Big Turkey Lake to the east. With the restaurant situated so closely to the water, it's no wonder that they draw in quite a crowd during the warmer months.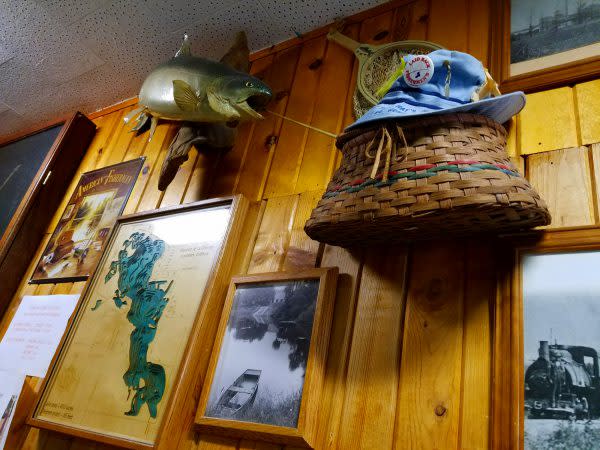 The interior reminds me of my grandparent's lake cottage with its warm paneled walls, taxidermy fish and fishing tackle. There are plenty of historical photos from the lake and found myself scanning the images as I waited for my food. The bar is located in the back of the building and is small but the perfect place to cozy up to your date.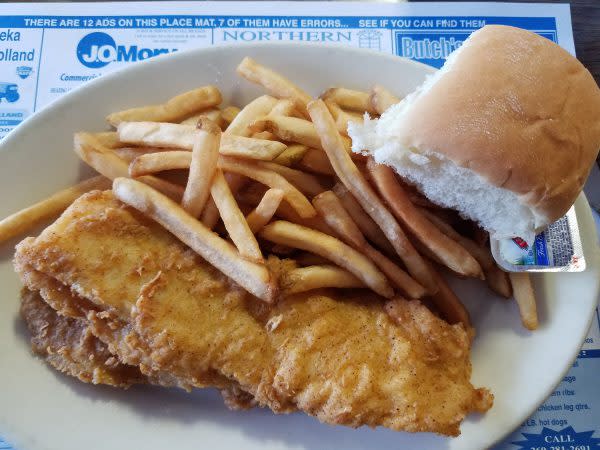 The only reason I need to scan the menu is to figure out how many pieces of fish I want in my dinner. Although if you want to add on additional pieces they offer the option to up size your meal if you change your mind. The dinner comes with a side salad and the server recommended the house-made French dressing. It has a wonderful sweetness to it that makes it stand out from traditional versions of the dressing. Loved it.
The fish arrived and were fried to perfection. The Turkey Lake Tavern definitely has it's preparation down to a science with a light dusting of flour and their blend of special seasonings. What elevates this fish dinner for me is their homemade tarter sauce. It has a subtle hint of sweetness that complements the dish perfectly and I slathered it on every bite. Spectacular.
Finish up your meal with a piece of pie and a cup of coffee and you will be sufficiently stuffed for your ride home. This trip is one that I will certainly take again.
Turkey Lake Tavern (3600 S 1150 E, LaGrange) (260) 351-2920 Facebook, Website 
For additional things to do in LaGrange County, click here for the Shipshewana/LaGrange County Visitor Bureau.