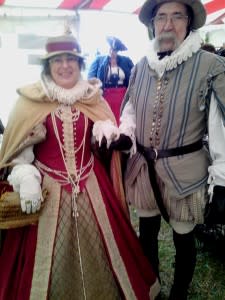 If you're into larping, Monty Python, or Renaissance-period culture, then the Fishers Renaissance Faire at the Klipsch Music Center is for you!
This was my first time to attend the Fishers Renaissance Faire. I've had a fascination with all things related to medieval culture since attending my first Renaissance festival in high school.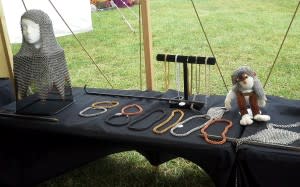 The Fishers Renaissance Faire is a 2-day affair and has been ongoing for 11 years. Despite cold weather on the first day, a large turnout of loyal fair goers braved the drizzle in their medieval garb and even an occasional dragon costume. Despite cool temps, their enthusiasm and fascinating costumes created an educational and fun atmosphere!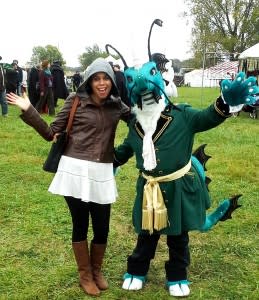 Dozens of tents sold a wide variety of weapons, toys, Renaissance clothing, costume pieces, and fortune- telling services. One tent specialized in larping clothing for role-playing aficionados. Note: Larp stands for 'Live-action role play'.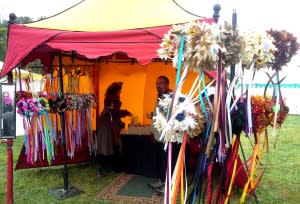 Another sold an assortment of steam punk décor and accessories. I bought a headband to wear at my next Renaissance festival! Guests admired choral groups who entertained as well as watching jousting demonstrations.
As for food, the Fishers Renaissance Faire offered a great variety – crepes, cheesecakes, bread bowls of soup, Shepherd's Pie, and sandwiches. I sampled delicious organic, homemade Black Cherry Root Beer and Elk Chili with cheese and potatoes. Both were delicious delights on a windy day! The mead tent was a warm, cheery spot for adults to enjoy Medieval-style beer, turkey drumsticks, and whimsical ballads sung by rollicking pirates.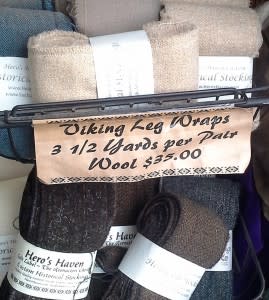 After reading the Old English epic poem Beowulf many times, it was cool viewing chain mail pieces up close, thus making a physical connection to a historical piece of literature.
Watch Indiana Insider blog to add details about the 2016 Fishers Renaissance Faire to next year's fall fun!
Admission:
Adults $12
Kids age 5-12 $5.00
Kids 4 and under FREE
No pets allowed.