State Parks - a gem across the state in Indiana. I've visited my share (McCormick's Creek, Prophetstown, Turkey Run) and I love them all. Last month I had the opportunity to return to one I hadn't been to in awhile - Fort Harrison which is conveniently located only 15 minutes from my house.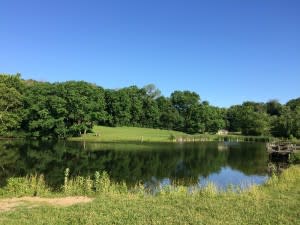 We picked up dinner and headed to the park to spend some time walking around. It was a gorgeous late afternoon and the scenery was beautiful. We took the opportunity to walk around one of the small ponds.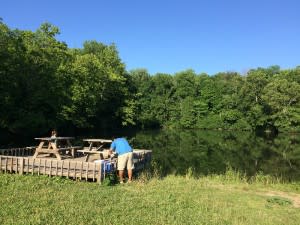 We didn't opt for the long walk to the duck pond, but I had to promise that would happen next time.
There are seven trails ranging in length from .5 miles to 2.5 miles. And if you have a pet - even better! Several paths are paved and and perfect for your furry friends (or a bike, run or leisurely stroll if you are me!).
Don't miss out a state park near you. I promise there is one near you (check out the list on DNR's website) or plan a trip to Fort Harrison and make sure you wear your walking shoes!