I am always happy when I have an excuse to Visit Bloomington and my last visit was no exception. I attended a tourism luncheon at the Fourwinds Resort and Marina and had no idea about this gem located right on Lake Monroe.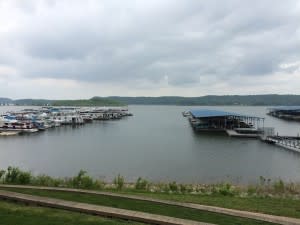 Once you arrive at the Fourwinds - through the Fairfax State Recreation Area - you are greeted by beautiful views and gorgeous grounds.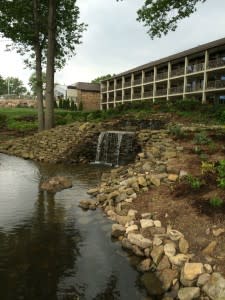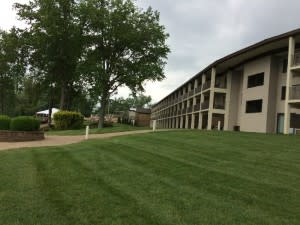 In the last few years the entire resort has undergone a renovation and it clearly was worth it. The rooms have been upgraded and the view from the floor level is one to request.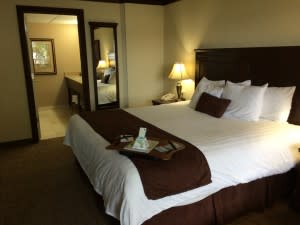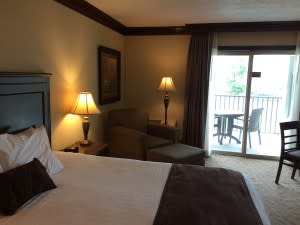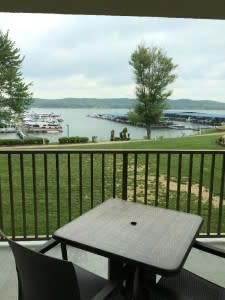 And if you need more space, have no fear - they have a suite for that!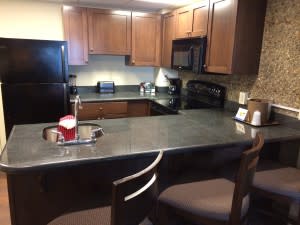 They even have some dining options available ...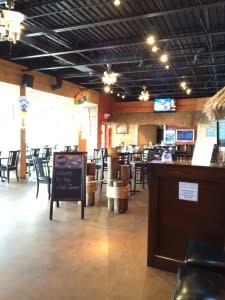 And if you are looking for amenities, they have those too.
Here's another bonus - it's located only 15 minutes from Bloomington where you can have your pick of dining, events and activities. What's not to love?
For more information, be sure to visit the Fourwinds Resort and Marina website or Visit Bloomington.