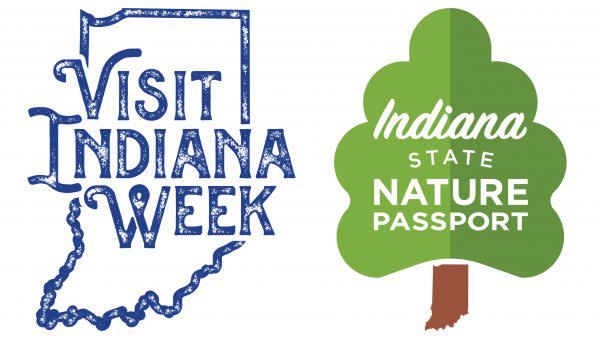 Sunday, May 1st kicks off Visit Indiana Week with free state parks admission and free fishing in public waters from the Indiana Department of Natural Resources! Properties offering free admission include all State Parks and Lakes, State Forests & Recreation Areas, and State ORV Riding Areas owned and managed by the Indiana Department of Natural Resources. Those properties offer a combined 7,700 campsites and more than 150 cabins, and more than 700 miles of hiking, biking, and horseback riding trails. Read More about Visit Indiana Week below.
All Indiana State Nature Passport check-ins during Visit Indiana Week (May 1-7) will be eligible for prizes. At the end of the week, one person will win the grand prize, a 2022 State Parks Pass, a $50 gift card for camping, and a subscription to Outdoor Indiana magazine. You can also get a bonus check-in all month long by making a $10 or larger donation to the Indiana Natural Resources Foundation.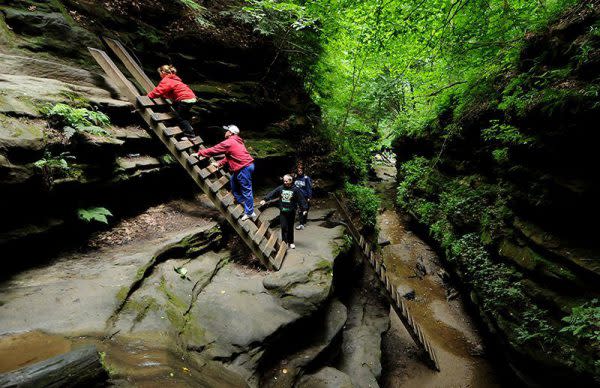 The summer travel season is upon us, and that means Visit Indiana Week is near! This year, travelers who check-in at one of 81 locations on the Indiana State Nature Passport between May 1-7 can win prizes. There has never been a better time to get out and explore. Learn More.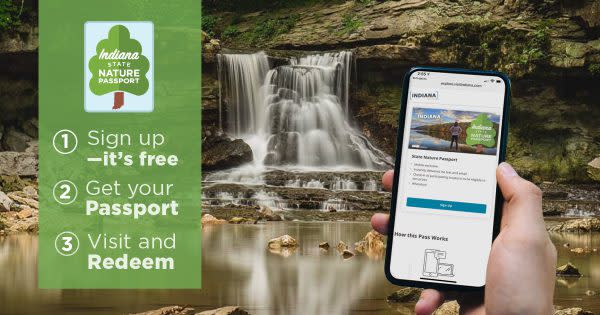 Many of the DNR properties offering free admission are part of the Indiana State Nature Passport! Check in and explore participating locations throughout the state to earn great prizes! The more you visit, the more you win. This program is 100% free, but property entrance fees apply when you visit. Learn More.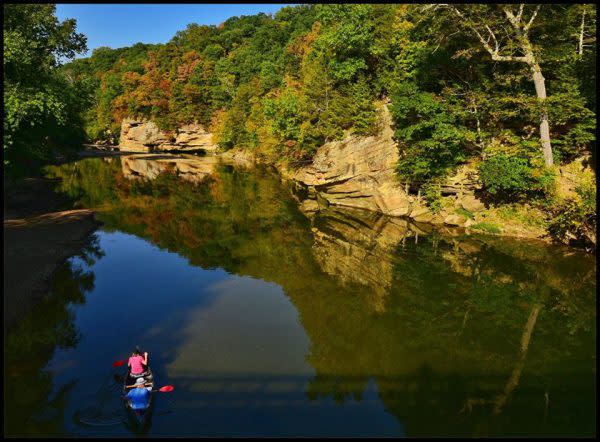 Kayaking on Sugar Greek in Turkey Run State Park
Hiking with cousins. Boating and fishing with friends. Staying in a cabin with Grandma and Grandpa. Mountain biking or horseback riding with your kids. These are the makings of some of the best summer memories. You can do all these activities and more in an Indiana State Park! No matter where you are in Indiana, you're within an hour of one. Whether you pitch a tent or stay in one of the beautiful inns, you'll awaken each morning to a full day of fresh air and outdoor fun.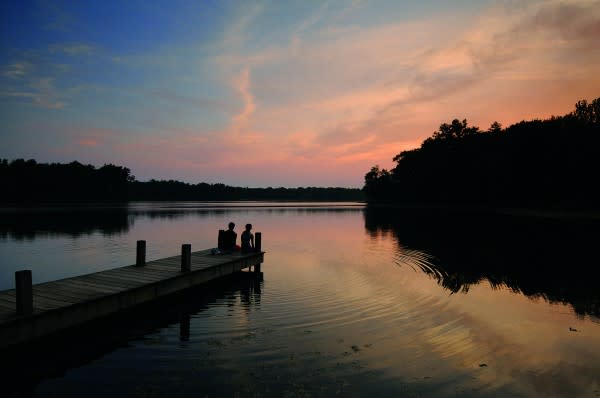 Lincoln State Park
Not sure which park to pick? VisitIndiana.com readers voted and selected these 10 as the "Best of Indiana". 
Learn more about Indiana State Parks here. Find Indiana campgrounds here.