On a recent trip to Valparaiso, I made a stop at the nearby Gabis Arboretum and Gardens (formerly Taltree) in Porter County, just south of Louise Lake. Gabis preserves 330 acres of prairie, forest, and wetlands, along with the largest collection of oak trees in Indiana. Gabis also features an epic garden railroad. If you are an outdoorsy person, love hiking, or are into model trains, Gabis Arboretum is a great place to visit!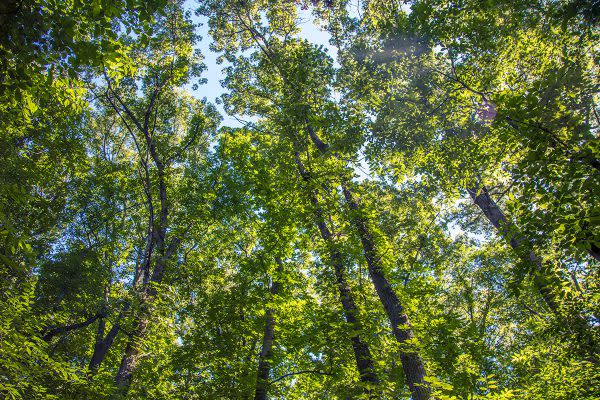 Gabis Arboretum
You might be asking "what is an arboretum?" I didn't know either and had to look it up. I've heard of nature preserves and protected areas, parks, and botanical gardens, but never an arboretum. Arboretums are like botanical gardens in that they feature a wide collection of species, but in the arboretums case, they are trees.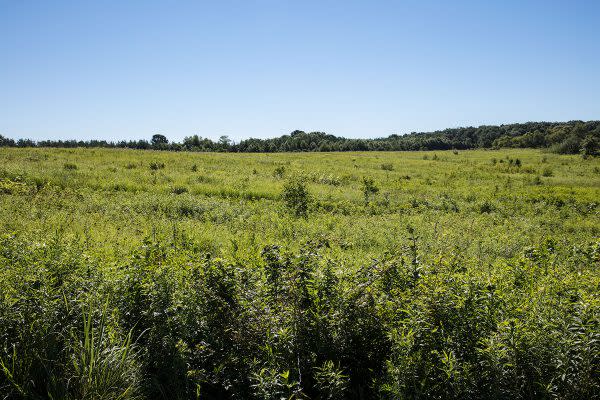 Prairie and woods at Gabis 
Founded in the 1990s by Damien and Rita Gabis, Gabis is a non-profit venture designed to "conserve green space and native species to offset the increase in urbanization." The Gabis' vision was to create space "where people would relax, find inspiration and learn about native landscape, horticulture and ecology."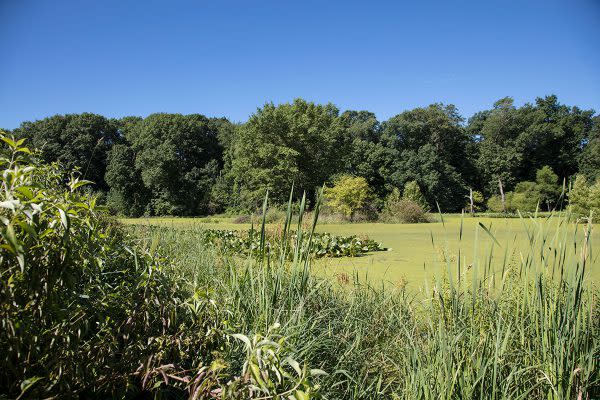 Wetlands area
For 20 years, Gabis has worked to reforest the arboretum, having "planted 7,000 oak and hickory trees on 16 acres." They also started wetland reclamation and other plants, but the focus is on trees. Visitors can hike through woodland forests, wetlands, savanna areas, and more formal gardens.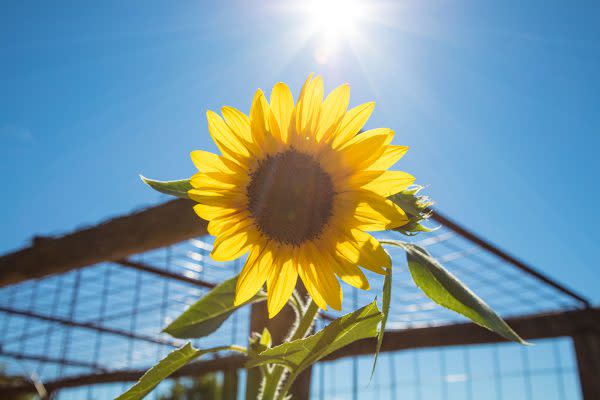 Gabis Arboretum
Gabis features the largest collection of oak trees from all over the world! With 40 species, the Oak Islands Exhibit features several different "islands" of real trees, from Asia, Europe, and the Americas. Each island features an ecology of sorts, with companion plants similar to what would be found in the trees' original environment.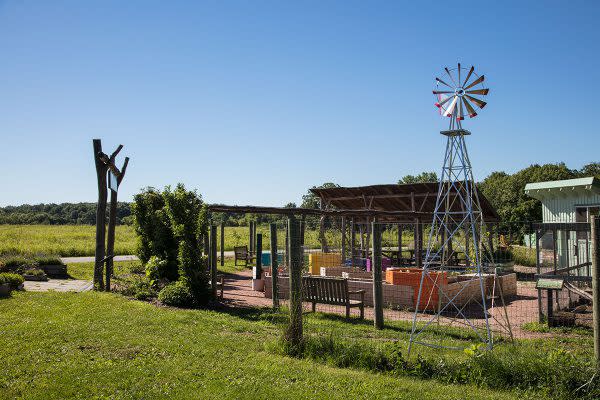 Goats, chickens, turkeys and rabbits!
Along with Oak Islands, Gabis also features a Children's Adventure Garden, the Meyer Memorial Pavilion Garden, the Native Plant Garden, and the Rose Garden. Visitors can also hike on 7 different trails, ranging from 1/5 of a mile to 1.6 miles (dogs are welcome, but make sure they are on a leash) - click here for the map.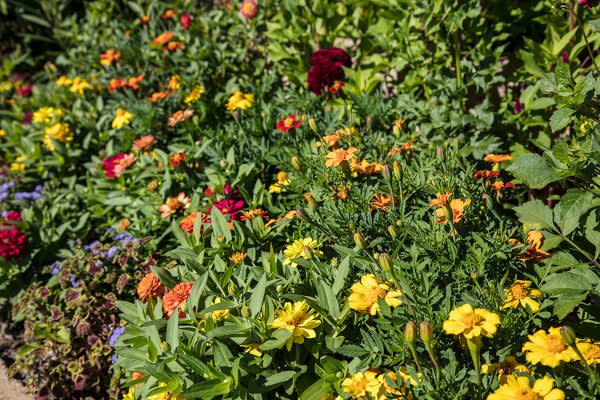 Gabis Arboretum
On any of the trails, you'll run into Gabis's wildlife - including a variety of birds, butterflies, amphibians, and of course, many plants. Gabis is also home to "almost 60 rare plants species," along with the "endangered black bandshell mussels" and "trumpeter swans."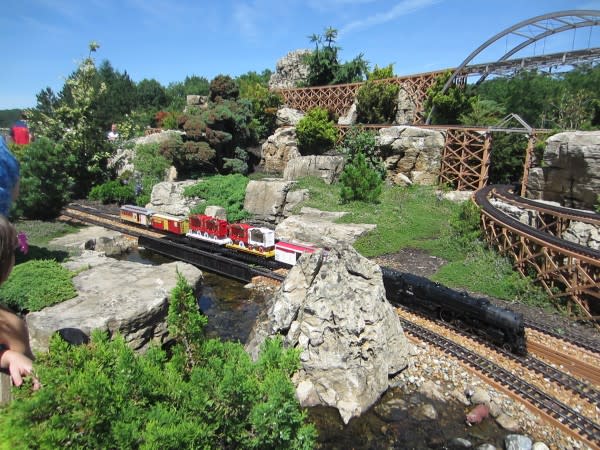 The Railway Garden
One of the most interesting gardens at Gabis is the Railway Garden. This garden, sprawling across an entire acre, features 7 train loops, 6 water features, a whopping 850 tons of Indiana limestone, and over 500 different plant species and varieties. Criss-crossing through the gardens are trains (G Scale), tracks, and historic displays that interpret the history of the United States railroad. The Garden Railroad is open from May to September.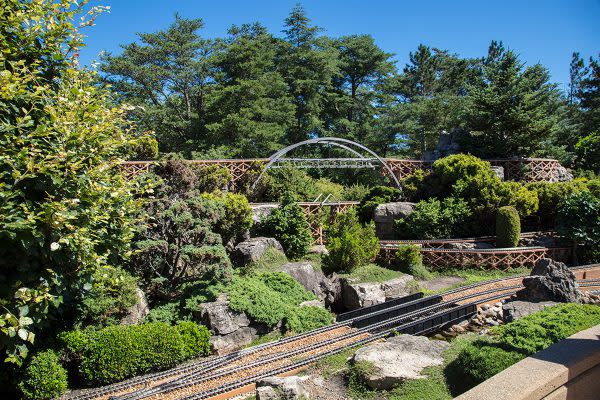 The Railway Garden
Gabis is open April through October, from 8AM to 7PM, seven days a week. Entrance fees for children 4 and under are free, $5 for ages 5-12, $10 for ages 13-54, $6 for seniors, $5 for college students, and $1 for active military.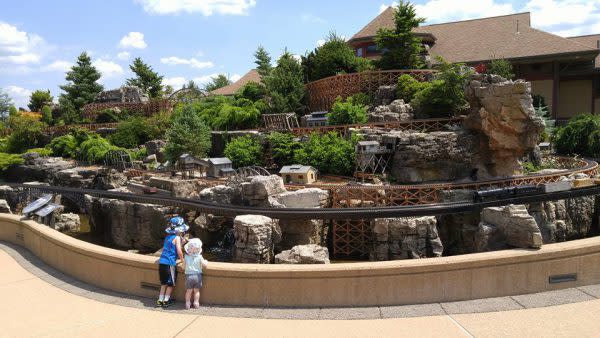 The Railway Garden
Gabis is also a venue for corporate retreats and meetings, weddings, and other private events. Late last year, Gabis announced a $12 million partnership with Purdue University Northwest, where the Gabis donated the entire arboretum to PNW.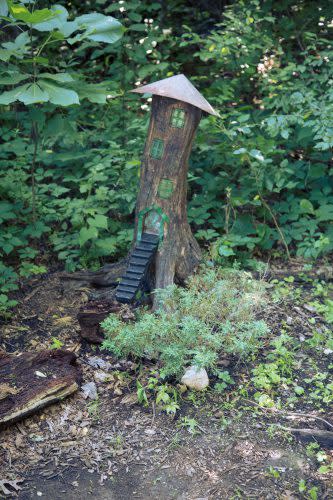 Fairy House
The next time you are up in "The Region," make sure you stop by Gabis Arboretum. From trees, to trains, to wetlands, Gabis offers something for every nature (and train) lover.