Whether it is the Pacers, Fever, or IHSAA State Championships, Gainbridge Fieldhouse is one of the world's premier venues for basketball. Located right in the heart of downtown Indianapolis, it is no surprise that the nearby culture, food, and attractions are top-notch. This is your complete guide to gameday at Gainbridge Fieldhouse.
The Arena
Gainbridge Fieldhouse - Downtown Indianapolis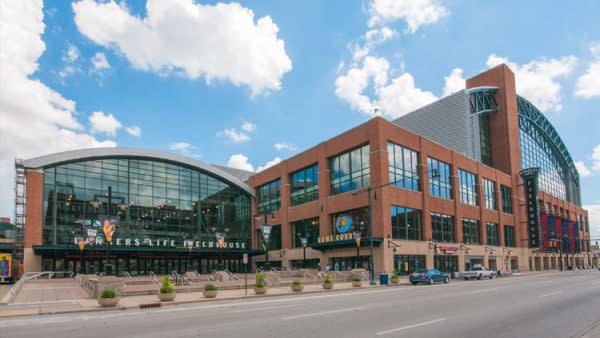 History:
Gainbridge Fieldhouse is an indoor arena located in Downtown Indianapolis. It opened in the fall of 1999 to replace Market Square Arena. The design style is meant to evoke an Indiana high school and college fieldhouse. Unlike most other arenas, it was designed primarily for basketball, with a capacity of just under 18,000. Originally named Conseco Fieldhouse, it changed names in 2011 to Gainbridge Fieldhouse. The arena is most notably the home of the Indiana Pacers of the National Basketball Association and the Indiana Fever of the Women's National Basketball Association. Other prominent college basketball games are held often played here, like the Big Ten Conference Tournaments and IHSAA State Championships. In 2005 and 2006, Gainbridge Fieldhouse was ranked the No. 1 venue in the NBA.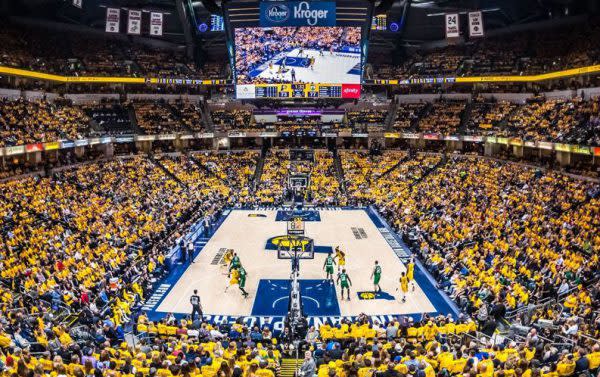 Prominent Events Hosted: 
The Pacers played the first NBA game at Bankers Life on November 6, 1999 against the Boston Celtics. During the same season, the Pacers played three 2000 NBA Finals Games against the Los Angeles Lakers in the arena. The Fieldhouse also partially hosted 2002 FIBA World Championships along with two WNBA Finals games in 2009. WWE has held many shows such as Raw and SmackDown at Bankers Life Fieldhouse. Also known as an entertainment venue, there have been numerous world-class concerts, including the Celine Dion, Taylor Swift, Elton John, and others. Bankers Life Fieldhouse was a host of the 2021 NCAA Tournament that took place entirely in Indiana.
Nearby Attractions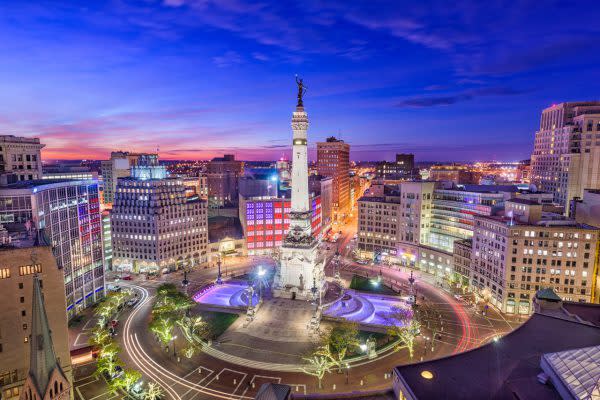 The beloved Monument Circle is the true heart of Downtown Indianapolis. Often filled with life on the lunch hour or during one of the many events that happen year-round, it's truly a must-see for anyone visiting the Circle City. Check out the observation deck at the top of Soldiers and Sailors Monument.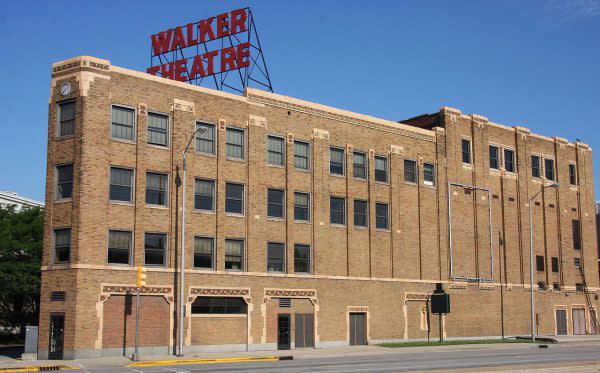 The Walker building was the headquarters and manufacturing plant of Madam CJ Walker Hair Care and Beauty Products. It boasts much of its original 1927 architecture but is much more than just a building. The Madam Walker Legacy Center is dedicated to preserving the legacy of Madam CJ Walker by providing cultural education, promoting social justice, supporting entrepreneurship and empowering youth. They use their historic building as a venue for celebrating cultural diversity, rich heritage, and cultural traditions, primarily through art from the African-American perspective. The beautifully restored stage has seen the likes of Ella Fitzgerald, Nat King Cole, Patti LaBelle, Michael Bolton, and Lena Horne perform.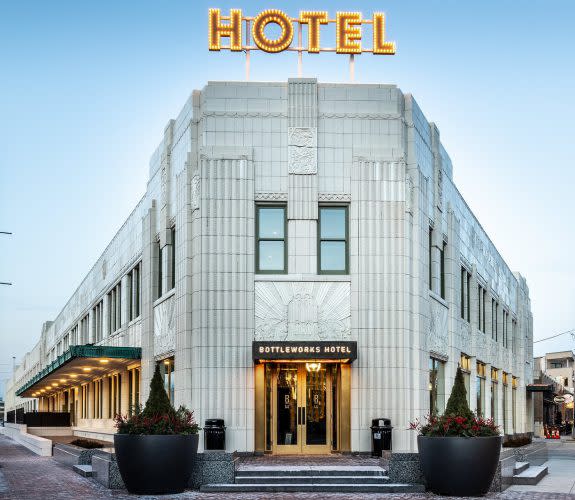 Indy's newest hotel and restaurant district is an experience you really need to have for yourself. The Bottleworks District features an incredible boutique hotel, The Garage Food Hall, cinema, and much more, right on Indy's famous Mass Ave. A fusion of past and present in the heart of historic neighborhoods, robust arts, industrial architecture and good spots galore.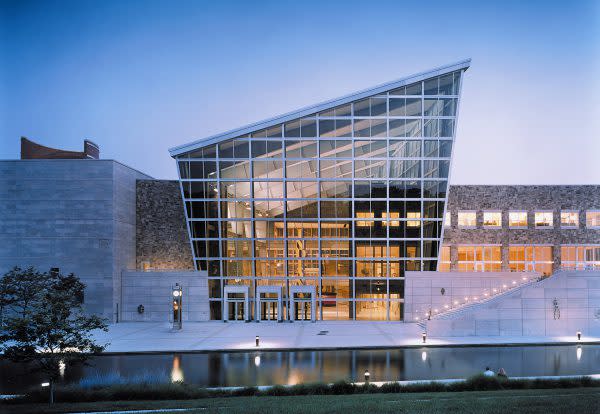 The Indiana State Museum
in
White River State Park
 is the place to go to uncover Indiana's secrets. It houses exhibits on science, art, culture, and history of Indiana from prehistoric times up to the present day.
The museum
provides stunning views and architecture, making it a great venue for weddings, special events, or meetings.
The Indiana State Museum
is home to the Farmers Market Cafe, the Indiana Store gift shop, and the
IMAX Theater
, Indiana's largest movie screen.
See More Indianapolis Attractions
Nearby Restaurants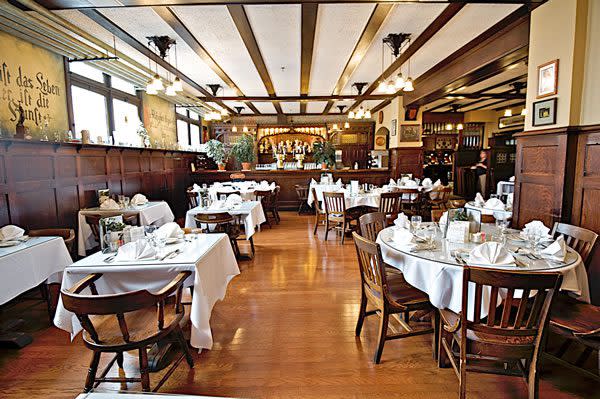 Housed in a historic, architecturally-notable German cultural center, the Rathskeller (Indianapolis' oldest restaurant) has been in operation since 1894, and still serves such traditional Germanic fare as Sauerbraten and Schnitzel (along with such less-traditional fare as grilled yellow-fin tuna and shrimp scampi).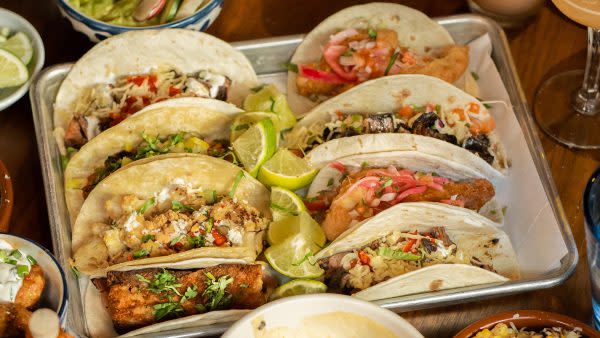 Kick back at Nada, a taco and cocktail joint just steps from Monument Circle, Bankers Life Fieldhouse, and the Indiana Convention Center. Snag guacamole and salsa to share, and dig in to punched up tacos and mac n' cheese with margaritas on draft and local craft brews.
See More Indianapolis Restaurants
Historic Hotel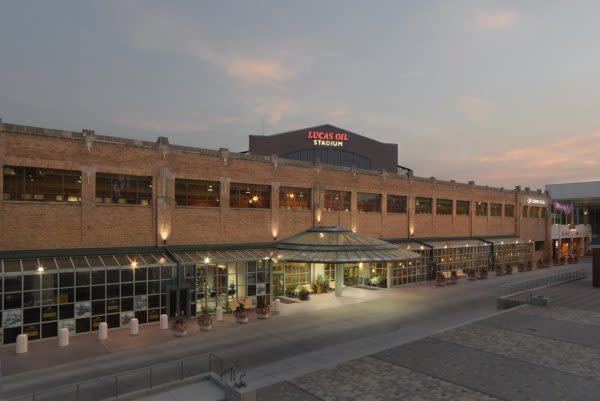 Crowne Plaza Indianapolis Union Station
Crowne Plaza Indianapolis Union Station was originally America's first Union Station, which was built in 1888. Each space in the hotel has been converted into upscale accommodations and the station's Grand Hall now serves as a ballroom with 60-foot ceilings and 3,200 square feet of original stained glass. Thirteen 1920s Pullman train cars have been converted into guest rooms named after influential people of the past. The train cars hold two rooms each and provide one of the most unique lodging experiences possible.
Hoosiers By Choice Feature
Indiana is a place with a high quality of life with great restaurants, outdoor activities, surrounded by a thriving community and business environment. Hoosiers represent all walks of life, experiences, interests, and geographical locations. As Hoosiers, we know we have an incredible story to tell.